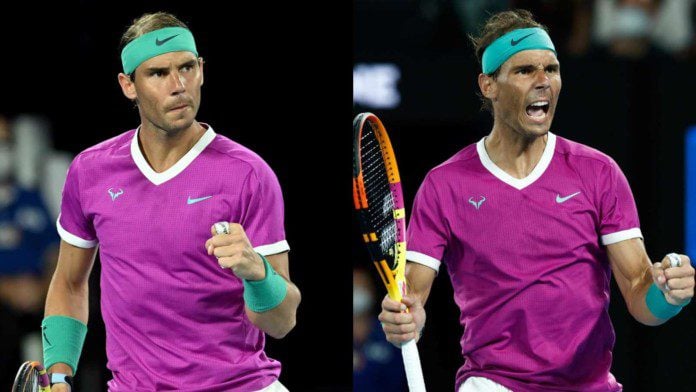 In his quest to become the Greatest of All Time, Spanish legend Rafael Nadal defeated Italian 7th seed Matteo Berrettini to reach the final of the 2022 Australian Open. Rafa blasted past Berrettini in four sets 6-3,6-2,3-6,6-3 to reach his 6th Australian Open final. On Sunday, he will play his 29th grand slam final and look to become the first man in tennis history to win 21 grand slam titles.
Both men were very solid in the first game. Berrettini was returning well and put Nadal under a lot of pressure but the Spaniard survived. Since then there was no stopping Rafa as he broke Berrettini in the very next game to take an early 3-0 lead. The Italian, as usual was struggling with his backhand and Nadal didn't shy from exploiting that. He held serve to perfection and gave Berrettini no chance on his serve. He won the first set convincingly 6-3.
Nadal carried the momentum into the second set and once again broke Berrettini in his first service game. He was hitting winners left, right and center and was keeping his game clean. With another break, Nadal looked in a hurry and clinched the second set 6-2 on serve.
The quality of tennis in the third set was much higher than the first two. Berrettini was serving well and was matching Nadal for the first time in the match from the baseline. His hard work paid off as he managed to break Nadal's serve for the very first time in his career. He held serve to win the set 6-3 and forced a 4th set.
The Italian was rock solid in the fourth set too and was putting Nadal is uncomfortable situations. But Nadal once again showed why he's called a mental beast and withered the storm. He took his chances late in the set to break Berrettini and eventually held serve to win the set 6-3 to reach his first major final since 2020 French Open.
'I never thought to have another chance to win here in 2022': Nadal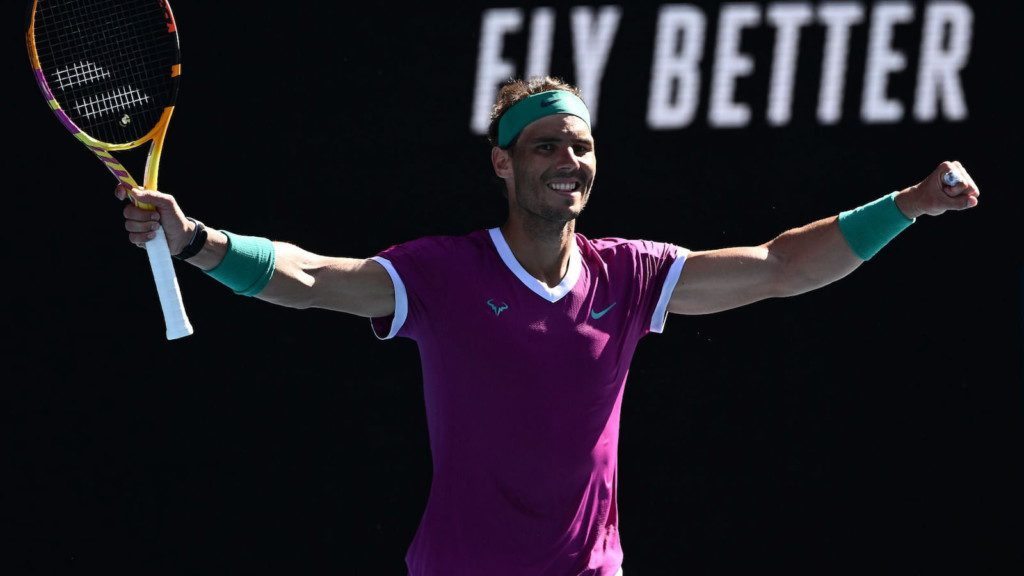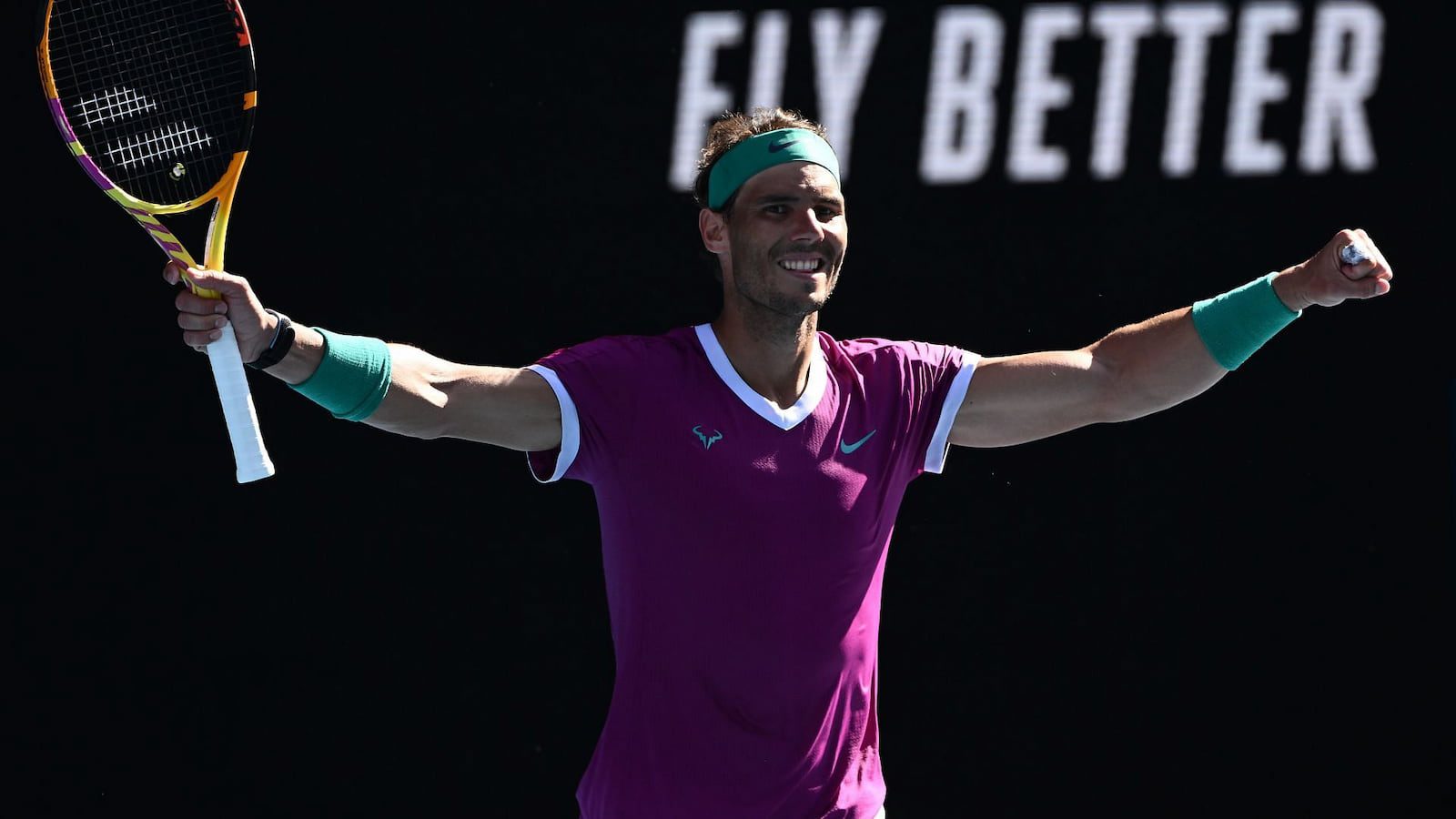 In the on court interview with Jim Courier, Nadal analyzed the match and said that he knew Berrettini was going to comeback strong in the third set and he did just that.
"I started the match playing great tennis. The first two sets were one of the best so far since a long time and then I know how good a player Matteo is. He's solid, very dangerous. In the third I knew he was going to go for the shots at some point and then I didn't play a good game with my serving at 4-3. He then played some great shots- the passing shot down the line, Unbelievable. Then, we need to suffer and we need to fight, that's the only way to be where I am today. It means a lot to be in the final," Nadal said.
He then praised Berrettini and called him a 'charismatic' player and said that he has a bright future ahead of him. "Final at Wimbledon, semifinal here. He's young and getting better every year, he's very charismatic player on tour and he's a good guy. I wish him the very best, he has a bright future ahead," he said.
Due to rain in Melbourne, the roof was closed for the semifinal. Nadal said that although he prefers playing outdoors, he didn't mind playing indoors today because of the atmosphere the fans created. He also said that a month ago he didn't know whether he will be playing tennis or not, so it doesn't matter whether he plays outdoors or indoors.
He said: "As everybody know I'm more of an outdoor than an indoor player. But I think the stadium looks amazing like this- closed with the amazing crowd. Like this, it's even noisy so I love the atmosphere. So I can't complain at all. I knew before the match that the roof was going to be closed but again a month and a half ago, I didn't know I will be able to play tennis- so it doesn't matter of its outdoor or indoor. I just want to play and enjoy my tennis."
Nadal is just 1 win away from scripting history and becoming the first man to win 21 majors. But Nadal said that all he wants is to win the Australian Open because he hasn't had much success in the past at Melbourne Park.
"For me it's all about Australian Open, more than everything else. It's just an amazing event. Like I said a couple of days ago, I've been unlucky with the injuries here but I've played some amazing finals with champions like Novak in 2012, against Roger in 2017. I was close a couple of times, I was very lucky that I won once in 2009. I never thought to have another chance to win here in 2022," he concluded.
Also read: WATCH: Unreal stunner from Matteo Berrettini leaves Rafael Nadal helpless