Spanish tennis star Carlos Alcaraz ended his 2021 season on a good note. He played at the Next Gen ATP tournament, where he won the the last group stage by defeating Juan Manuel with the score of 4-0, 4-1, 2-4, 4-3. After that he played the semi-finals against Sebastian Baez and won the score of 4-2, 4-1, 4-2 and save himself a place in the finals. In the finals he played against Sebastian Korda and won with the score of 4-3,4-2,4-2 and claimed the title.
in the new 2022 season, Carlos participated in the Australian Open 2022, where he knocked out Dusan Lajovic in the second round and clashed with Matteo Berrettini in the third round. But his quest ended when he got knocked out by Matteo with the score of 6-2,7-6,4-6,2-6,7-6.
Carlos Alcaraz at ATP Rio Open 2022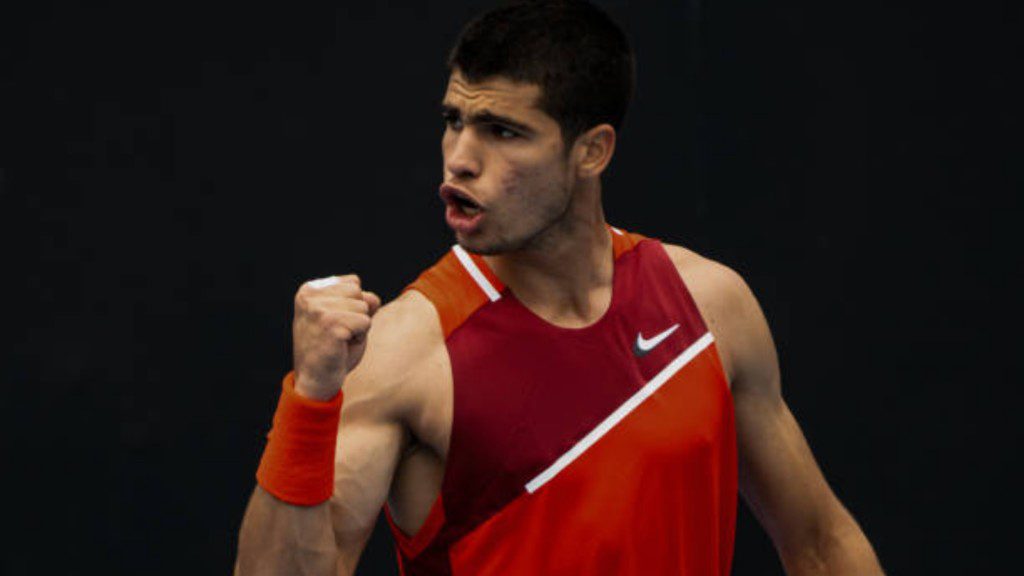 Ahead of the Mexican open, Carlos participated in the ATP Rio Open. In the tournament he won the quarter finals by defeating Matteo Berrettini the score of 6-2,2-6,6-2. In the semifinal he defeated Fabio fognini with the score of 6-2, 7-5 and save himself a place in the finals, where he faced Diego Schwartzman. He won the finals by defeating Diego the score of 6-4,6-2 and claimed his first title of the season and biggest title of the career.
Alcaraz became the youngest tennis player to win an ATP 500 tournament. He won his first ATP tour match also at the Rio Open when he was 16 years old. He expressed his joy and excitement in the post match interview.
"I can't believe it, honestly. It has been a great week for me playing a great level. First tournament on clay since a long time, so I'm really happy with the performance during the whole week. It's an amazing feeling right now. I think this is my game. It's a lot of variety. It's the key (to how) I won the match. I know how Diego (Schwartzman) plays and this was really important for me." Alcaraz said.
Also Read – "Daniil Medvedev GOAT of arguing with umpire" Stefanos Tsitsipas takes a dig at the Russian, says 'Nick Kyrgios is the GOAT of the tweener'