Shooting sports have been a part of the modern Olympics since the very first Games held in 1896. The founder of the Olympic movement, Pierre de Coubertin, was himself a French pistol champion. The sports in various forms have been featured in every edition of the Summer Olympics barring 1904 and 1928 and at the Winter Olympics as part of the biathlon event since 1960.
Despite the rich history, shooting has never got much popular attention though in their own way shooters have accomplished feats comparable to an Usain Bolt or Nadia Comaneci. In this article we highlight and profile 5 of the greatest sport shooters at the Olympics. Note that the list only includes Summer Olympics held after World War 2 when the sport became more standardized.
Ralf Schumann (Germany) – 25m Rapid Fire Pistol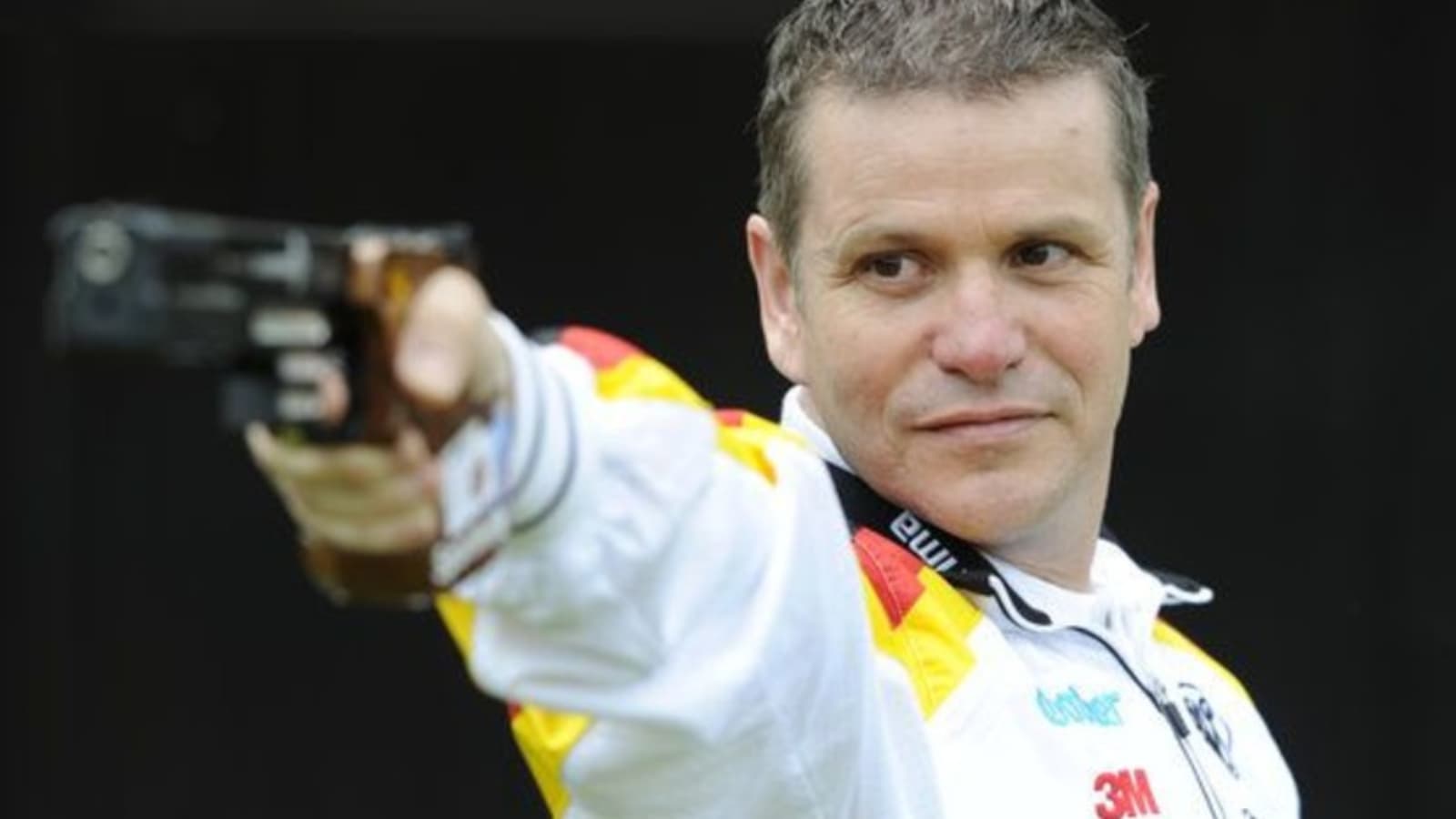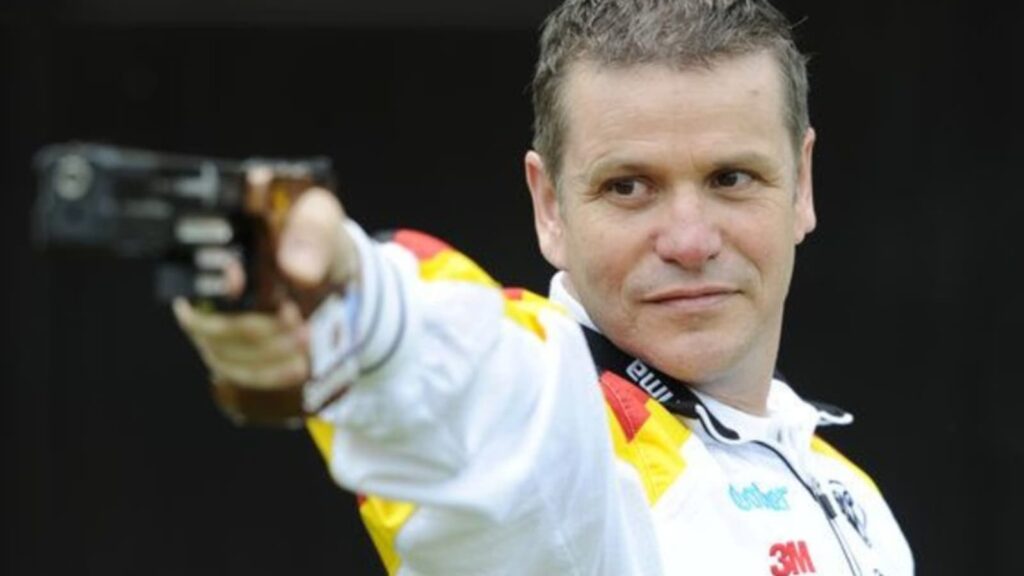 Hailed as 'shooter of the century' by the ISSF, Ralf Schumann is the one of the most successful sport shooters in history and easily the greatest in the Olympic Rapid Fire Pistol event.
He was the first sport shooter to win three individual Olympic golds (1992, 1996, 2004) and, in a career lasting from 1986 to 2012, won a whopping 39 golds in ISSF World Cups including 13 in the prestigious World Cup Finals. He won the silver medal in his Olympic debut representing East Germany at Seoul 1988 and won another silver exactly 20 years later at Beijing 2008. He was the World Champion twice (1990, 1998) and European Champion seven times.
The only real setback to his career came at Sydney 2000 where he finished outside the podium and failed to complete the coveted hat-trick of Olympic golds. He had a spectacular comeback at Athens 2004 and later attributed the win to divine intervention.
He finally retired from the sport at the age of 50 after finishing 16th in the 2012 Olympics. He is since involved with coaching and mentoring shooters from Germany and across the globe including a stint with Indian shooters in 2015.
Jin Jong-oh (South Korea) – 50m Pistol, 10m Air Pistol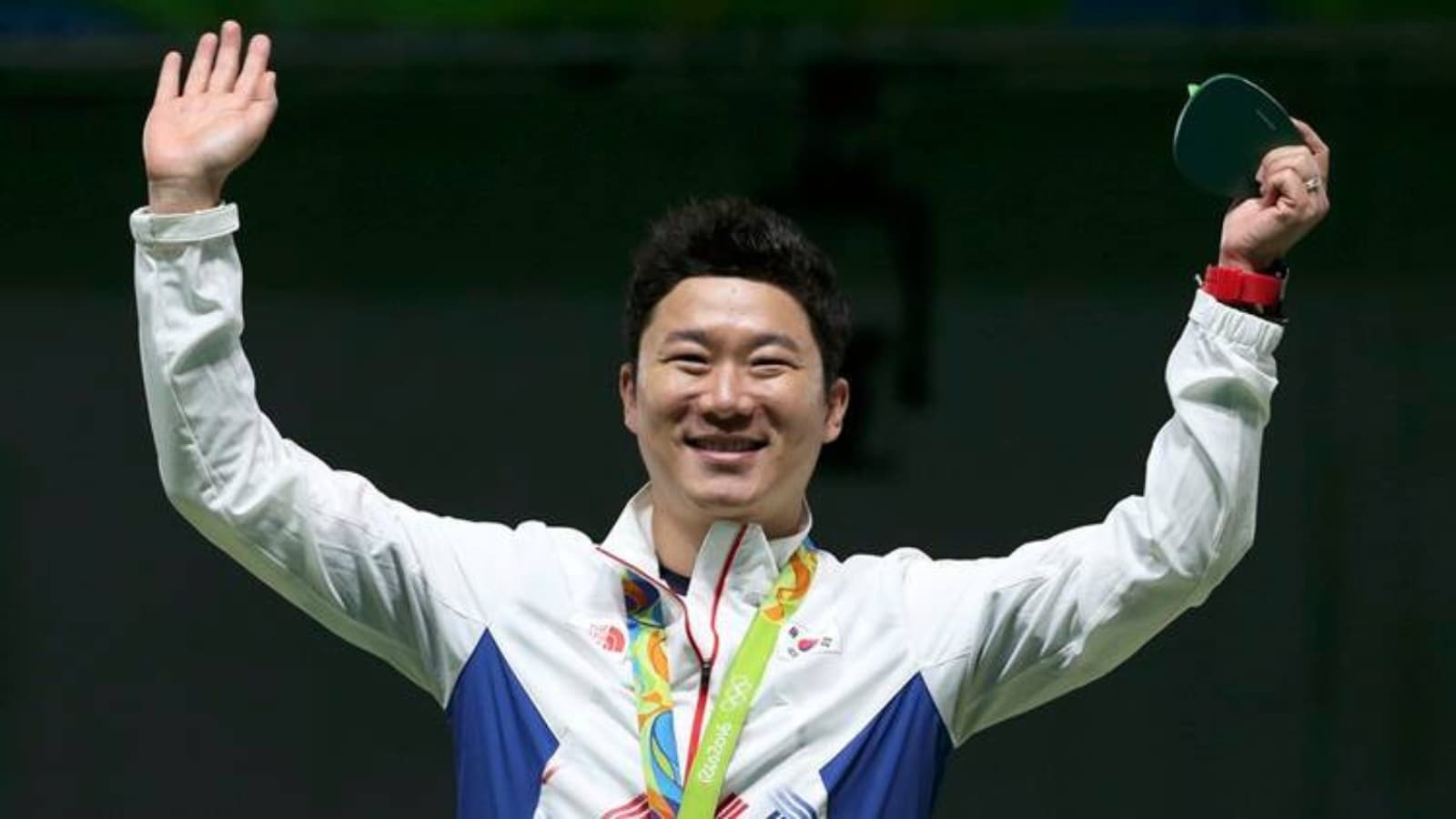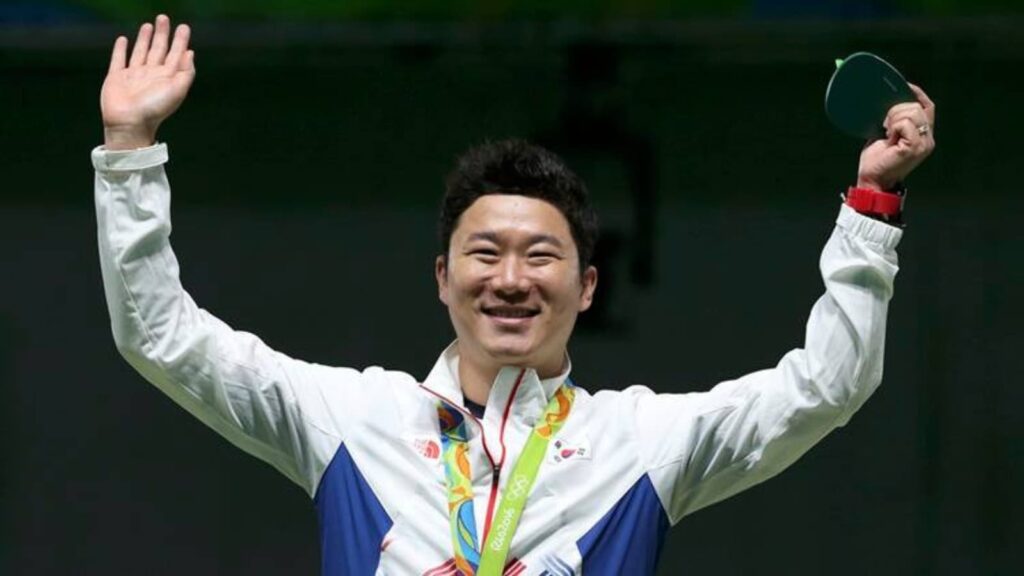 If Schumann is the king of rapid fire, Jin Jing-oh is the ace of precision pistol. By winning the 50m Pistol event at Rio 2016, the South Korean became the first ever shooter to win four individual Olympic golds. His Olympic titles include three consecutive 50m Pistol golds at the 2008, 2012 and 2016 Olympics and the 10m Air Pistol gold in 2012. He additionally has a 50m Pistol silver from Athens 2004 and a 10m Air Pistol silver from Beijing 2008.
His 10m AP Qualification World Record of 594 set in 2009 stands till today as does his 50m Pistol QWR of 583 set in 2014. He has three World Championship titles and three Asian Games gold medals to his name and has won 16 World Cup golds from 2003 to 2017 including three World Cup Final titles
The Tokyo Olympics were a disappointment for Jin. These were the first Games without his favourite 50m Pistol event and the first where he went medal-less. He then made a controversial statement on the new Men's 10m AP Olympic champion Javad Foroughi for which he later apologized.
He nevertheless remains one of the most successful South Koreans at the Olympics. In a 2016 interview, he spoke about training the next generation of Korean shooters from his hometown of Chuncheon and bringing Korean shooting to the level of it's famed archery teams. Archery, fishing and photography are some of his hobbies.
Niccolo Campriani (Italy) – 50m Rifle 3 Positions, 10m Air Rifle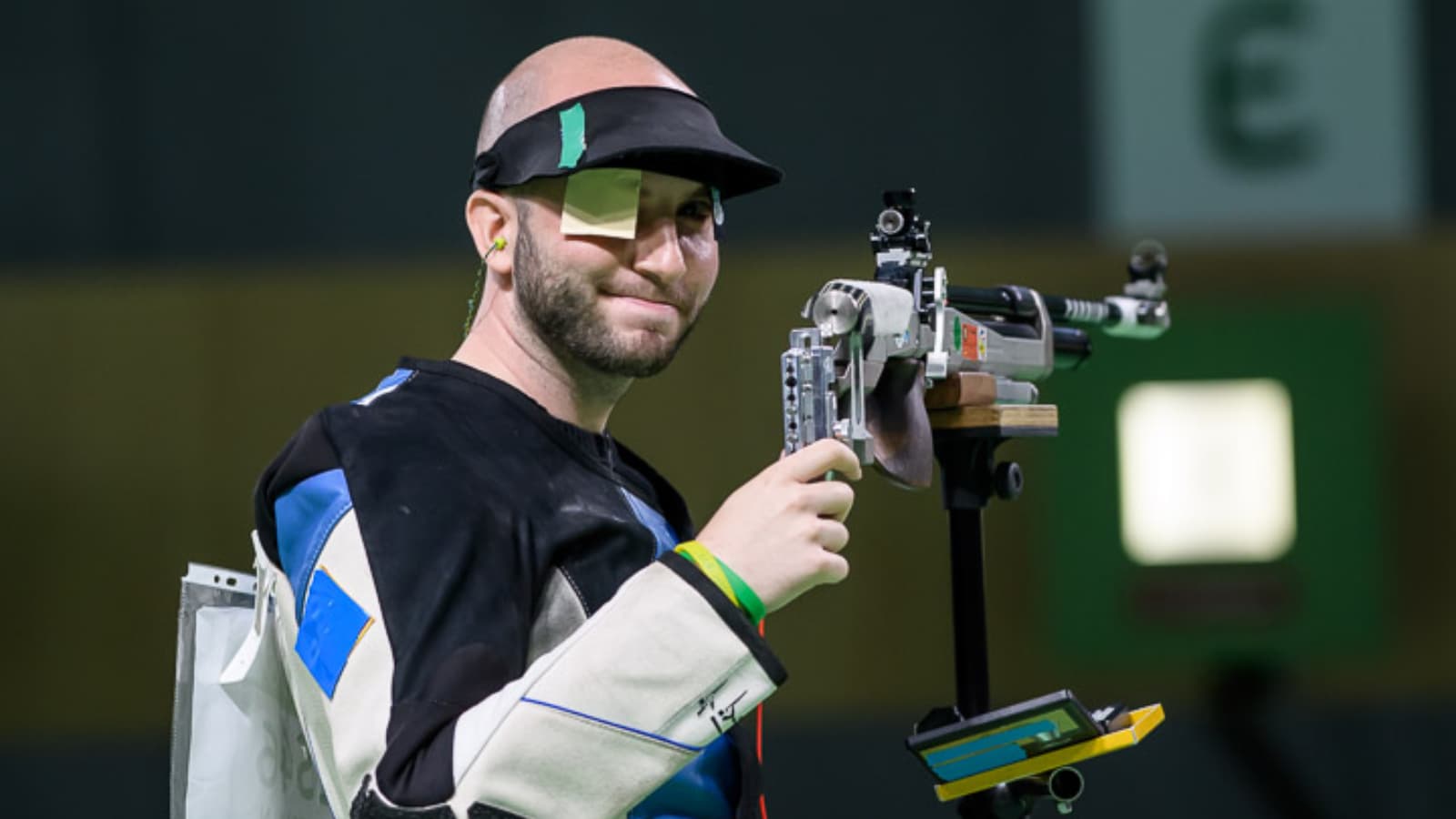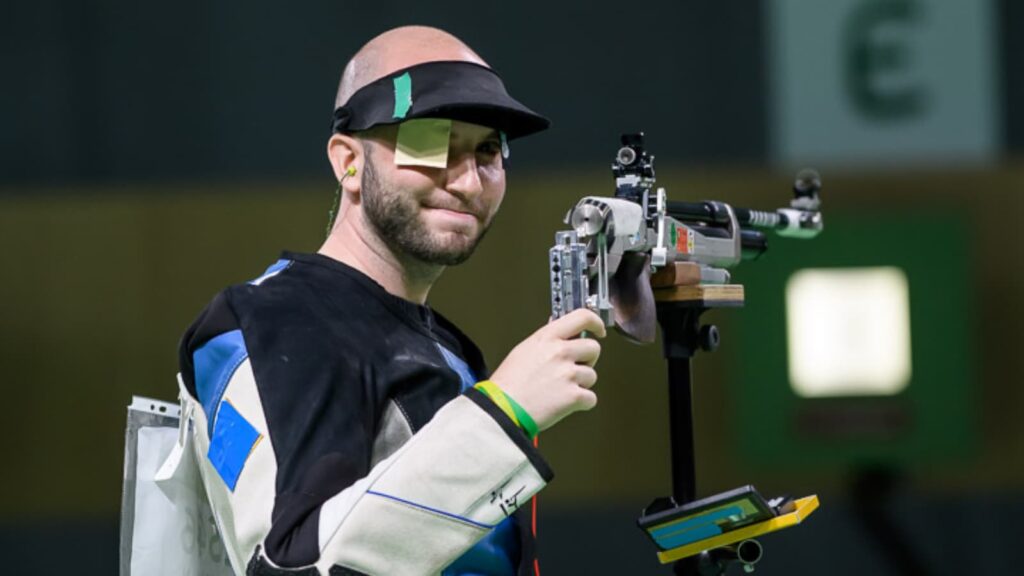 Italy's Niccolo Campriani is the only rifle shooter in the modern era to win three individual Olympic golds. At London 2012, he won the gold in 50m Rifle 3 Positions- one of the most demanding Olympic shooting disciplines- and a silver in 10m Air Rifle. He did even better at Rio 2016 by winning golds in both rifle events despite new rule changes introduced by the ISSF.
He failed to qualify for any final at his Olympic debut in 2008 (including finishing 12th in the 10m Air Rifle competition won by Abhinav Bindra) but was crowned the 10m AR World Champion just two years later in 2010. He has also won 8 ISSF World Cup golds in a career spanning from 2008 to 2016.
Born and raised in Florence, Italy, Campriani studied industrial engineering in America's West Virginia University. He credits his international success to the University's shooting program which included training under 1984 Olympic shooting champion and qualified sports psychologist Edward Etzel. He has worked with the IOC and the Italian sports car company Ferrari.
He retired from the sport just after Rio 2016 at the age of 29. Since 2019 he has been involved in the 'Make a Mark' project which involves training and mentoring refugee athletes. Two of his wards, Mahdi Yovari and Luna Solomon, qualified for the 10m Air Rifle competition at the 2020 Olympics.
Kim Rhode (USA) – Double Trap, Skeet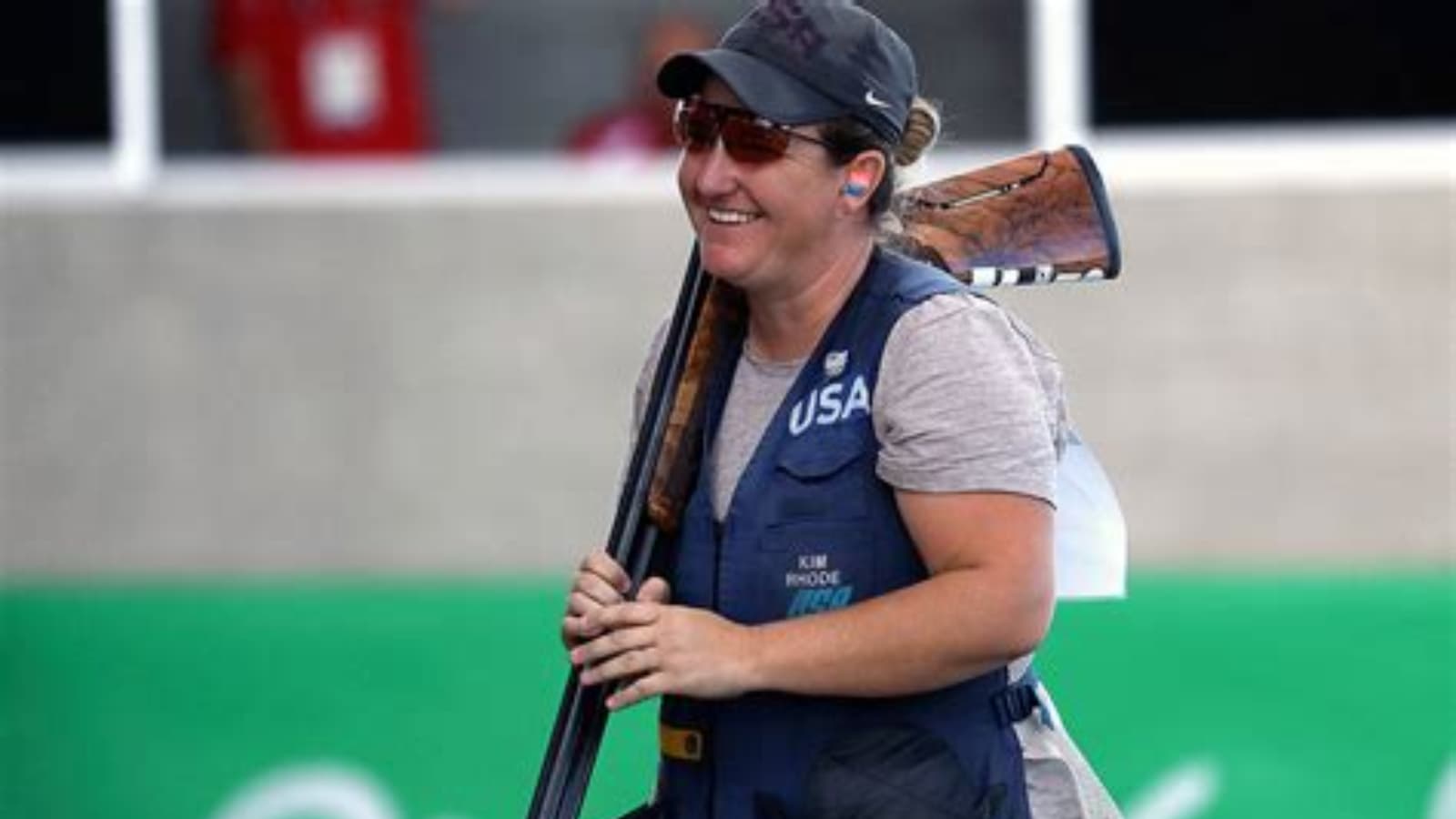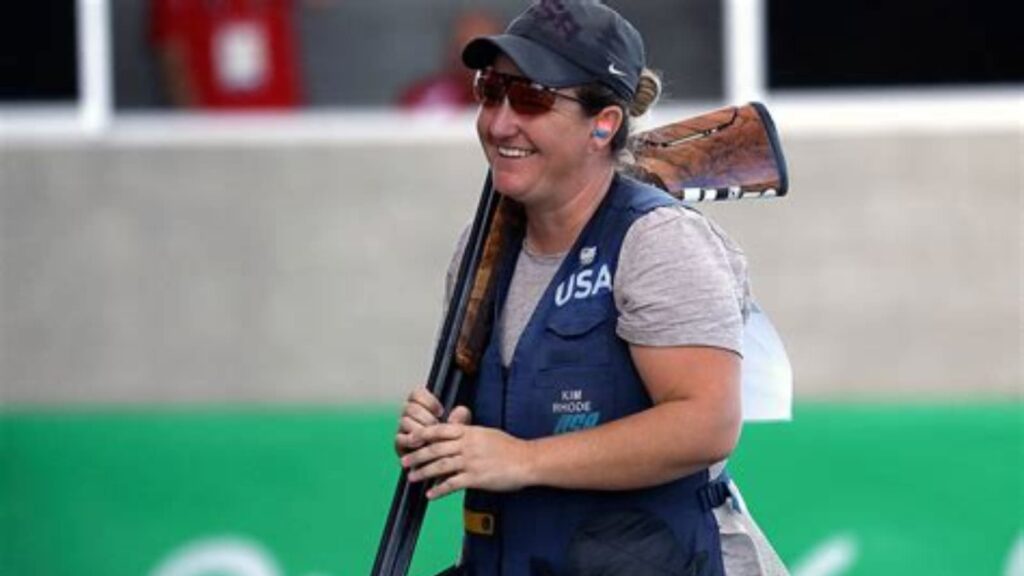 Kim Rhode won her first Olympic gold as a 17-year old in Atlanta 1996's Women's Double Trap competition and continued to medal at every Olympics for the next 20 years. After winning bronze at Rio 2016, she became the first Summer Olympian, male or female, to medal at six consecutive Olympics and the first to do so on five continents.
After Atlanta she won the Double Trap bronze at Sydney 2000, the Double Trap gold at Athens 2004, the Skeet silver at Beijing 2008, the Skeet gold at London 2012 with a new World Record and the Skeet bronze at Rio. She would later find out that she was pregnant during the London Games. She was the first shotgun shooter to win three Olympic golds; the feat was matched only at Tokyo 2020 by fellow American Vincent Hancock.
She has won 21 ISSF World Cup golds between 1995 and 2019 including three World Cup Final golds and and won the World Championship title in Women's Skeet in 2010.
Despite these achievements she has received very little mainstream recognition in the USA due to firearms and gun control laws being a sensitive topic in the country. She comes from a family of hunters and is a member of the controversial Safari Club International hunting organization. She is outspoken in her politics and is a supporter of the Second Amendment, the law that gives Americans the right to keep firearms.
Karoly Takacs (Hungary) – 25m Rapid Fire Pistol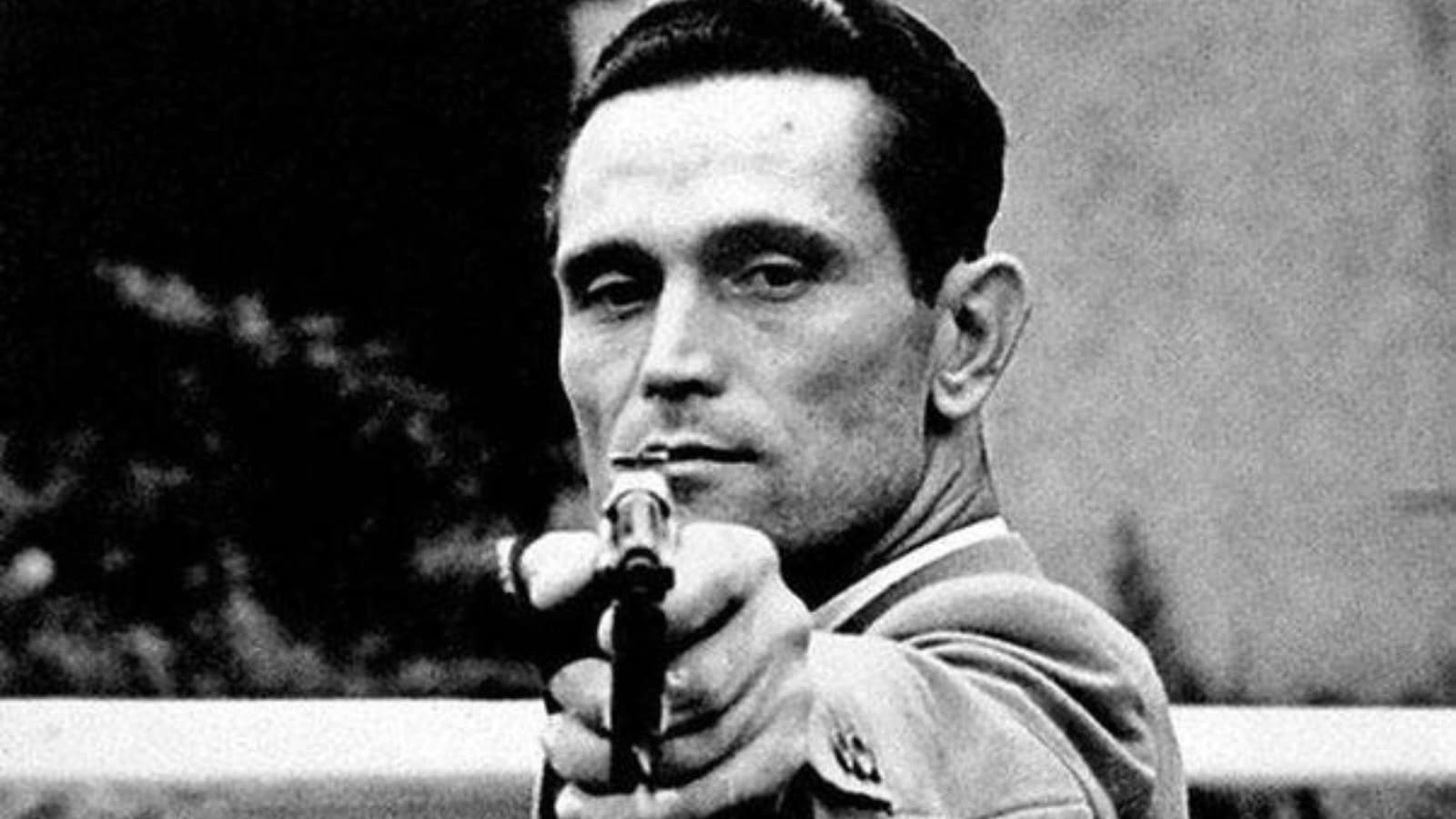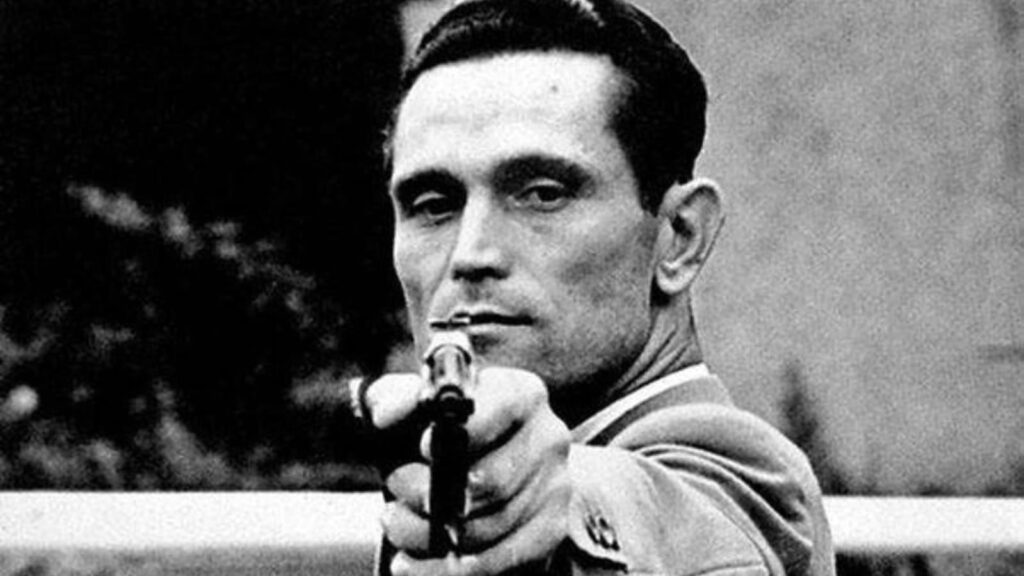 Before the advent of the Paralympics there were very few opportunities for para athletes to compete in international sporting events. One of the notable exceptions during that era was Hungarian shooter Karoly Takacs who is among a handful of athletes with a physical disability to have won an Olympic gold.
Takacs, a member of the Hungarian Army, was one of the best medal prospects going into the 1936 Olympics but was denied a chance to compete as he was not a commissioned officer. During a military training exercise in 1938, a defective grenade exploded and caused severe injury to his right hand which was his shooting hand.
Despite the setback he practiced with his left hand and even became the Hungarian National Champion in 1939. His Olympic dream would have to wait as World War 2 caused cancellation of the 1940 and 1944 Games.
Now shooting with his non-dominant left hand, he qualified for the Hungarian shooting team for the London 1948 Games and won the 25m Rapid Fire Pistol gold beating the Argentinian title favourite and reigning World Champion Carlos Enrique Diaz Saenz Valiente in the process. Takacs would go on to repeat the feat at Helsinki 1952. Though he failed to defend his title at the 1956 Olympics (where he finished 8th), he won the 25m Centre Fire Pistol bronze at the 1958 World Championships. No other shooter would win three Olympic golds till Schumann won in 2004.