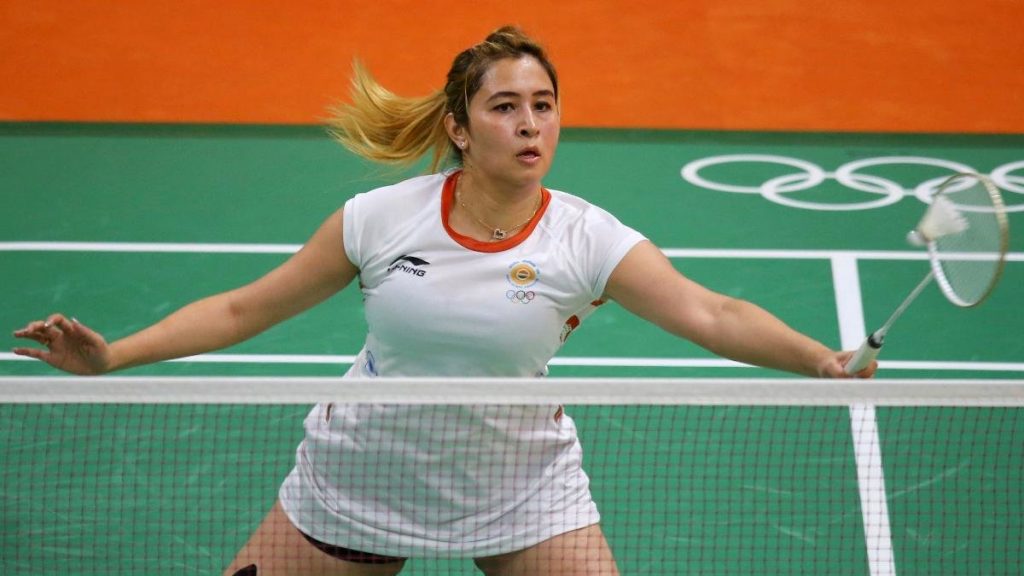 In Wardha, Maharashtra, a little girl was born to Yelan and Kranti Gutta on 7 September 1983. Her name was Jwala Gutta. Growing up in Andhra Pradesh, she was only four years old when she met Coach SM Arif. He advised that she practice other sport before starting badminton. The left-hander was initially inclined towards tennis. She then switched to badminton at the insistence of her mother. Jwala struck the shuttle for the first time when she was six years old. She trained under Coach SM Arif.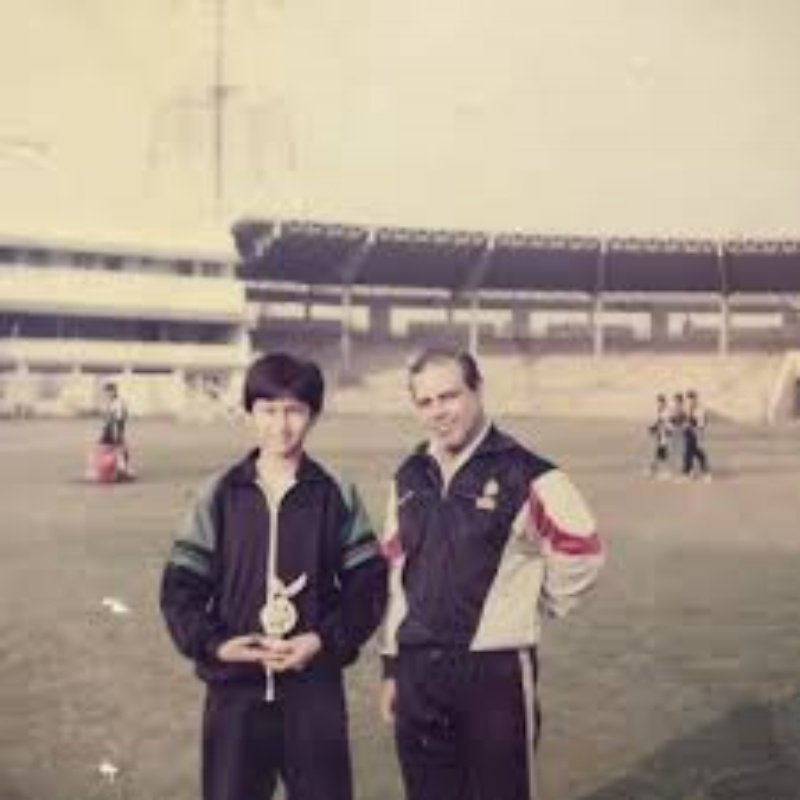 Jwala Gutta has been one of the most notable female doubles players India has had. Her partnership with V Diju and Ashwini Ponnappa has taken the country to great heights and brought recognition to the doubles category in Indian badminton. She is a fourteen-time national champion and a two-time Olympian (London 2012 and Rio 2016). Jwala is the first player to have represented India at the Olympics in two categories-Women's Doubles and Mixed Doubles at London, 2012.
The left-handed pro is known for being an aggressive player, and her dominance near the net. Her net play, anticipation, interception and deception at the front court are remarkable. Her forehand serve in doubles is an eccentric trait of her playing style. Most doubles players use the backhand serve.
Also Read: Top 7 moments in history of Indian Badminton
Early Career
She was 13 when she won Under-13 Girls Mini National Badminton Championship held at Thrissur. At the age of 17, she won the Junior National Championship. She also won the Women's Doubles Junior National Championship and the Senior National Badminton Championship with partner Shruti Kurien. Jwala had a successful partnership with Shruti in her Junior and early career in seniors.
With V Diju, she won India's first mixed doubles Grand Prix Title in 2009 winning the Chinese Taipei Open. They also reached the quarterfinals of the World Championships. The Indian Duo appeared at the BWF Super Series Masters Finals, the end of the year event where the top players with the most points from the BWF Super Series events compete.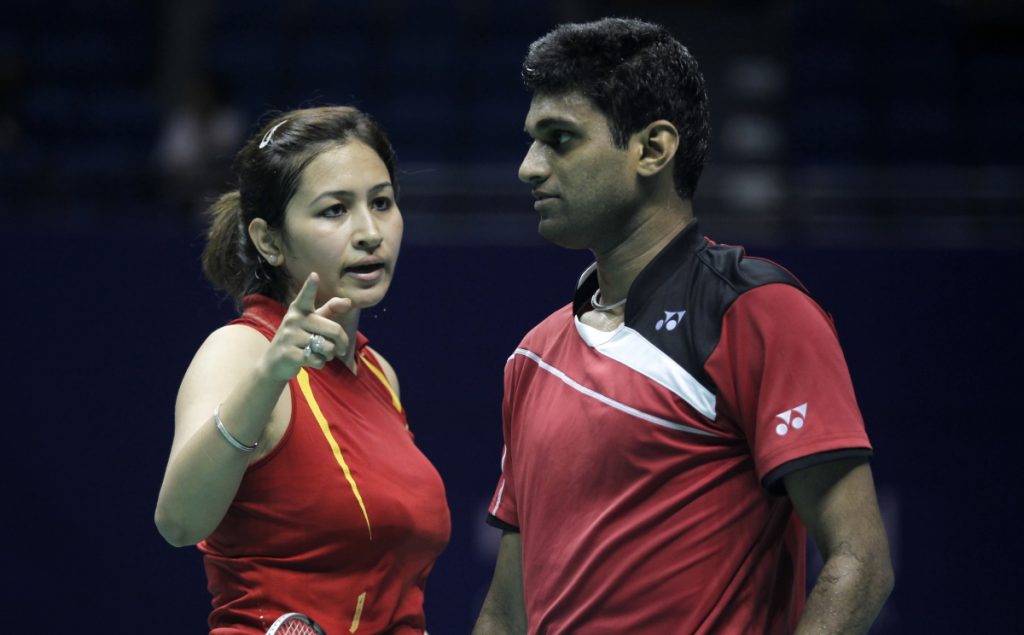 Jwala Gutta 's illustrious career in women's doubles
Gutta partnered a young Ashwini Ponnappa in 2010. They went on to win a historic gold medal in the women's doubles at the New Delhi Commonwealth Games. This was a major breakthrough achievement that brought doubles in badminton to the limelight in India. Again in 2011, the fine combination of Jwala and Ashwini won the bronze at the World Championships. They became the first Indian pair to win a medal at the World Championships.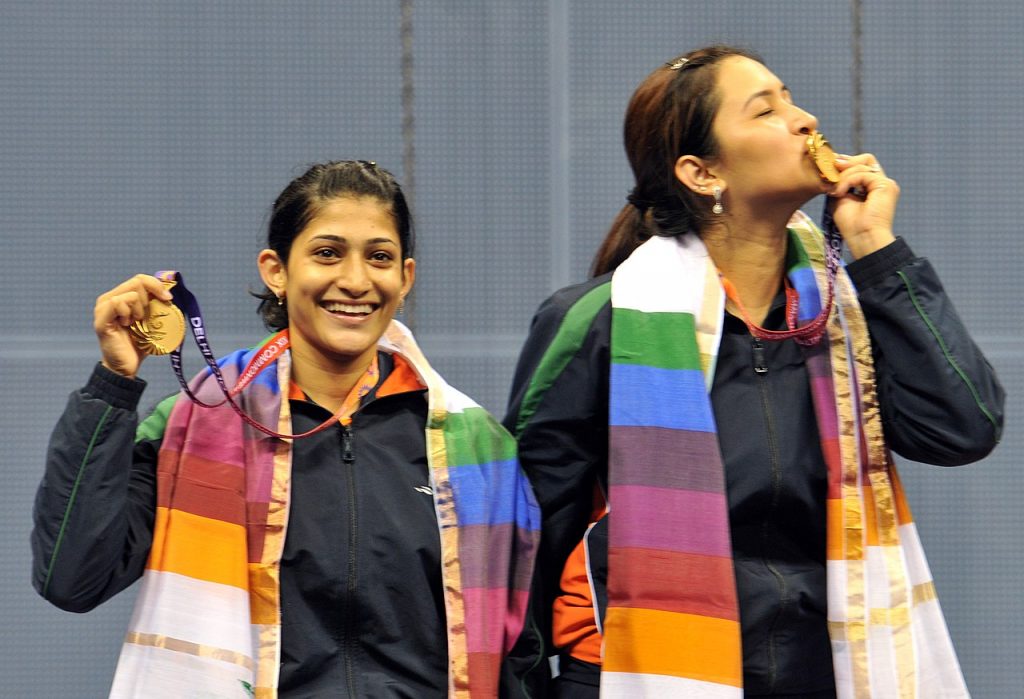 In 2012 the India duo represented the country proudly at the Olympic Games. They lost on qualifying to the quarterfinals just by one point from the Group Stage. Post the Olympics, Jwala took a break from the game. She made a comeback in January 2013 with Prajakta Sawant but paired with Ashwini later on. Jwala has been very vocal for the inclusion of women's doubles category in the Premier Badminton League.
The pair played a key role In India's Uber Cup bronze medal in 2014. The duo put up brilliant killer performances against much higher ranked players to lead India to win ties. In the Commonwealth Games 2014, they won a silver medal, and a second Commonwealth games medal. They lost to the Malaysian pair of Vivian Hoo and Woon Khe Wei in a closely contested final.
In 2015 she was a contingent member for the Sudirman Cup. The same year, with Ashwini Ponnappa she won the Canada Open Grand Prix defeating top seeded Dutch pair of Eefje Muskens and Selena Piek 21–19, 21–16. It was a major title win for the pair since their participation in London 2012.They became the only women's doubles pair from India to win a Grand Prix Title. They broke into the top 10 of the world ranking the same year.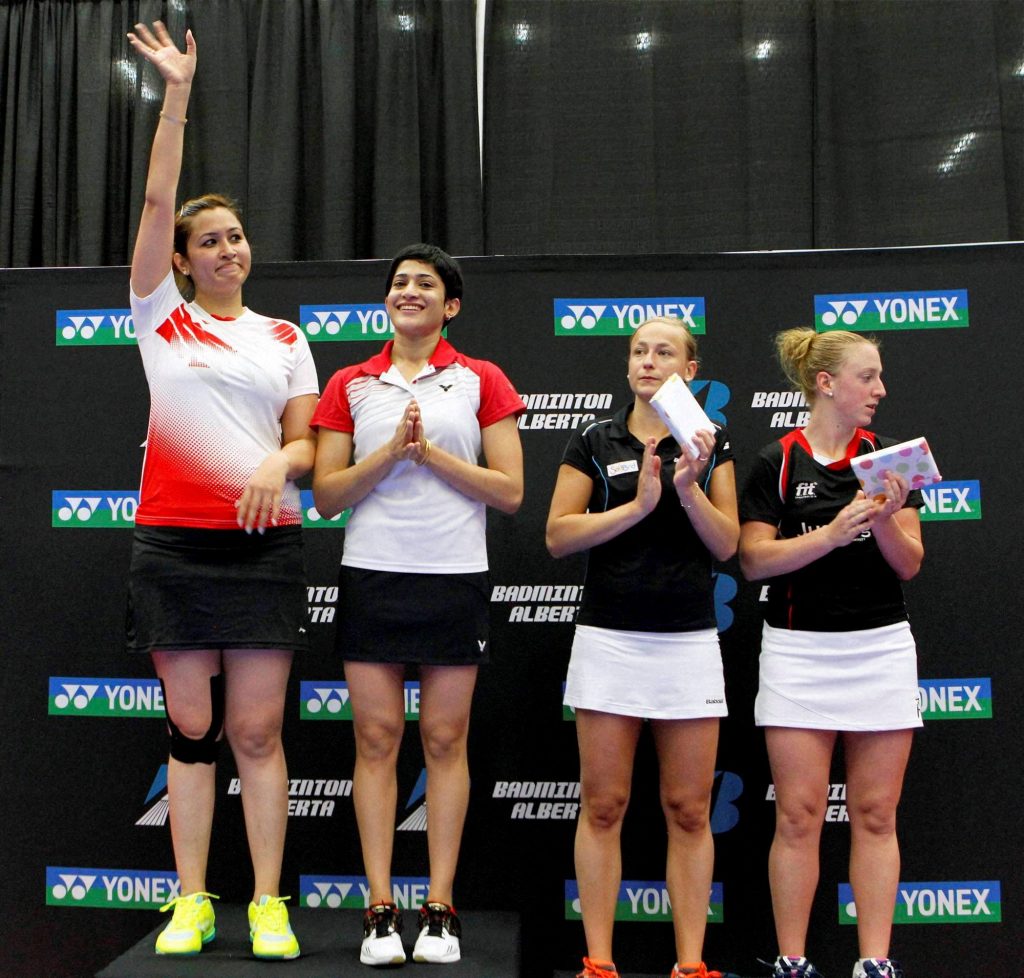 In 2016, she represented India at the Uber Cups held in China. The Arjuna Awardee also played for India for the second time at the Olympics at Rio with Ashwini Ponnappa.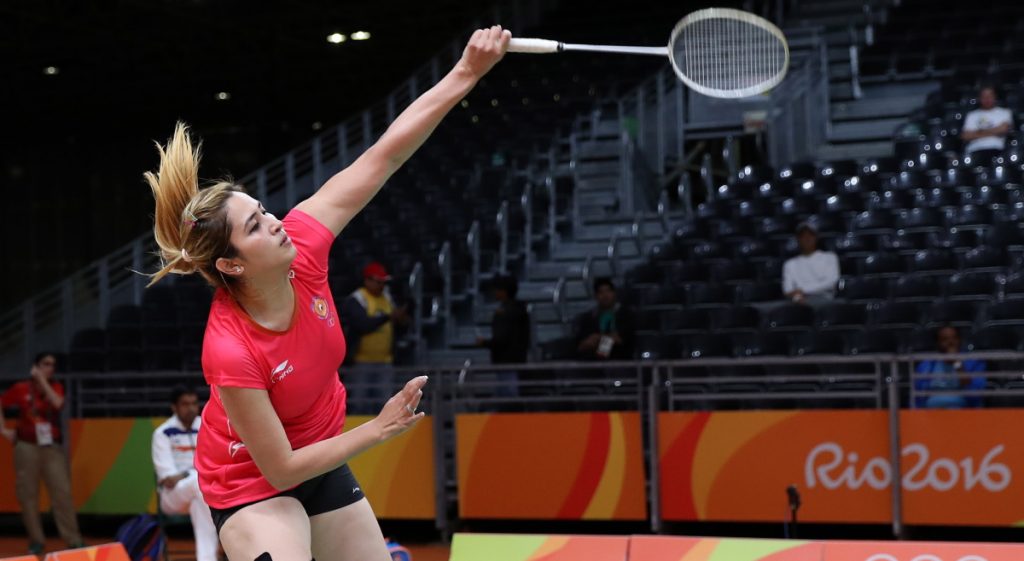 Also Read: Racism in Sports | Badminton 'Jwala Gutta faced it because her mother is from Chinese descent'
Jwala Gutta Off-Court
Jwala, much like her name has a fiery personality. She has always been outspoken, and has been fighting for fair treatment of doubles players. She's never afraid from expressing herself regarding issues that she advocate for. Jwala has been vocal about women empowerment, gender equality, promotion of health and education to all. Throughout her career she has expressed the need of support for doubles category in India. She has been one of the major contributors in proving that India can win laurels for the country in not just singles. The efforts are gradually bearing fruit now that India is having doubles camps and foreign doubles specialist coaches. There indeed has been improvement in performance of doubles players of late.
The left hander has not played competitive badminton since 2017. However she has not officially announced retirement either. The athlete has inaugurated her own academy "Jwala Gutta Academy of Excellence" in the Outskirts of Hyderabad. It is s built on a 55 acre land, comprises 14 courts and a seating capacity of over 600 people.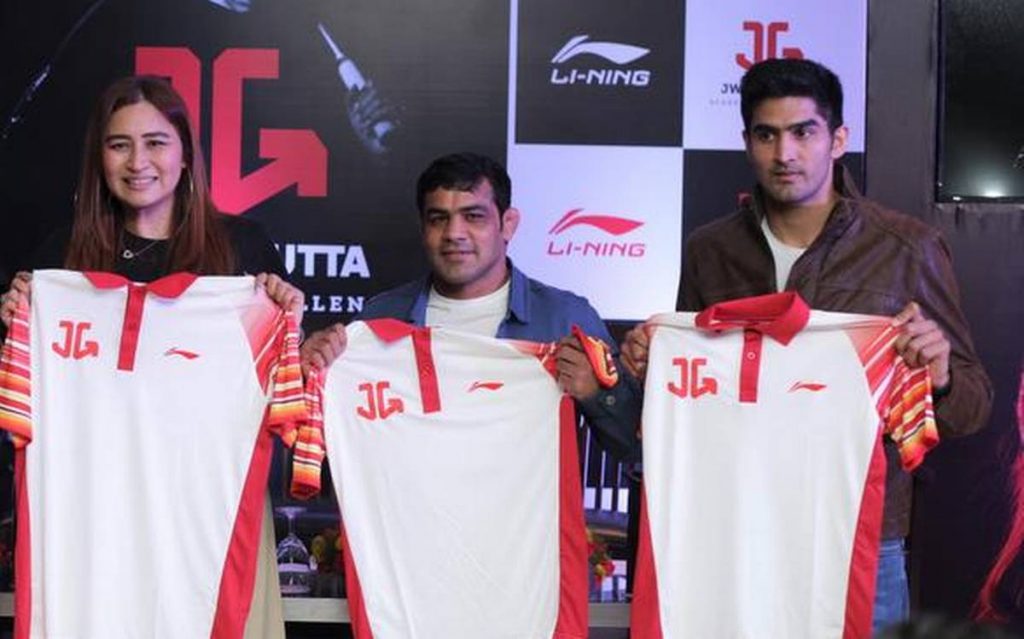 A very happy birthday to Jwala as she turns 37 today!