Thiago Alcantara wants to stay at Bayern Munich only and his potential move to Liverpool may seem coming off. The Spanish mid fielder recently won the Champions League with the German club. He was off-lately being linked to Premier League club Liverpool for a transfer. According to sources, there may be a possibility of Manchester United also coming in for Thiago who has a Bayern contract till 2021.
The 29-year old was seen last night playing for Spain for the full length of 90 minutes. After his Nations League match, he was once again questioned about the transfer. "I only think about the game against Ukraine. Afterwards, we will see", said Thiago. "Bayern is my home and I am happy to be there", added the Spanish international. Thiago has been a integral part of Bayern Munich. He played 40 games last season and was a key to the club's UCL victory.
On the other hand, Liverpool management has still spoken about bringing some limelight to the midfield area. "We've often spoken about how good Liverpool's midfield is, how hard-working they are, but sometimes they may be lack that bit of finesse and that little bit of quality", said Redknapp in his interview. "Thiago would give them something completely different, he's one of the best midfield players in the world. He dictates the play, plays at his own pace", added the Liverpool man.
Thiago currently on a see-saw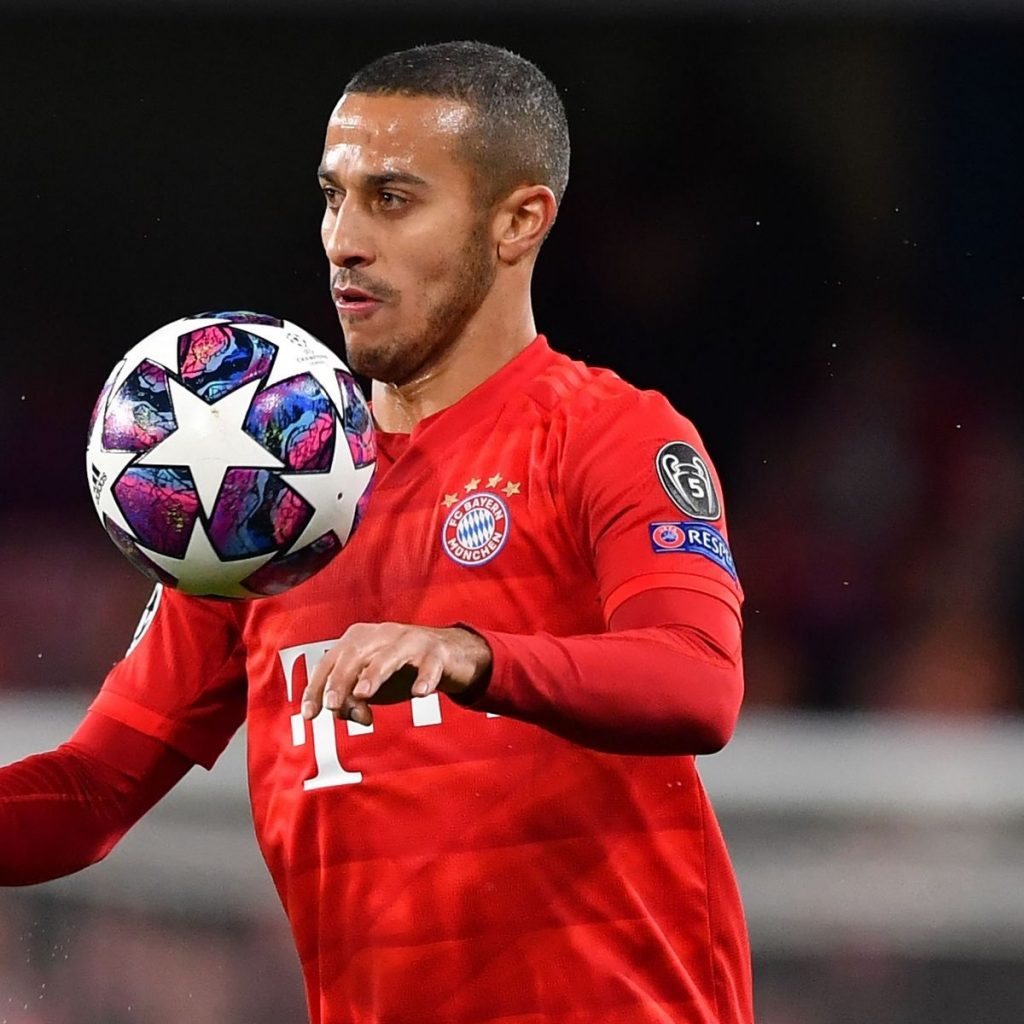 Praising Thiago in an indirect manner, he stated "Sometimes, especially when you go to tough places in the Premier League, you cannot beat teams by going 100 mph all the time, you need a little bit of finesse and for someone to do things differently". "Many years ago Liverpool had midfield players like Ronnie Whelan and Jan Molby who could just slow the game down and play at a tempo that suited them, Thiago could do that", added Redknapp.
Eventually, he clearly stated Thiago's importance saying: "We saw him in the Champions League final where he completely bossed the game, had so many touches of the ball and made the game look easy". Now its only time that will help us know about Thiago's future. It will be up to him and the club about how to deal with the player.
Also Read: OFFICIAL: Lionel Messi to stay at FC Barcelona