An exceptional Paralympic campaign for India came to an end today in Tokyo. Following a wait that spanned 11 Paralympic Games, the Asian nation finds itself in the top 25 of the medal standings the Tokyo Paralympics. With 19 medals, which includes five gold medals, in their kitty, India finished 24th in their eleventh appearance at the event.
Upon return, the Paralympians were treated with a warm welcome. The medallists and the coaching staff were greeted with garlands as touched down on Monday. The airport staff could be seen applauding the champions as they made their way out of the terminal. The reception at the airport is just a precursor to a string of ceremonies that await the champions.
India's largest-ever Paralympic contingent does the trick at Tokyo Paralympics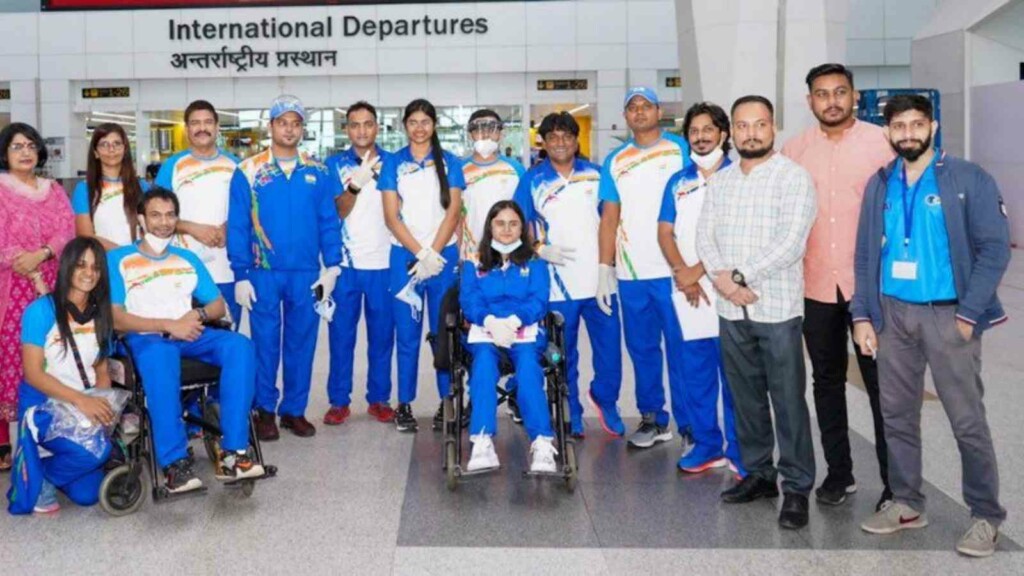 India sent a record 54 athletes to the Tokyo games, nearly three times the size of the contingent that featured in the Rio Paralympics. Seldom did we know that the number 54 would become only one of the numerous records that the para-athletes would break at the Paralympic Games.
With an extra year in hand to gear up for the quadrennial event, India's para-athletes put their blood and sweat into training. And it paid dividends on the big stage as their nation registered its best-ever performance. While 19 mounted the podium, numerous others, fell short of Olympic glory but didn't fail their country as they put their best forward even under tremendous pressure.
Also read: Pramod Bhagat scripts history, clinches India's first para-badminton gold medal as Manoj Sarkar bags bronze at Tokyo Paralympics