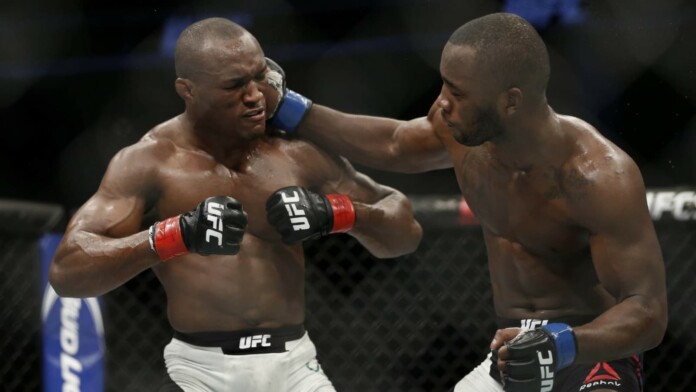 Leon Edwards has all eyes on the welterweight throne and thinks Kamaru Usman's downfall is near.
Kamaru Usman is now sitting comfortably on top of the throne and has said he wants to lap around the division. Meanwhile, Leon Edwards is one of the unluckiest fighters in the division in recent times. The whole of last year has been terrible for the fighter from Britain. Now he is set to take on Nate Diaz at UFC 263 in a huge superstar fight. Usman and Edwards met each other in 2015 where the Nigerian won the fight via decision.
Usman made it to the top of the mountain by winning the title against Tyron Woodley and switched gyms deciding to train under Trevor Wittman. Usman found success in the promotion using his wrestling skills but since he joined Wittman, there has been a huge change in his striking. He has gone on to win finish fighters like Jorge Masvidal, Colby Covington, and Gilbert Burns since then. Leon Edwards believes Usman's love with striking might actually end up taunting him.
Leon Edwards thinks Kamaru Usman has gotten better since the new training facility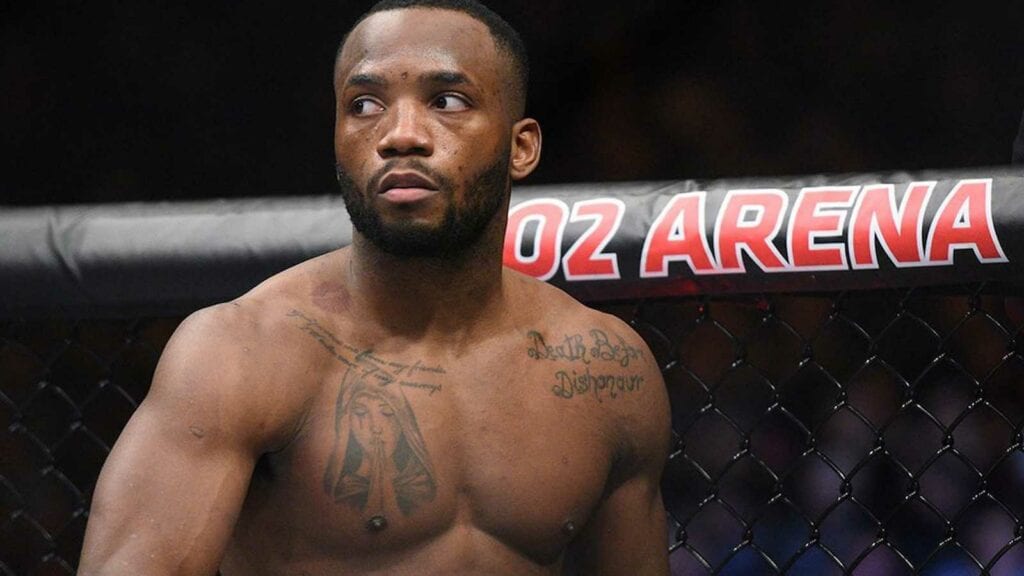 Leon spoke to BT Sports about Usman and his growth over the years. "His strikings getting better, you know. I think he's probably fallen in love with his hands now, you know. Like I said, to go out there and put Masvidal away, Colby away, and Burns away — he's probably fallen in love with his hands. But I think that's gonna be his downfall. He's gonna fall so in love with his striking, but I that's gonna be his downfall, in the end, you know," said Edwards.
Edwards first has a mountain to climb in his upcoming fight in the form of Nate Diaz who picked the British-Jamaican for his comeback fight. Even if Leon manages to put Nate away, UFC President Dana White says that chances of him getting a title shot is second to Covington. Pretty sure Leon wouldn't like that. He is on an 8-fight winning streak still yet to lose.
Also read: "I responded to the wrong guy," Dana White revoke his full-time health benefits plan for UFC fighters