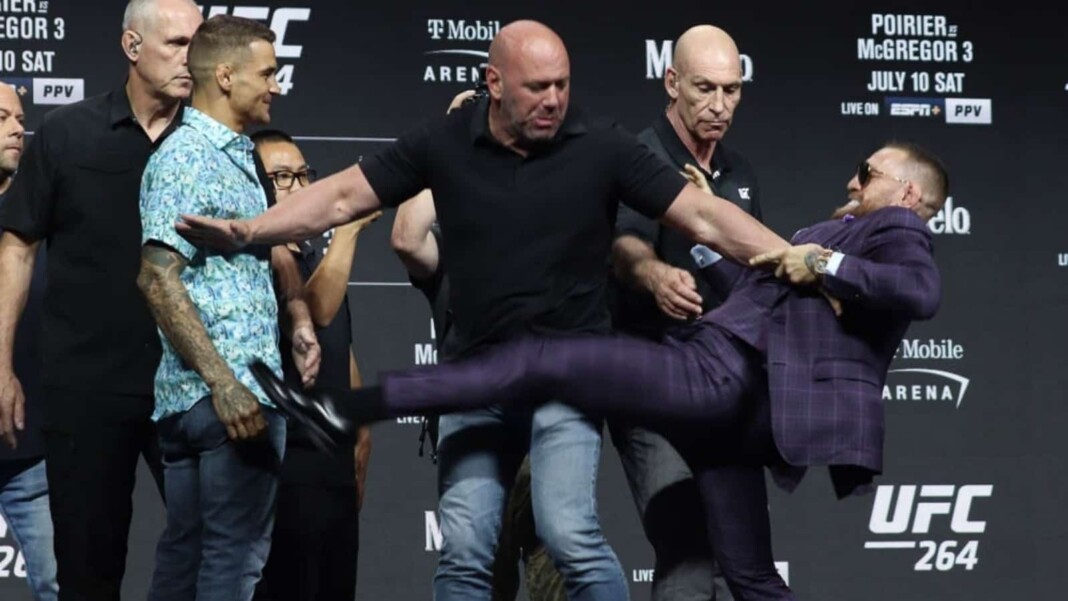 The former UFC two-division champion Conor McGregor has delivered many trend-setting performances in the promotion. Whether it is the 13 second knockout of Jose Aldo or knocking out Eddie Alvarez to become the double champion, he delivered it at the greatest stage of all.
Now, he is going to face Dustin Poirier in the trilogy fight at the main event of UFC 264 and he vows to deliver the greatest performance of his career. In his latest interview with Megan Olivi, McGregor says,
"I believe, as does everyone else, that my performance to win the second world title was the single greatest performance in UFC history, I'm going to top that on Saturday night."
Poirier is coming into this fight with a second-round KO win against McGregor at UFC 257, still 'The Notorious' sees many positives into that fight and predicts a violent finish in this fight.
Conor McGregor added, "It's all about me, He was electrocuted in the last fight, in both rounds, so I'm just going to finish the job here. … He's getting taken out on a stretcher. I'm ready for the 25 (minutes), but (I'll finish him) early on."
Conor McGregor planning to deliver a masterpiece at UFC 264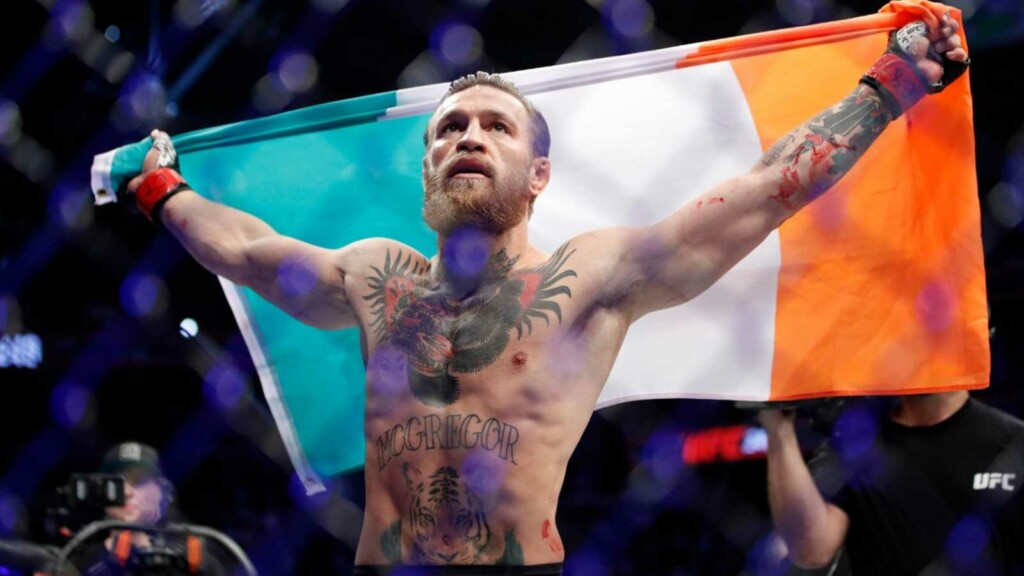 The stakes are very high for both Conor McGregor and Dustin Poirier entering into this fight as the winner will face the newly crowned Lightweight champion Charles Oliveira for his first title defense.
'The Notorious' wants to deliver a spectacular finish in this one. He continued, "It's going to be a devastating KO – a masterpiece. I said that before the last one and a lot of people were thinking of the short game, but I was thinking of the long game."
"It's the masterpiece coming now. If I would have knocked Dustin out in the second fight, I was supposed to. I knocked him out in 60 seconds the first time. Now it's the biggest thing ever – a masterpiece."
After winning this one, McGregor is eying to fight against Charles Oliveira before the end of this year. Conor McGregor concluded, "We'll steamroll this opponent on Saturday night and we'll go for Allegiant Stadium,"
"I flew in on the jet Thursday, and I thought maybe that would be good around Christmas time. So that's what I have my eye on."
Also Read: "I only count knockouts," Conor McGregor discredits wins or losses that are not KOs; his rival Khabib Nurmagomedov has a brutal response.