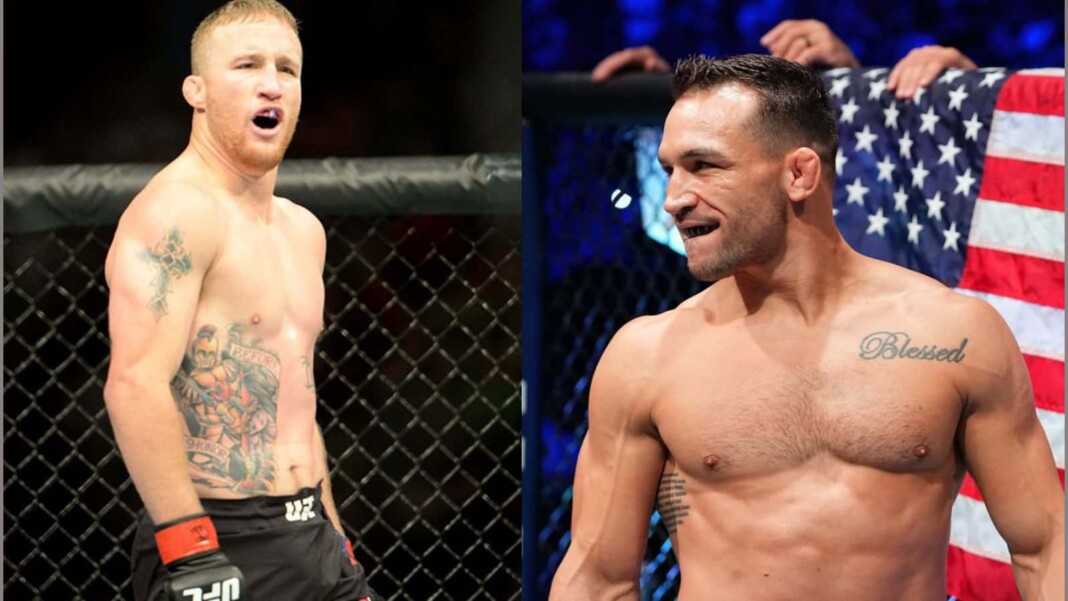 The lightweight division just got even more interesting. Justin Gaethje vs. Michael Chandler is the next big fight in the division. Both the lightweights are likely to face off at UFC 268.
Justin Gaethje and Michael Chandler have been going back and forth online for quite some time now. From Chandler's live video to Gaethje's response on Twitter, it is undoubtedly the fight to make. The UFC is reportedly working on this fight and ESPN MMA was the first to report this story. The promotion is looking to add the fight to UFC 268. The location and date for the event have not been officially announced by the UFC but from the rumors, it will most likely be on November 6th at the Madison Square Garden.
The contracts between the two lightweights have not been signed but reports suggest both the fighters have agreed verbally for this fight. The fans predicted that the fight was bound to happen as Gaethje and Chandler were previously discussed to fight each other but the former Bellator champion went on to get a title shot after just one fight in the UFC. Both the fighters are vicious in the octagon and will always look for a finish so one can best believe this matchup would be a stunner of a fight if it were to happen.
Justin Gaethje will be returning the octagon after a whole year
"The Highlight" has not fought in the octagon for almost a year now. His last fight was against former champion Khabib Nurmagomedov at UFC 254. Justin's title hopes were stopped as he lost via submission in the second round of the fight against The Eagle. Prior to that, Justin was on a four-fight winning streak. Though the title challenger has been looking to make a comeback, the promotion did not offer the right fight until now.
As far as Chandler, "Iron" is coming off a loss against the now-champion of the lightweight division Charles Oliveira at UFC 262. Fans weren't necessarily pleased that Chandler got the title shot after just one fight under the promotion's banner. His debut was against Dan Hooker at UFC 257 where he knocked him out in the very first round.
Also read: Holly Holm is returning to featherweight, fight with Norma Dumont in the works for October 16th UFC event