UFC Lightweight Dustin Poirier has a roller coster fighting career full of ups and downs, but regardless, the Lafayette, Lousiana native has put on a career that will stand the test of time. With win over world champions like Max Holloway (twice), Anthony Pettis, Eddie Alvarez, Justin Gaethje, Conor McGregor (twice) and many more, Poirier has also cemented himself as one of the most entertaining and fan favourite fighter in the UFC history.
Though it has been two years since Poirier lost his first ever title fight against the undefeated retired mixed martial artist Khabib Nurmagomedov. But Poirier had a deep down setback that hit him personally that night at UFC 242. Now as he goes for his second title fight next month at UFC 269, Poirier talks to famous sports journalist Ariel Helwani from the MMA Hour as to what made him get past through that tough time.
WATCH! Dustin Poirier talks of overcoming mental roadblocks after losing the first title fight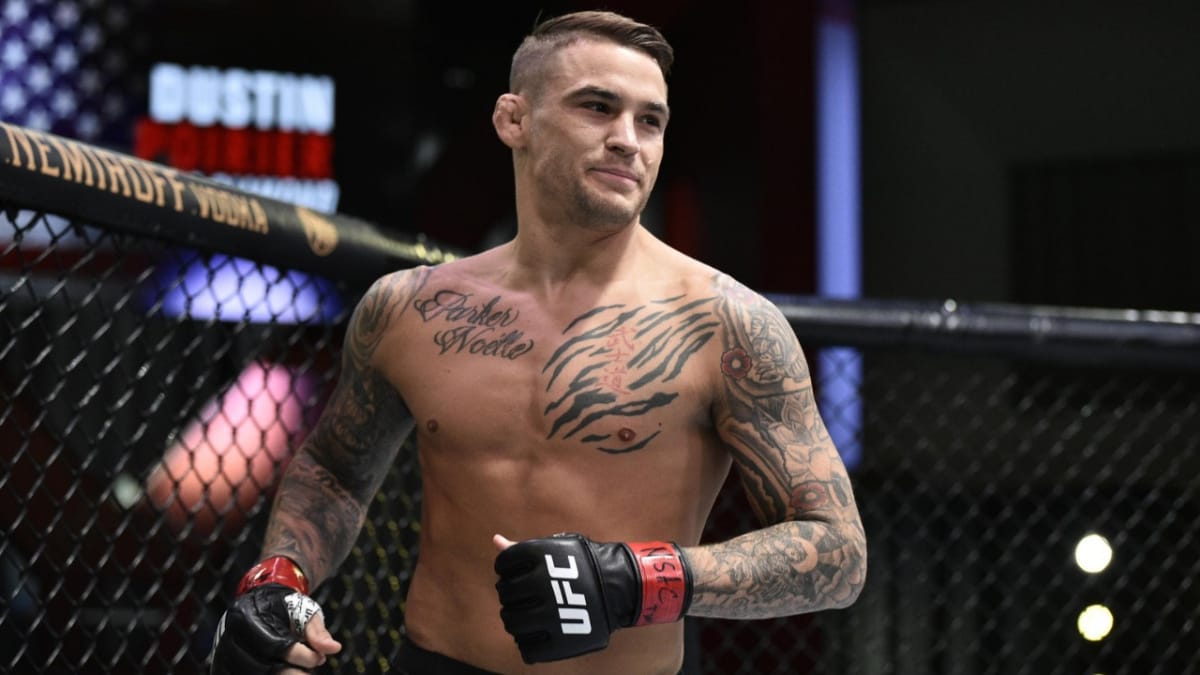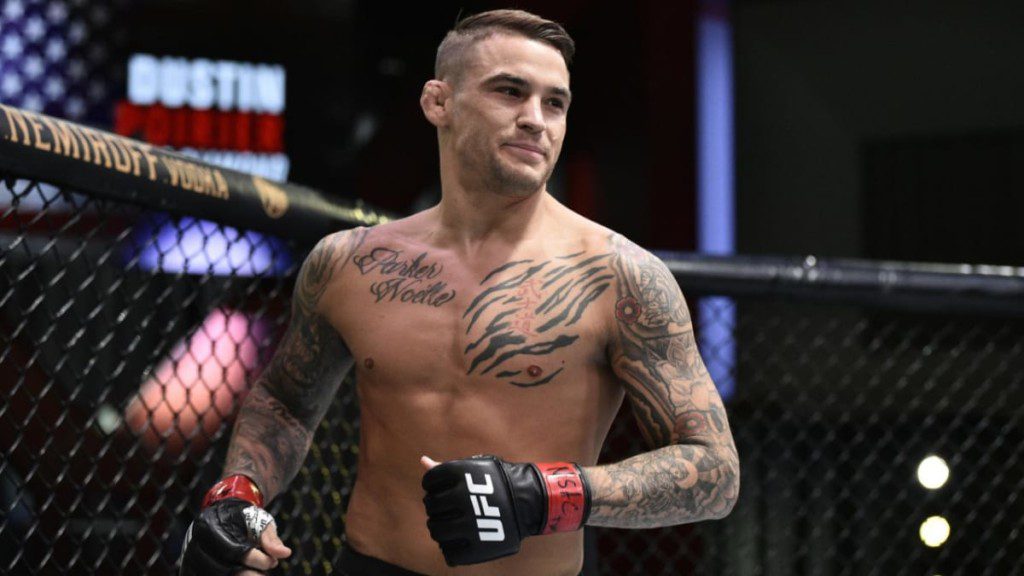 Dustin Poirier talked about Khabib loss as transcribed by MMA Fighting, "Like a reality that hit me – this could have been it, this could have been the chance, and I just blew it, when all the cameras go away, when all the music stops playing, when you're by yourself and you look in the mirror after a fight like that, or you go take a shower and reality sets in, it's a tough pill to swallow sometimes."
"I've just got to slap myself around and say, 'Hey, don't talk to yourself like that,'" Poirier said while talking about those automatic negative beliefs that every human fight through. "But that's the thing we're constantly doing, or I'm constantly doing, not just in fighting, but in business, everything."
This was a tough road fro Poirier but he made sure he makes the most out of this time by building some good habits, like writing a gratitude journal every morning. "Hey, this is all going to work out. But at the same time, when thoughts do creep in like that, I'm thankful for the journey, honestly. The obstacle is the way. That's the beauty of what we do," he continued.
The journalling was encouraged by Jeff Jordan who has been a mental coach for several UFC athletes. This also includes Poirier being aware about the things he can control and things he can't. "It just helped me narrow the bullseye," he said. "Maybe before on the target, I had bullseye's all over. It kind of help me group them close together so it's a little bit easier to understand where I'm aiming."
Finally, Poirier concludes "After the Khabib fight, I was beat up and heartbroken, I felt like the stars were aligning, and I feel like I have another opportunity here where the stars are aligning, and I've put myself in the position to really go out there and say I did it." We all can take notes of Dustin Poirier making it strategic in inspiring others to overcome adversity as he finally does it for the bigger and better life which he is having right now.
Also Read: "I love it," Chael Sonnen on Dustin Poirier moving up to 170 lbs if defeats lightweight champion at UFC 269