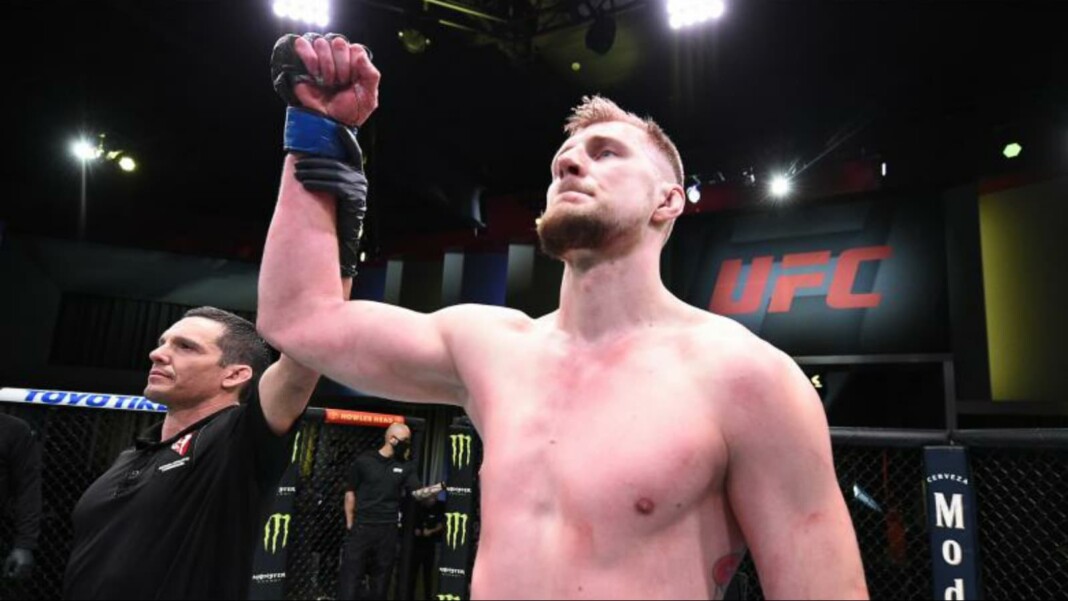 | | |
| --- | --- |
| Name | Alexander Volkov |
| Net Worth | $1,250,000 |
| Age | 33 |
| Residence | Moscow, Russia |
| Sources of Wealth | MMA, Endorsements |
| Height | 6 ft 7 in |
| MMA record | 33-22-9 |
| Last Updated | October 2021 |
Alexander Volkov is one of the most dangerous fighters in the UFC's heavyweight division. Alexander Volkov net worth is estimated to be $1,250,000. The fighter is an MMA veteran and is aiming to be a title contender. "Drago" is fighting in the UFC for almost 5 years and has collected some great wins. The Russian dreams of becoming the undisputed heavyweight champion in the UFC.
Alexander Volkov was born in Moscow, Russia on October 24, 1988. The fighter stands tall at the height of 6 ft 7 in and walks around comfortably weighing 265 lbs. The Russian has a very gifted physique and is one of the quickest fighters in the heavyweight division. Being a veteran and multiple fight bonuses have added to Alexander Volkov net worth.
Alexander Volkov Net Worth 2021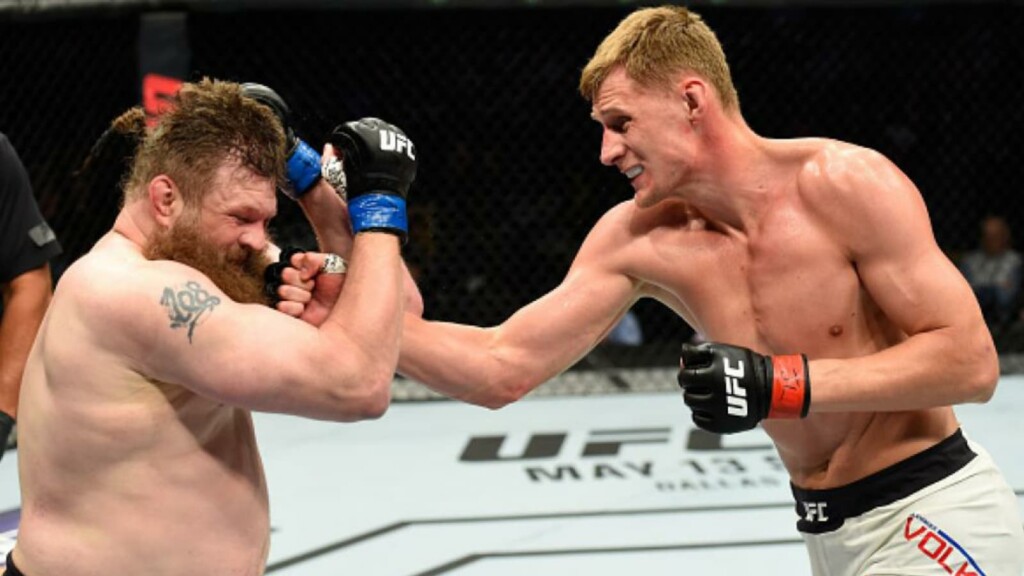 Alexander Volkov net worth is estimated to be $1,250,000. There is no doubt that this number is bound to increase in the upcoming years given that he is a top-ranked heavyweight fighter and still has a lot of fight left in him. According to TheSportsDaily, the Russian has managed to earn $1,366,500 in fighter's pay alone.
Volkov's biggest paycheck comes from his win against Alistair Overeem at UFC Fight Night: Volkov vs Overeem in February 2021. The Russian heavyweight put on an exemplary display of fighting and took home the Performance of The Night bonus for that fight. Volkov has managed to earn six-figure paychecks six times in his UFC career. The fighter has managed to win the Performance of The Night bonus twice and the Fight Of The Night bonus once in his UFC career. For a short period of time, he was also sponsored by Reebok for his fights.
Alexander Volkov Fighting career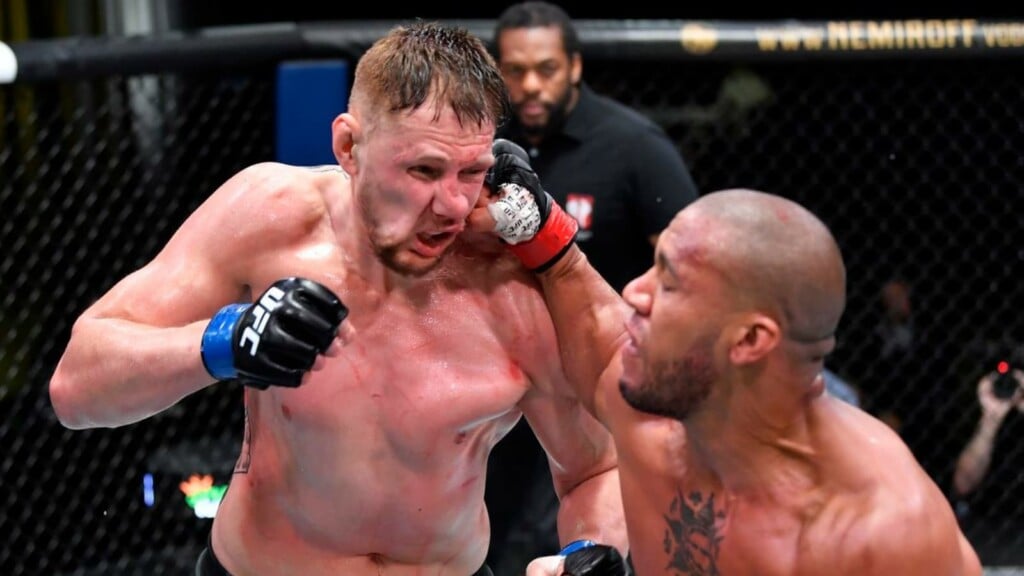 Alexander Volkov has been part of different MMA organizations before he made it to the UFC. The heavyweight was first signed to M-1 Global in the year 2008 to make his first professional fight. The fighter kicked off his pro-MMA career with an 80-second knockout win. The fighter went on to accumulate several wins in the M-1 organization.
"Drago" was signed to Bellator MMA in the year 2012. He went on to become the heavyweight champion but failed to defend his title in 2013. Volkov became the champion in the year 2014 after defeating Tony Johnson. His last fight in Bellator was against Cheick Kongo at Bellator 138 in 2015. In 2016, he was signed to the UFC. Volkov has gone on to put some splendid performances in the Ultimate Fighting Championship and also has been on the receiving end of some. He has a total of 7 wins and 3 losses in this promotion.
Alexander Volkov's wife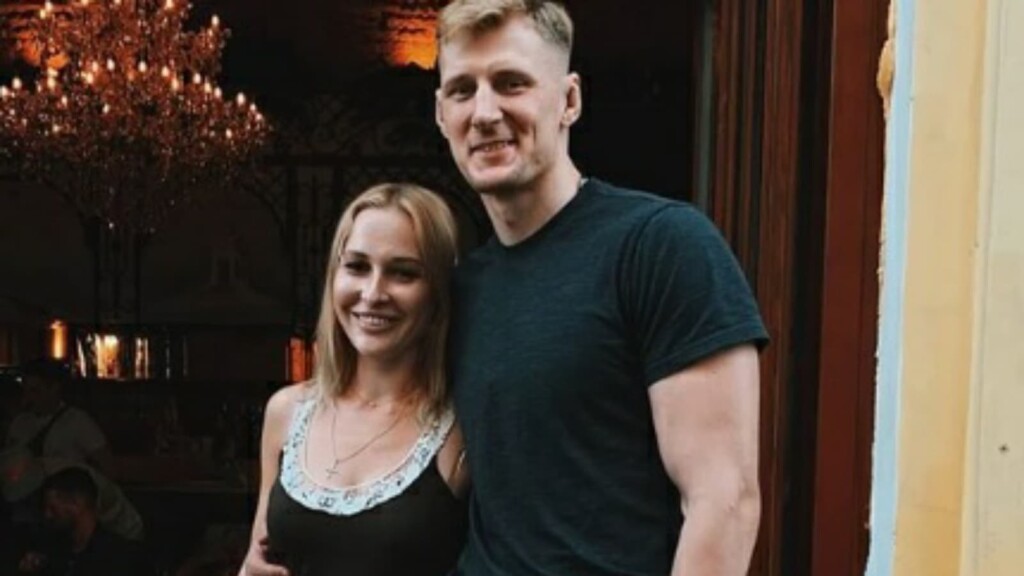 Alexander Volkov, apart from being an elite heavyweight fighter, is also a family man. The Russian is married to Vita Volkova, whom he married in the year 2016. The couple has been happily married since then for 5 years. Vita is the co-founder of the brand Dental VOLK Technologies. The couple also welcomed their first child in the year 2018.
Q. What is Alexander Volkov net worth?
Alexander Volkov net worth is estimated to be $1,250,000.
Q. How old is Alexander Volkov?
Alexander Volkov is 33 years old.
Q. Is Alexander Volkov married?
Yes, "Drago" is married to Vita Volkova.
Also read: Holly Holm Net Worth, Fighting Career, Endorsement, husband, parents, and more
Dustin Poirier Net Worth, MMA Career, Income, Personal life, massive earnings, and more