| | |
| --- | --- |
| Name | Dustin Poirier |
| Net Worth | Estimated $4 Million |
| Nickname | The Diamond |
| Age | 32 years old |
| Residence | Carencro, Louisiana, United States |
| Marital Status | Married |
| Spouse | Jolie Poirier |
| Sources of Wealth | MMA, CBD company, and his own Hot Sauce |
| Height | 5'9" |
| MMA record | 28-7-0 |
| Last Updated | 2023 |
Dustin Poirier is no doubt one of the most underrated fighters in the history of UFC. Dustin Poirier net worth is approximately around $6 Million. The fighter has shown that he belongs to the cream of the crop and yet he does not get the respect he deserves. The fighter from Louisiana has victories against the fighters that are considered the best in their division.
Dustin Poirier was born in Louisiana, United States. The lightweight fighter was born on January 19, 1989. Poirier has been fighting for a long time and is now one of the top-paid athletes on the UFC roster. The two-time title contender is one of the most-loved fighters among the fans and has been delivering electric performances inside the octagon. Dustin Poirier has accumulated a lot of wealth throughout his professional career.
Related: Dustin Poirier's wife: Who is Jolie Poirier and how did she meet the UFC superstar?
Dustin Poirier Net Worth 2023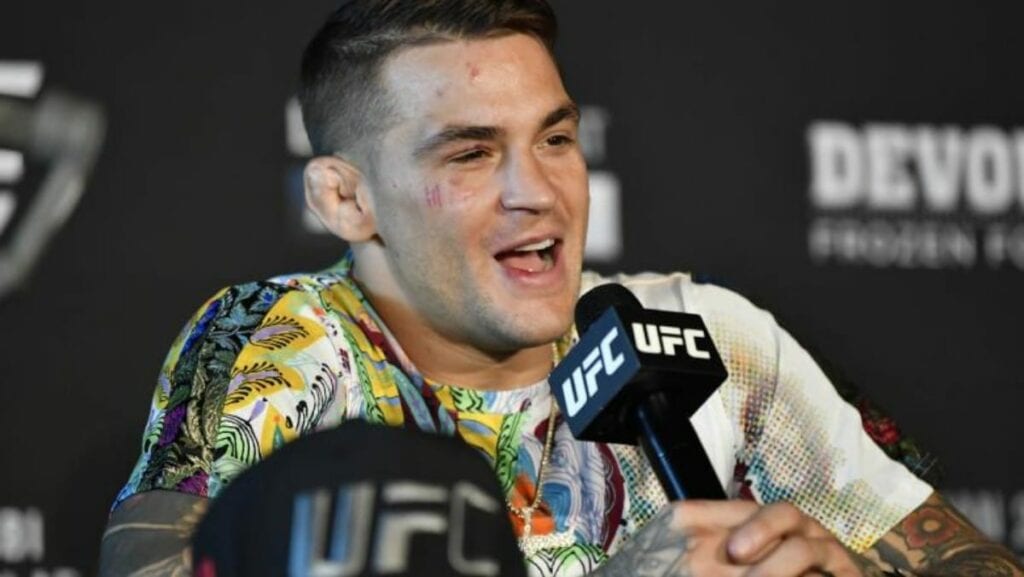 Dustin Poirier's net worth is estimated to be around $6 million according to Celebrity Net Worth. Dustin has fought some of the biggest fights in UFC namely against, Conor McGregor, Max Holloway, Khabib Nurmagomedov, and many other stars. The fighter makes his money not only from fighting in the UFC but also endorsements and his own hot sauce brand which add to his stunning net worth.
Aside from his earnings from fighting, The Diamond also has his own line of hot sauce called Poirier's Louisiana Style Hot Sauce. He also has a partnership with Robert Graham that has a tie-up with his charity organization. Recently, the fighter's Louisiana Style Hot Sauce went on to sign an official sponsorship deal with the Ultimate Fighting Championship. Dustin's brand is now the official hot sauce of the fighting company.
Also read: Dustin Poirier's hot sauce or Conor McGregor's Irish Whiskey: Which is a more successful business brand?
Dustin Poirier Income
The fighter earned a whopping pay of $1,070,000 in his second fight against Conor McGregor at UFC 257 according to Sports Daily. His second biggest pay comes from the fight against Dan Hooker in 2020 where he earned a total of $370,000. Adding to his fighter's pay, Dustin also has won 4 'Performance of The Night', 1 'Submission of The Night', and a tremendous 8 'Fight of The Night" bonus. The fighter's biggest cheques come from his bouts against The Notorious One, where he took home 7-digit paychecks in both outings.
Dustin Poirier MMA career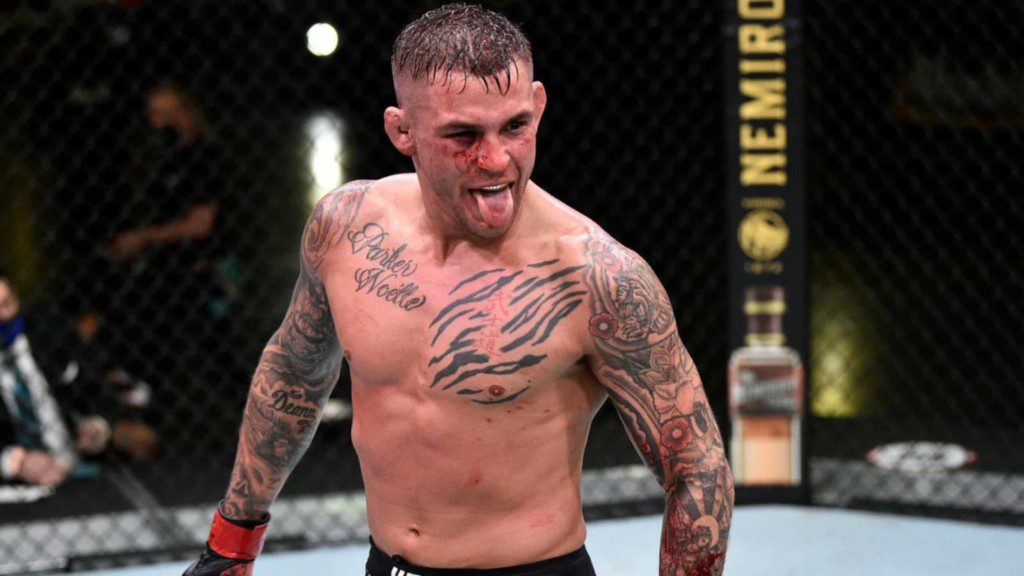 Dustin Poirier's net worth does not happen over one night. The fighter is a veteran of the sport and has made it to the top of the food chain due to hard work and determination. Like many fighters in the MMA community say, "earned not given" is the perfect phrase, to sum up, Poirier's success. He started off his career in 2009 with a record of 7-0. He was part of the World Extreme Cagefighting and in 2010 they merged with the Ultimate Fighting Championship.
Poirier's first fight in the UFC octagon was a short-term fight against Josh Grispi at UFC 125 where he won the fight via unanimous decision. The first main event fight of Poirier was against the Korean Zombie in 2012. Though Poirier lost the fight, his name was cemented amongst the best.
Then the fighter went on to get wins against greats like Justin Gaethje, Eddie Alvarez, and Max Holloway, and two iconic wins against Conor McGregor. He has held the interim title before but has failed to get his hands on the undisputed belt despite fighting twice, against Khabib Nurmagomedov and Charles Oliveira.
Dustin Poirier's Wife and personal life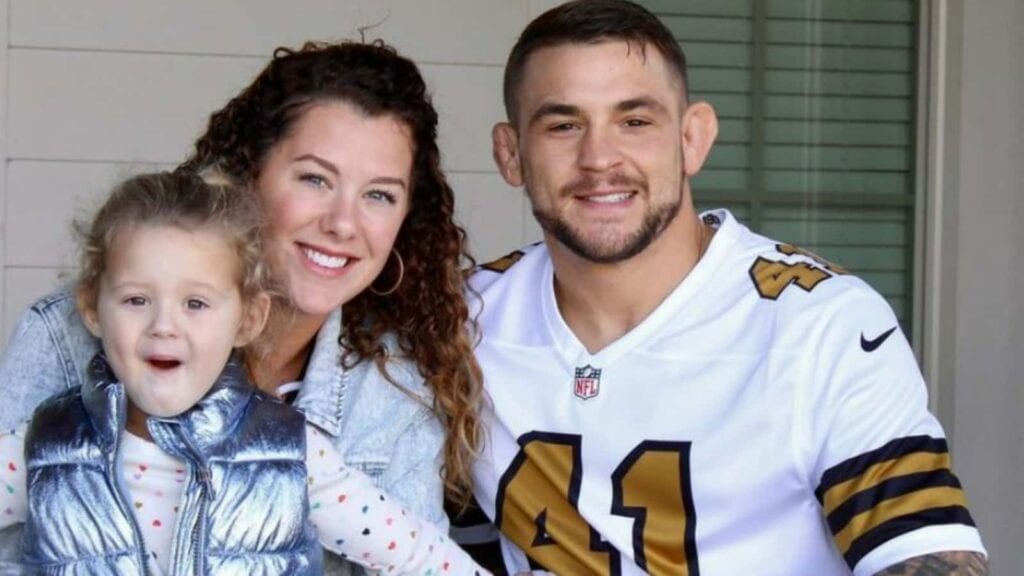 Dustin Poirier is a married man. He is married to his wife, Jolie Poirier. The couple also had a child named Parker Noelle Poirier on August 20, 2016. The fighter is a fan of tattoos and got his first at the age of 14. Now he has his chest and arms covered with tattoos in Japanese fonts.
The fighter is not only a champ inside the octagon but also outside the ring. He has a foundation in the name of Poirier's foundation. They have done great work over the years and their most recent was when they donated meals to employees of major hospitals during the pandemic. Even fighters like Max Holloway, Khabib Nurmagomedov, and the UFC boss Dana White have donated to his good cause.
Dustin Poirier Coach
The Louisiana fighter was training at the Gladiator's Academy until 2012. The fighter then moved to the legendary American Top Team gym and is still training there. Dustin Poirier's Brazilian Jiu-Jitsu coach is Tim Credeur. He received his black belt in BJJ back in 2017 from the reputed trainer.
Q. How much is Dustin Poirier net worth?
Dustin Poirier net worth is estimated to be around $4 million.
Q. Is Dustin Poirier married?
Dustin Poirier is married to his wife Jolie Poirier.
Q. Does Dustin Poirier have a hot sauce?
The UFC superstar has his own hot sauce called Poirier's Louisiana Style Hot Sauce.
Also read: Floyd Mayweather Net Worth, Boxing Career, Income, Wife, Coach, and more