Dustin Poirier is one of UFC's biggest superstars. The lightweight fighter has gained a lot of respect and a huge fanbase over the years in his professional career. While receiving his flowers, the Louisiana fighter has never shied away from letting his wife share the spotlight with him. Following the fighter's career would bring to your attention that, Dustin Poirier's wife, Jolie Poirier has been a part of his journey for a long time.
Jolie Poirier has played a huge part in the fighter's career. "The Diamond" is a proud family man and likes his loved ones to take the front row while he goes to work inside the octagon. Mrs Poirier has watched the lightweight star shed blood, tears, and sweat inside the octagon trying to make a living.
Related: Dustin Poirier's wife Jolie Poirier shows middle finger to Conor McGregor after UFC 264
Who is Jolie Poirier?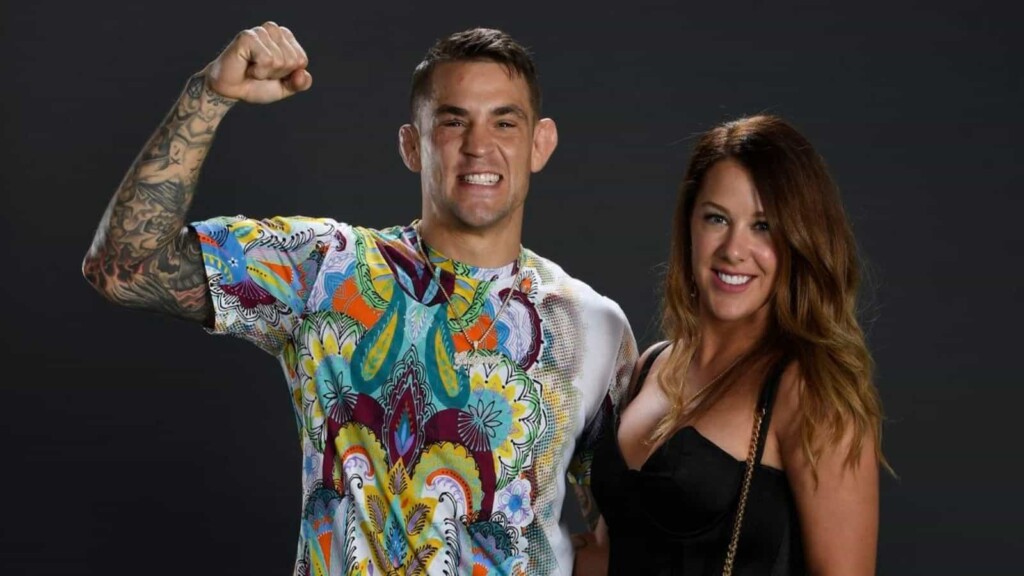 Jolie Poirier was born Jolie Le Blanc. She was born on March 4, 1989. She was born to her parents, Teri and Carl Le Blanc. Jolie has one brother and one sister. She is a huge fan of the sport and can be seen supporting the fighter through his UFC fights. She is also the co-founder of the amazing Good Fight Foundation which she founded along with her husband.
The woman has always been through thick and thin in her husband's fighting career. Even in an episode of Below the belt with Brendan Schaub, Dustin Poirier talks about how supportive his wife has been. "What's beautiful though, my wife's been there since the first fight when I was 18. Those times you asked if I ever thought about stopping, she is the one who said ''You Can't,'" said Poirier.
How did Dustin Poirier's wife meet the fighter?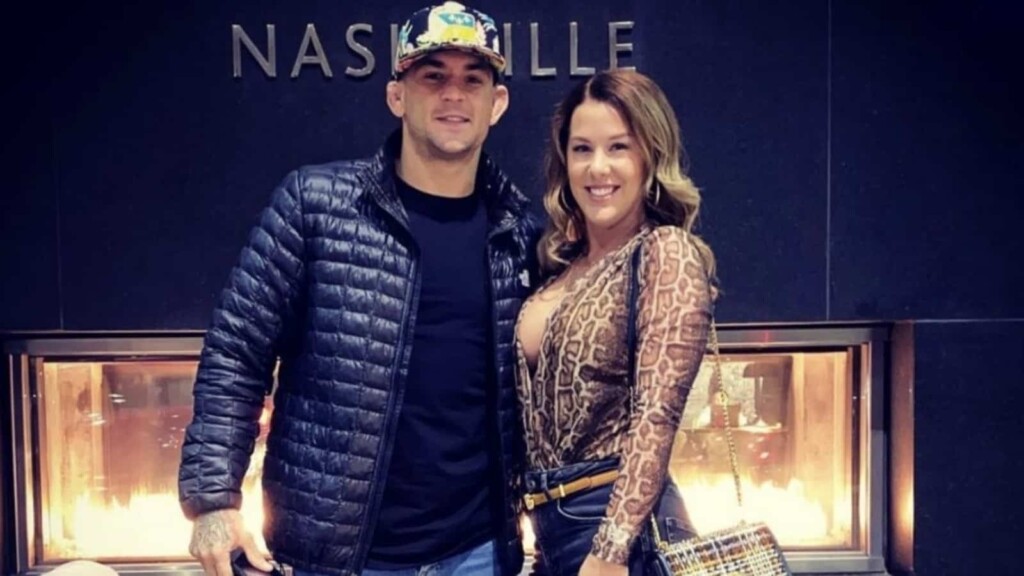 Jolie met Dustin Poirier back when both of them were in middle school. They have known each other for a very long time and have been of support to each other. The celebrity couple has been married for more than a decade now. Dustin gives a lot of credit to his wife, Jolie as she has helped him get through a lot of tough times that have tempted him to even quit fighting. Poirier dropped out of school at the age of 15 and Jolie continued to stay together.
Dustin and Jolie decided to get married at the age of 20 in the year 2019. Dustin also happened to kick-start his MMA career at the same age. She has made a lot of sacrifices for the career of her husband. The couple has done many great things in Louisiana starting with The Good Fight Foundation. Many fighters like Max Holloway and Khabib Nurmagomedov have gone on to contribute to the couple's good cause.
Dustin Poirier's wife made the headlines when she met with superstar Conor McGregor after her husband beat the Irishman via knockout at UFC 257. She was heartfelt after Conor pledged to donate $500,000 to their charity. "Thank you for everything. It is going to help change a lot of people's lives," Jolie said to Conor. Dustin Poirier's wife was also part of the spat between her husband and superstar Conor McGregor during UFC 264.
McGregor spewed nasty insults toward Mrs. Poirier and also issued threats after the brutal injury during their last meeting. Jolie Poirier hasn't been afraid to step into the octagon and celebrate her partner's wins and also be the shoulder to lean on during his toughest losses.
Also read: Conor McGregor leaks screenshot of Dustin Poirier's wife DM request ahead of UFC 264; gets Jolie Poirier involved in beef
How many kids do Dustin Poirier and Jolie Poirier have?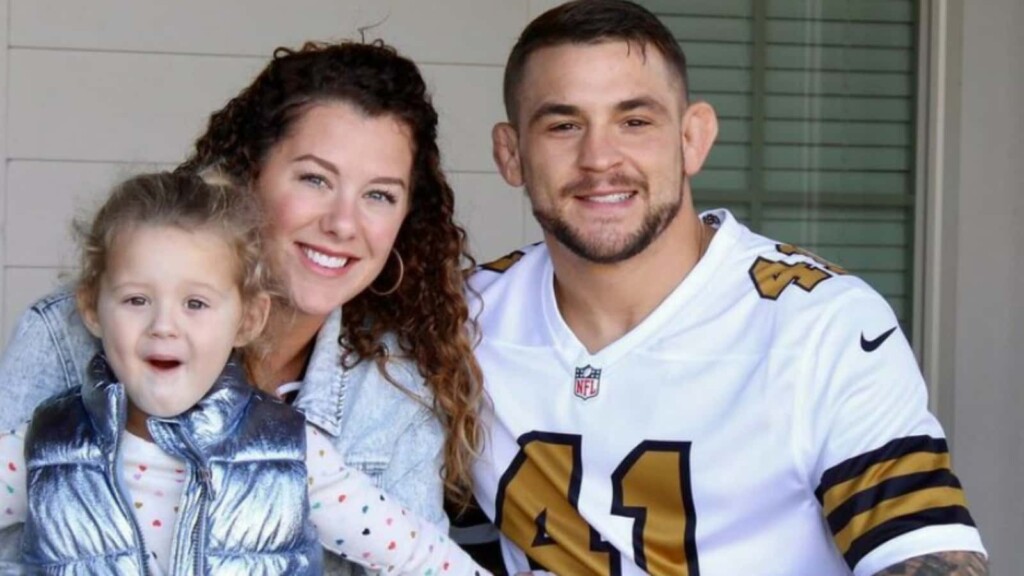 Dustin and his wife have only one child. The couple welcomed their child on August 20, 2016. Jolie has never shied away from featuring her child on her social media platforms. Dustin and Jolie named their daughter Parker Noelle. Poirier's daughter is also used to her father's life of fighting. The day of Parker's birth was in fact the day Conor McGregor vs Nate Diaz 2 took place which Poirier has signified in his past interview. The fighter has also revealed that his daughter grew up in his home gym.
Also read: Dustin Poirier's recent tweet of getting hospitalized gets fans wishes and prayers