Aljamain Sterling has his eyes set on a specific fighter after his incredible match in the UFC 44. The current UFC bantamweight division champion has taken great interest in one of the deadliest fighters in the UFC right now.
Sterling will want to take his revenge on the interim champion, Petr 'Ugly Potato 'Yan but also will want to keep a close lookout on the rising threat of Jose Aldo. "I thought it was a phenomenal performance," Sterling said about Aldo on the UFC Vegas 44 post-fight show. "I was doing my breakdown with my podcast and trying to figure out which Jose Aldo was going to show up tonight. I think we got the questions answered."
Sterling continued, "Cause three round Jose Aldo is a nightmare for anybody in this division. We saw it with Pedro Muhnoz, we saw it with 'Chito' Vera. Five rounds, he tends to struggle a little bit. Holloway fights, a couple of the other ones, even going back to the WEC days with Mark Hominick."
"It was totally an Aldo show," Aljamain Sterling comments on the Jose Aldo's finesse in his fight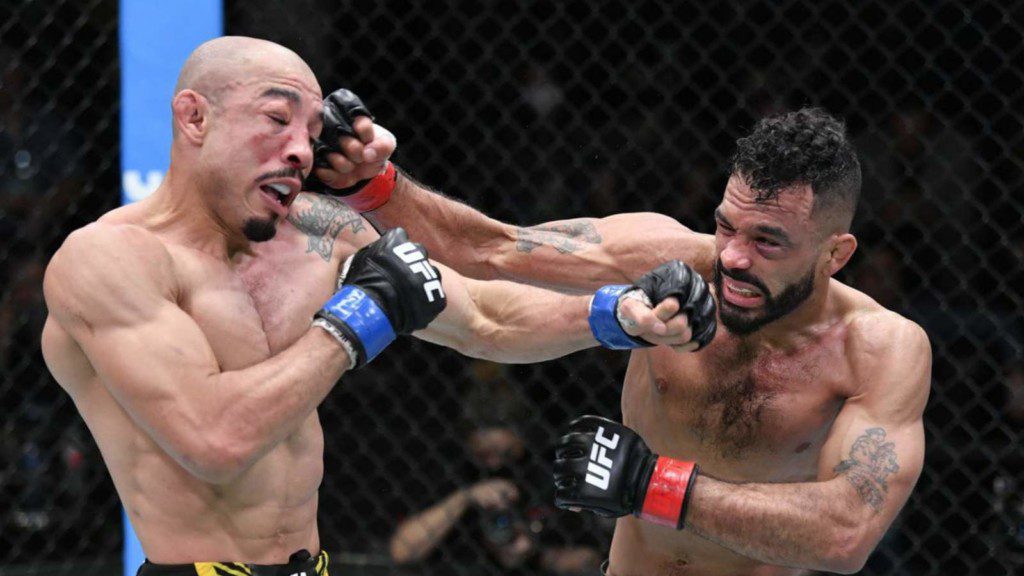 Known well for his dangerous striking and firepower, Aldo totally dominated Font in their fight, according to Sterling. Aldo also is a black belt, so he has the obvious advantage of enhanced grappling and has the strength to hold down his opponent till submission.
"I know how to escape, he's not going to hold me there for the entire round and again, he's a black belt, he's a legend, he's done what he's done in the history books for a reason." Sterling said when asked about Aldo's grappling chops.
"I figured it would start with Jose Aldo winning early and then Rob Font kind of turning it on later on and really putting the paces on him," Sterling said. "It kind of turned out to be the opposite." He was clearly surprised with the outcome of the fight and was clearly rooting for Font.
Also Read- "3 stitches, back in 2023," Sterling pulls a joke of his injury layoffs as he tricks fans and trolls