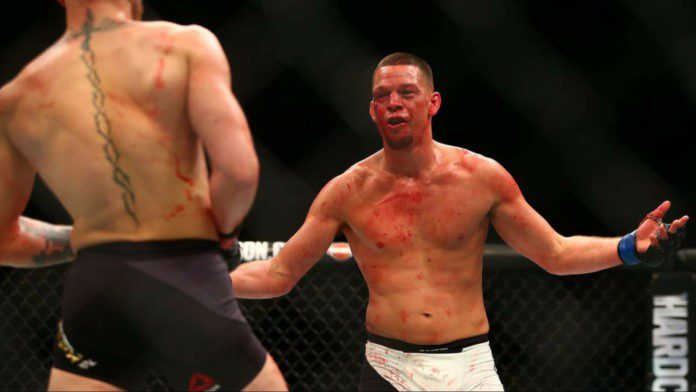 Nate Diaz is one of the scariest dudes out there in the UFC. Although he is on a two-fight skid, the threat of Diaz hasn't reduced a bit.
He has some of the best fights in the UFC and he is on his way to becoming the legend of the welterweight division. Whatever be the result of his return fight, there is one thing we can be sure of, that is the fight will be great to watch! The UFC star's last victory came in a bout against Anthony Pettis in 2019, which he won via split decision. The hype around the return of Diaz is enough to show how popular he is.
Take a look at the top 5 possible opponents for Nate Diaz in 2022
5. Jake Paul vs Nate Diaz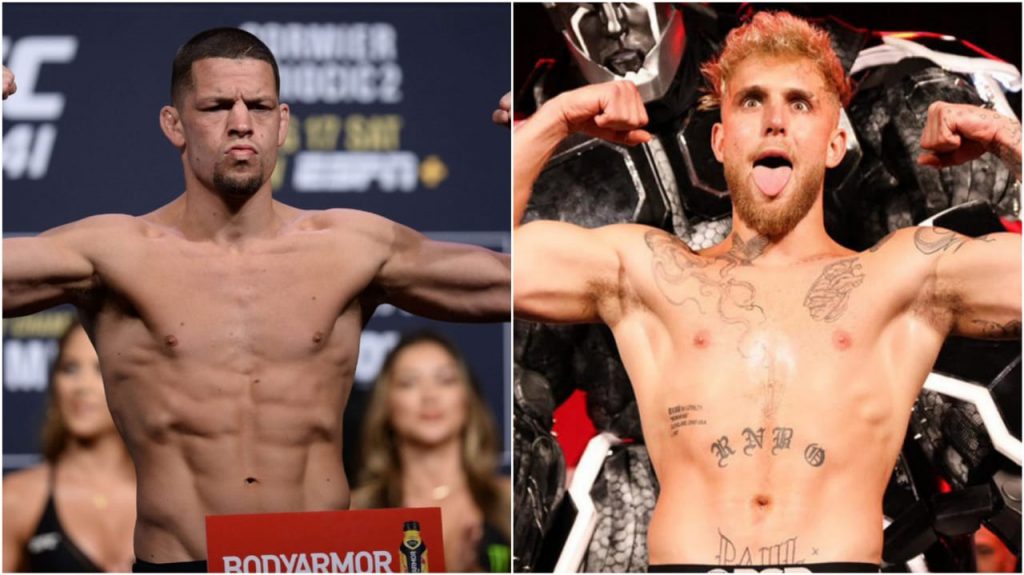 Fresh from his success against Tyron Woodley, and that too twice, Jake Paul would be in the clouds, celebrating the victory vehemently. He is in a venomous form right now and a fight with Diaz would be one that Paul would be looking forward to.
Diaz has himself admitted many a time that Jake Paul is a great boxer and even appreciated him a lot. "There's a lot of shit talk going back and forth, and I would love to make that fight happen if it's even possible," Paul said via MMA Fighting. "I know he's with the UFC, so whatever happens will happen."
4. Dustin Poirier vs Nate Diaz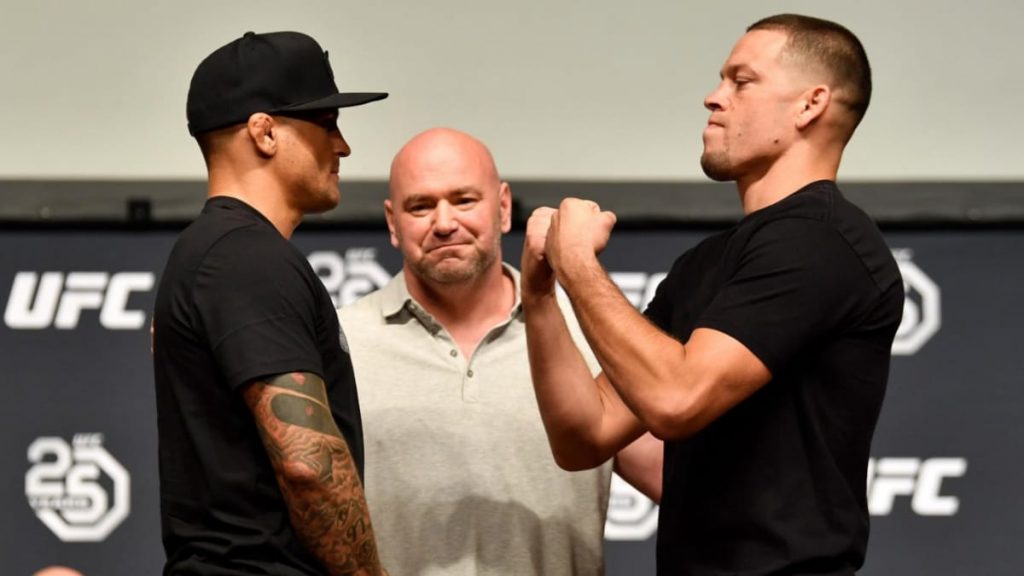 Dustin Poirier is now one of the most popular MMA fighters in the UFC currently. Although the loss against Charles Oliveira was a blip on his record, that didn't hamper his popularity at all.
It also seems that Diaz wants to fight Poirier, judging from his tweets, that is. Diaz and Poirier have both been hurling call-out tweets at one another. They have even agreed to fight it out. The only thing needed is the UFC president, Dana White's permission.
"I'll fight DP in January, don't be a scared lil b***c this time, now or never," Diaz said, to which Poirier responded with "I'll fight you this month."
Watch the fighters' tweet battle in this video-
3. Jorge Masvidal vs Nate Diaz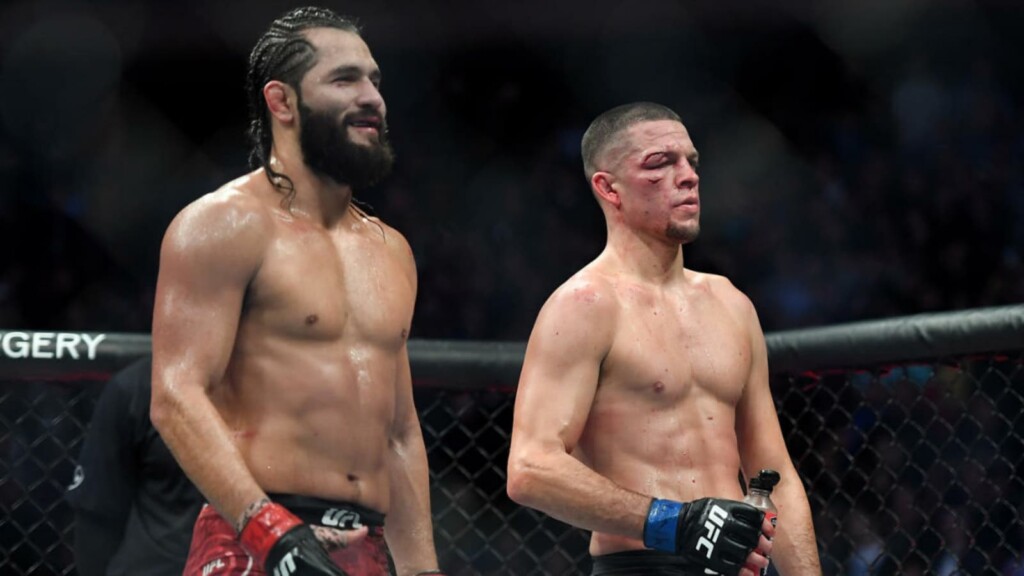 The biggest rivalry in the UFC dates back to November 2019 in UFC 244. The two meanest fighters of the UFC faced each other in an epic do-or-die battle, where the winner gets all and the loser gets shame.
Both went in with a strong spirit, but unfortunately for Diaz, the fight ended as a disappointment for him. Masvidal ended Diaz with a Doctor's stoppage and won the spoils of the victory. Now, Diaz has vengeance on his mind and would like to take his revenge.
Watch Jorge Masvidal and Nate Diaz trash talk here-
2. Tony Ferguson vs Nate Diaz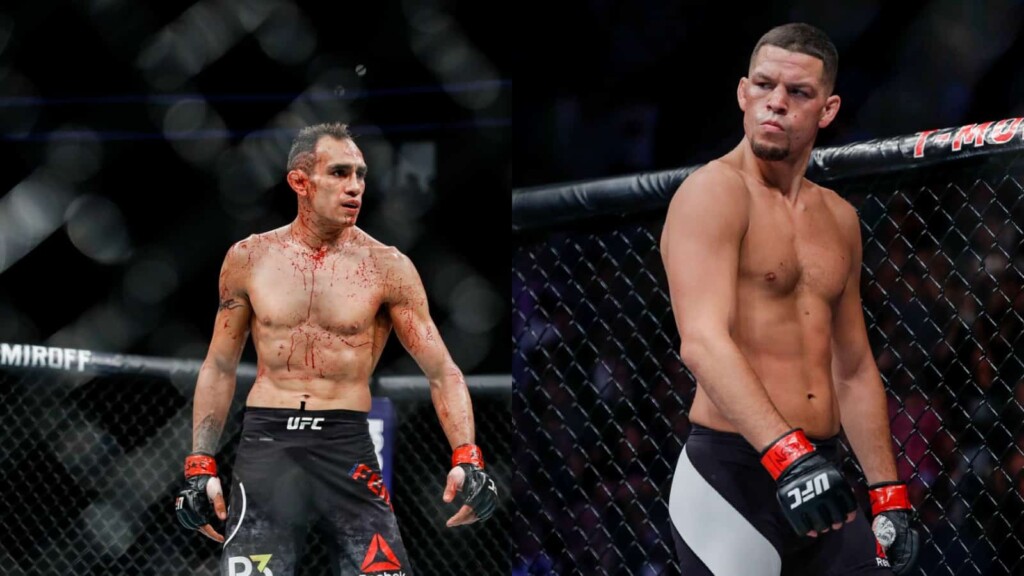 Tony Ferguson is the certified madman of the UFC. He is a fighter who everyone will think twice before challenging. But in a cryptic post, Diaz said a thousand words with just one image.
He posted an image of Tony Ferguson, which promptly led to fans believing that Diaz was calling out Ferguson for a fight. Even though it is not yet official, fans are willing to do anything to make the fight happen.
Many predict that the fight would be inclined towards Tony Ferguson because of his supreme wrestling skills and his ability to turn a fight into a bloodbath.
1. Conor McGregor vs Nate Diaz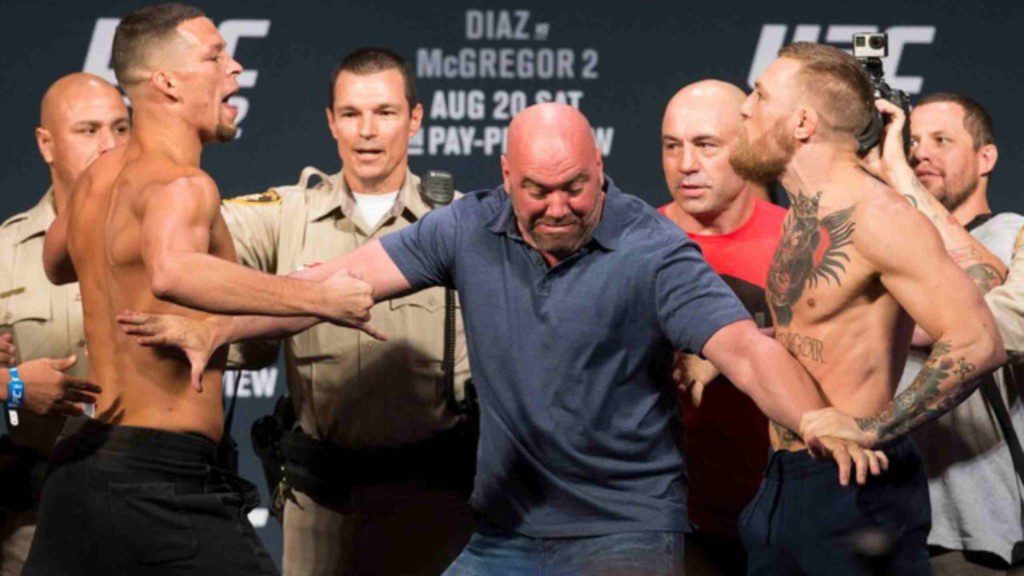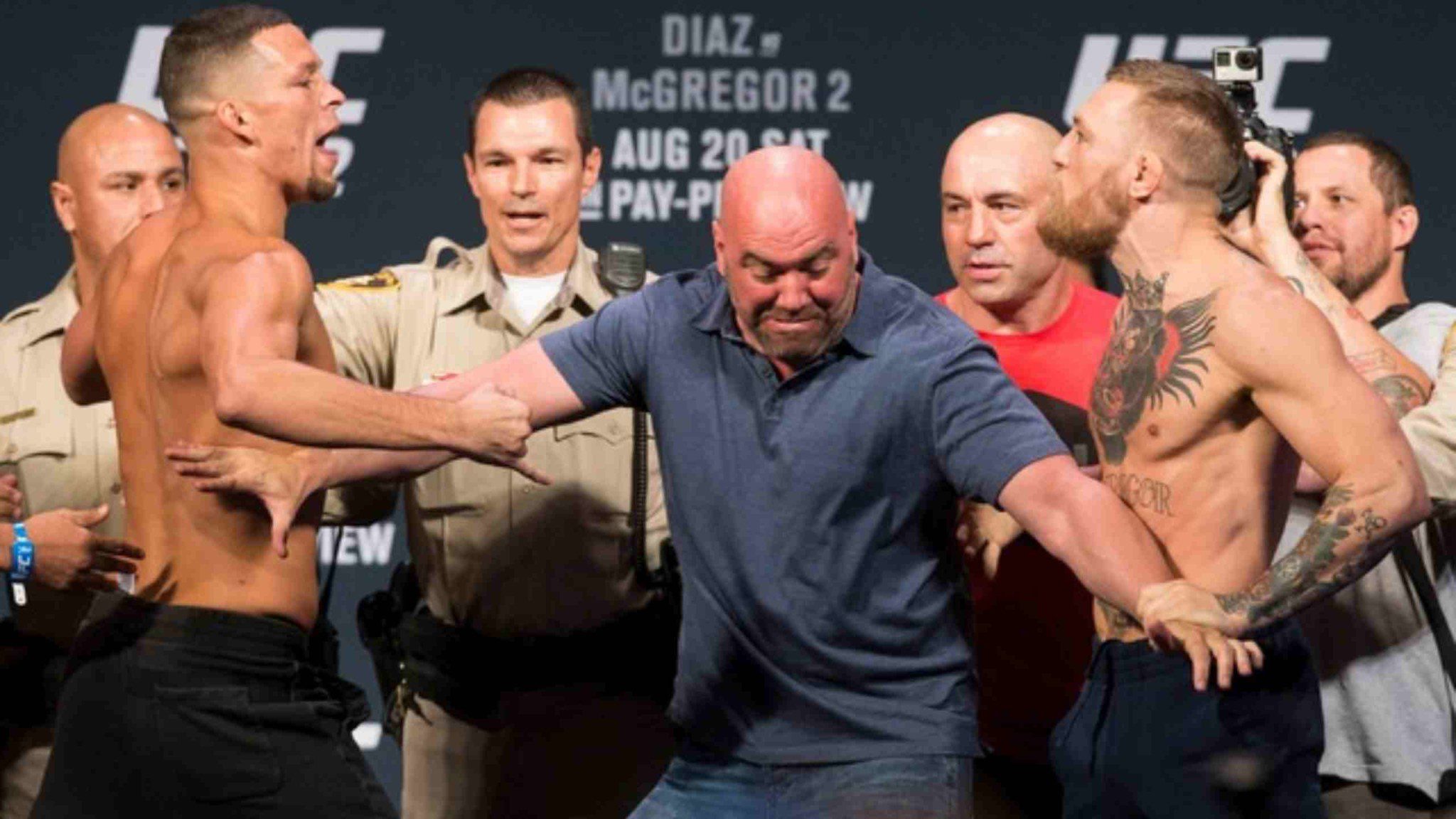 While it is true that Nate Diaz is making a return in 2022, there is one more legendary fighter that will be making a return next year. That fighter is none other than Conor McGregor.
So it would be an obvious choice for Nate Diaz to have a bout with McGregor again. The duo has met before twice and the result is a draw. With the third fight, both of them would want to win the tiebreaker.
"I'll be honest, the Nate Diaz trilogy is very, very tempting," said McGregor's coach, Kavanagh. "It's a fight that gives me nightmares. The man doesn't stop coming forward. Whether it's three rounds or five rounds. But it's an intriguing fight. So, that one is definitely very interesting."
Watch the highlights of McGregor vs Diaz here-
Also read- From Jorge Masvidal to Conor McGregor's here are the best knockouts from 2021