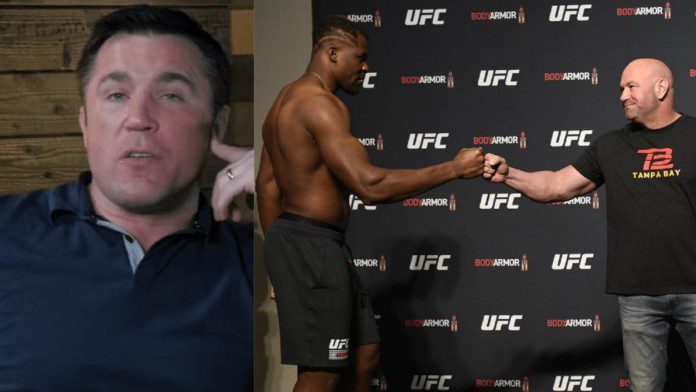 The feud between Francis Ngannou, the current heavyweight champion of the UFC, and Dana White, President of the UFC which had been the headlines for a while now seems to have come to an end when White confirmed on 'The Fight with Teddy Atlas' that they had a good talk.
'The Predator' had a contractual disparity with the UFC and Dana White spoke back saying that if the champion wished to leave, he could. However, the two bumped into each other at dinner according to White who said that Ngannou was 'misguided' and they 'had a good talk'.
Chael Sonnen voiced out his opinion and thoughts on what was being said when the two bumped into each other on his YouTube channel, Beyond the Fight. Sonnen said that other than the words exchanged between the two, there were so many other interesting topics to look into.
He heaped praise on White saying that he was very willing to say that that dinner did indeed go well because if anyone were to spend time with Dana, they would find that he's very reasonable.
"I'm very comfortable in telling you guys, whatever situation those two were in, is much better, and I'm comfortable in telling you that because if you go and spend moments with Dana White the one thing that you are going to come away concluding is that Dana White is reasonable."
"Dana can say things to you in two or three sentences. No big fancy words, no psychological play, and he can explain things to you very short, and very quickly that make you go 'Oh my goodness, how did I not see that'. Like the way that Francis Ngannou walked into that restaurant that night, I'm confident in telling you he left different."
Chael Sonnen calls Francis Ngannou a 'true fighter'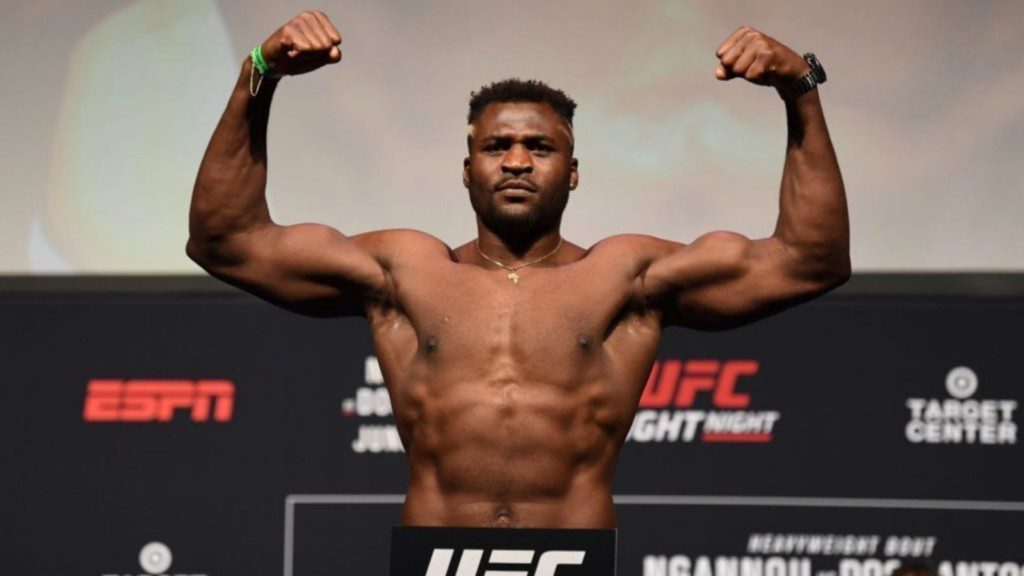 Chael Sonnen said that they are certain athletes who view themselves differently than how others view them and Francis Ngannou is someone who falls into that category.
He went on to say, "Francis Ngannou is a true fighter, and it has nothing do with punches he throws or punches that are being thrown at him. His life and his story, and the ability he showed to overcome and find a way to succeed, it's one of the great stories in mankind right now just not in sport."
Sonnen went on to say that there could be a motion picture made for Ngannou's story 'cause it's that good' and said that people don't really care if he wins or loses, rather they are impressed by the fact that he even made it through the life he had.
"Francis has every excuse in the world to be behind bars. He has every excuse in the world to be poor and have given up. But he didn't do it and we all really appreciate that."
Francis Rag to riches is, however, a very inspirational one and that's just what makes him a fan favorite and everyone wants to root for him. It's more than fair that he deserves to have the life he does now.
Also Read: "The best striker for MMA," UFC Champion Francis Ngannou showers praise towards potential heavyweight rival Jon Jones