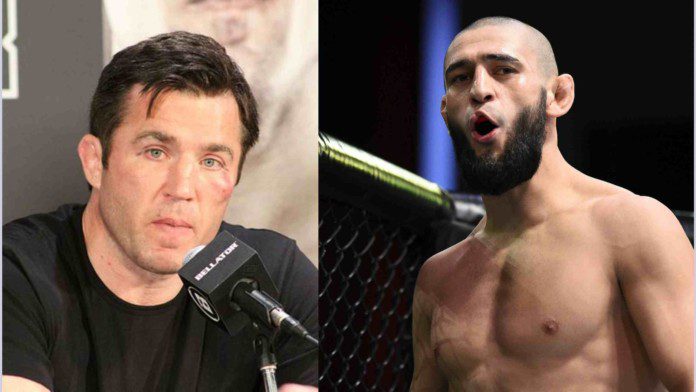 Chael Sonnen blasts the UFC for not being able to make a fight for rising superstar Khamzat Chimaev.
There is no denying that the UFC is running out of options looking for fighters that are okay with taking on the "savage" that is Khamzat Chimaev. UFC legend Chael Sonnen is tired of seeing fighters chicken out and refuse to fight Chimaev. Chael, on the recent episode of Beyond The Fight has some interesting suggestions for the promotion and the Khamzat.
Chael believes now that almost the entire welterweight division is ducking him, it would be easier to get a matchup for the "Borz" in the 185-pound division. Khamzat is 4-0 in the UFC and has fought in the welterweight division twice and middleweight division twice. Given that the weight isn't an issue for Chimaev, Chael's suggestion doesn't sound too bad.
"Fair play," Chael Sonnen praises Khamzat Chimaev for scaring the entire division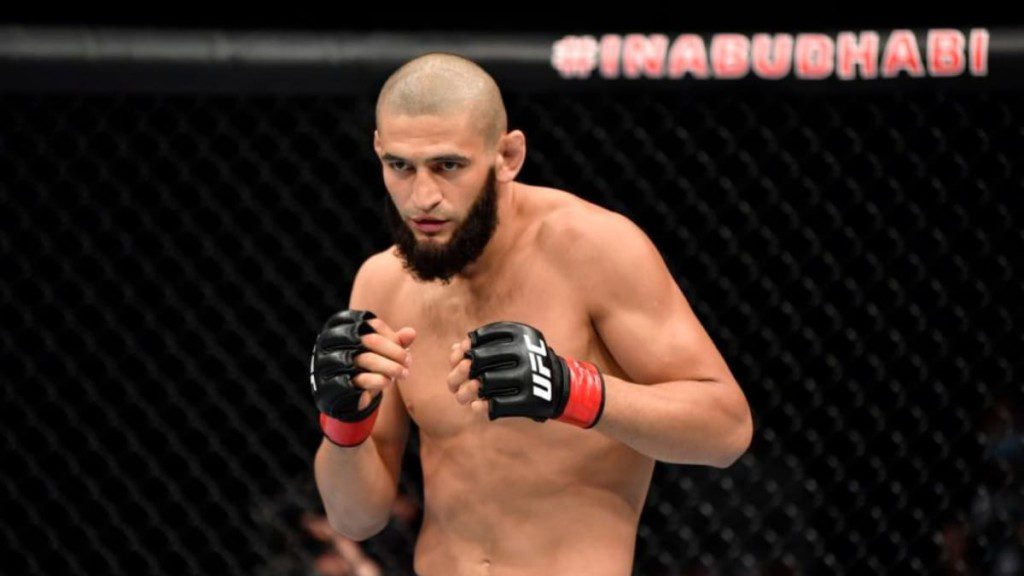 "You can stare a guy down and he backs down. It is the art of war because the great generals never fire a shot. They don't need to. They align their troops and make the other people retreat. If Chimaev is doing that, if less than 20 minutes of action, three double legs, a rear-naked choke, and a left hook, If THAT IS going to scare an entire division away in the Ultimate Fighting Championship, then shame on them. Fair play by Chimaev," said Sonnen in his YouTube video.
Chael also praised the veteran Neil Magny for being the only fighter to openly call out the fighter from Chechnya without backing down one bit. Neil has been calling out Chimaev for quite a long time now but something seems to be stopping the UFC President Dana White from making that fight happen.
According to Sonnen, Dana White refuses to put Chimaev in the equation for a title shot before he fights another 4 bouts under the UFC banner. Chael also said these "4 fights" could drop down to 1 if no one wants to fight Chimaev in as their next matchup. Chimaev is coming off a stunning win against Li JingLiang at UFC 267.
Also read Bellator Boss Scott Coker gives shocking statement following Kevin Lee's release from the UFC