Charles Oliveira is one of the best lightweight fighters on the planet. Debuting in 2010, Charles Oliveira had a difficult road and finally captured the UFC gold in 2021. During his reign of terror, he defeated elite fighters such as Tony Ferguson, Michael Chandler, Dustin Poirier, and Justin Gaethje. He believes in the positive impact of religion on mankind.
Charles Oliveira maintained a consistent winning streak ever since 2018 right up till 2022. Islam Makhachev submitted Oliveira in the second round at UFC 280 to end his reign of terror. In his private, Oliveira has a deep connection with God. He believes God is his source of strength, supporting him in every adverse condition. People have often heard Oliveira repeat the phrase "eu sou iluminado" in Portuguese. It translates to "I am illuminated or enlightened."
According to Christianity, illumination is a work of God's Spirit upon a believer whereby he recognizes the beauty and glory of the gospel and, therefore, willingly submits himself to it. Find out more about Charles Oliveira's faith.
Related: "Have to go out there and prove," Beneil Dariush asserts of beating Charles Oliveira in grappling with a perfect 10 for 10 record
Is Charles Oliveira a Christian?
Charles Oliveira is Christian by faith. He believes faith is extremely powerful and can make one experience things never experienced before. "Faith can move mountains. If you believe and have faith, you will climb this building without any equipment…You experience things you never thought you would. That's faith", Oliveira said.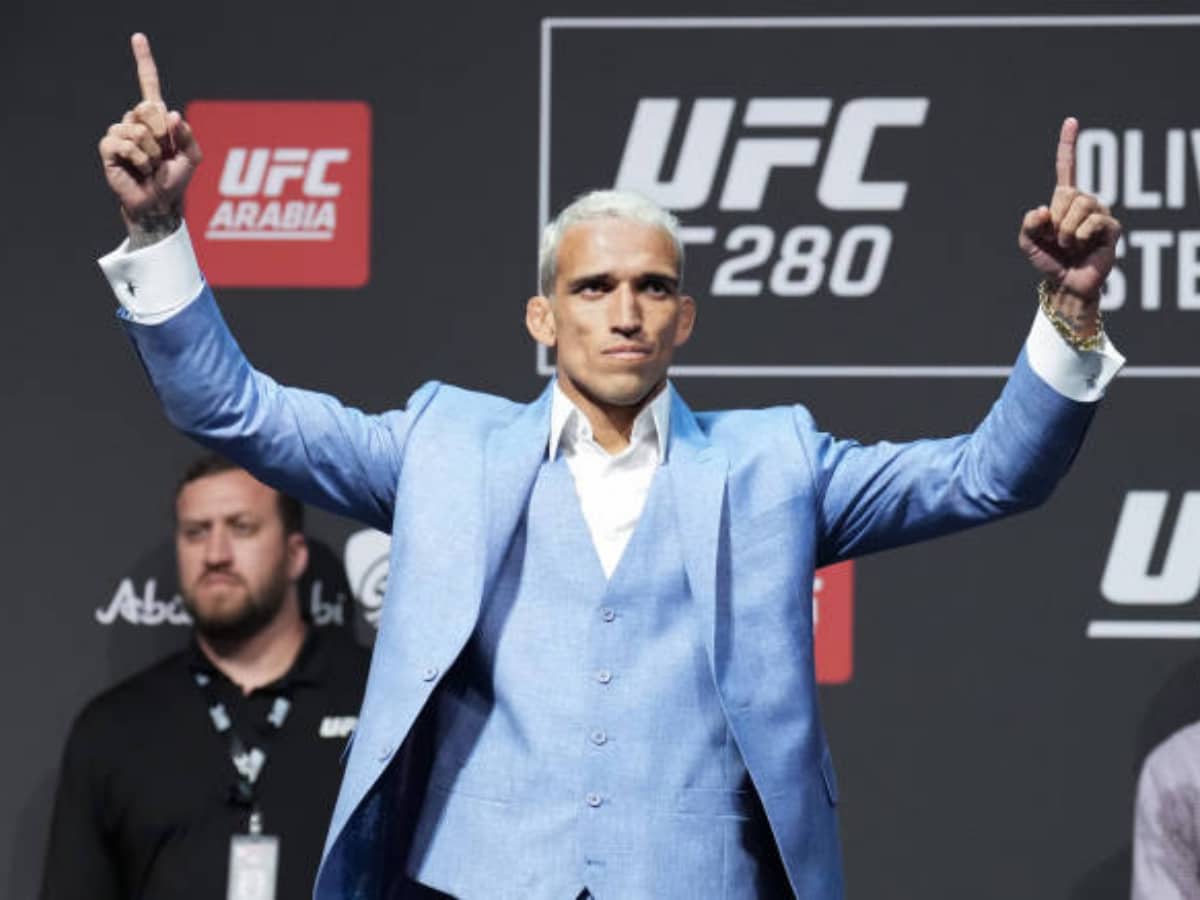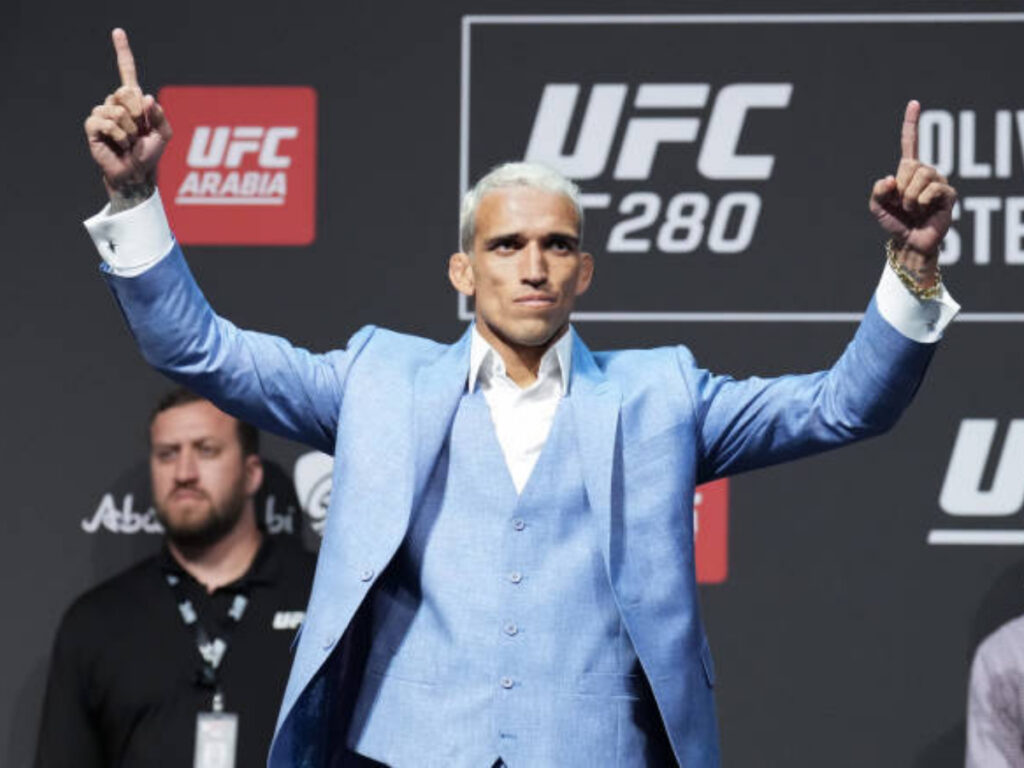 He credits all his achievements and skills to the glory of Christ. Charles Oliveira firmly believes in religion and has achieved glory because of the faith he placed in Jesus Christ. Coming from a poor background in Brazil, his neighbor introduced him to Jiu-Jitsu.
At a young age, Oliveira suffered from rheumatism, a chronic autoimmune disease that attacks the bones and joints and causes inflammation. By the books, doctors said he would not be able to walk. Nobody would have thought he would go on to become one of the elite fighters in the UFC, holding multiple submissions and finishing records.
Charles Oliveira views about his religion
In one of his interviews, Daniel Cormier asked Charles Oliveira how he remains calm and collected against elite fighters in the octagon. "How do you get knocked down by elite strikers and still stand up calm and collected and don't even back down to take breaks, how can you make these elite fighters average?" he asked.
Oliveira replied, "I am enlightened, and until they understand this, nothing is going to make sense to them." He said he felt no nervousness or pressure because God chose him to be there. "I don't feel nervous, I don't feel pressure on the moment. I am the one!"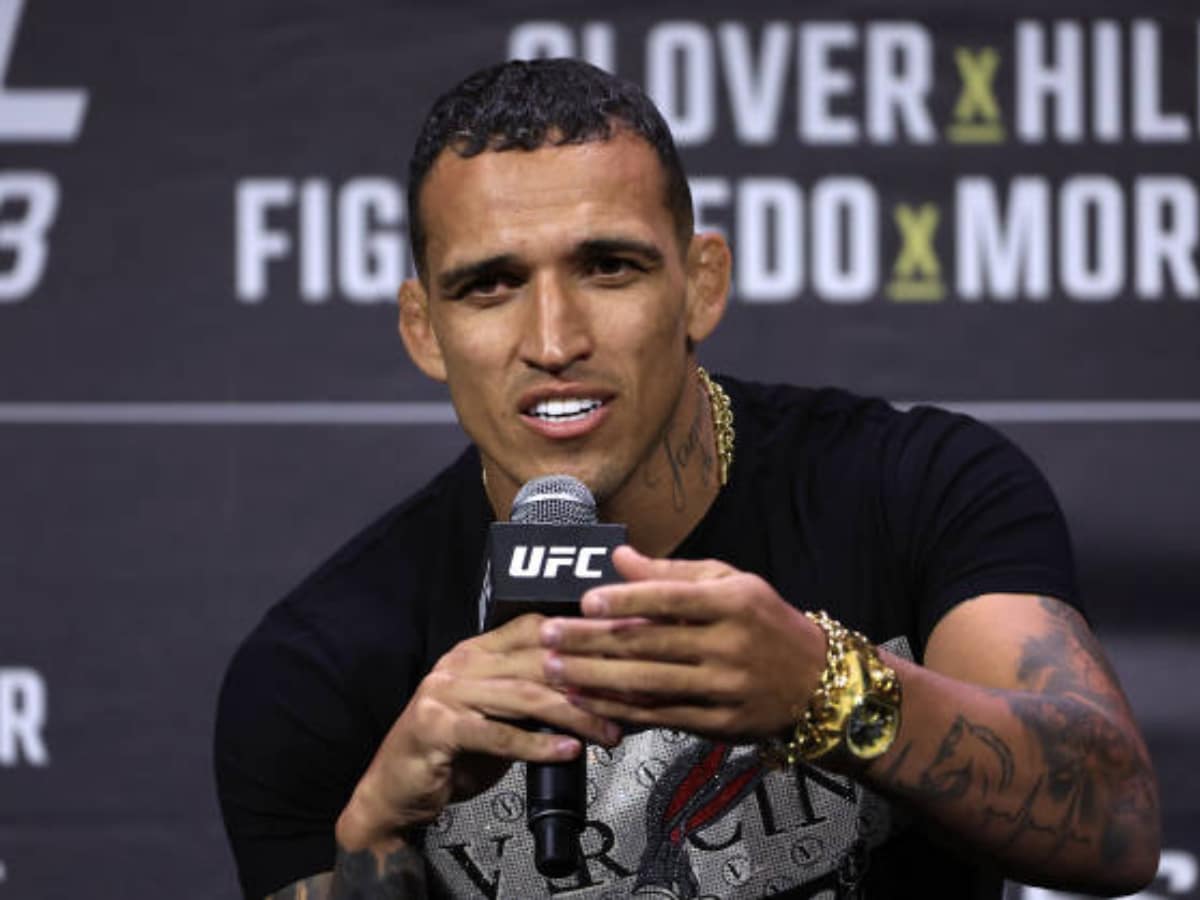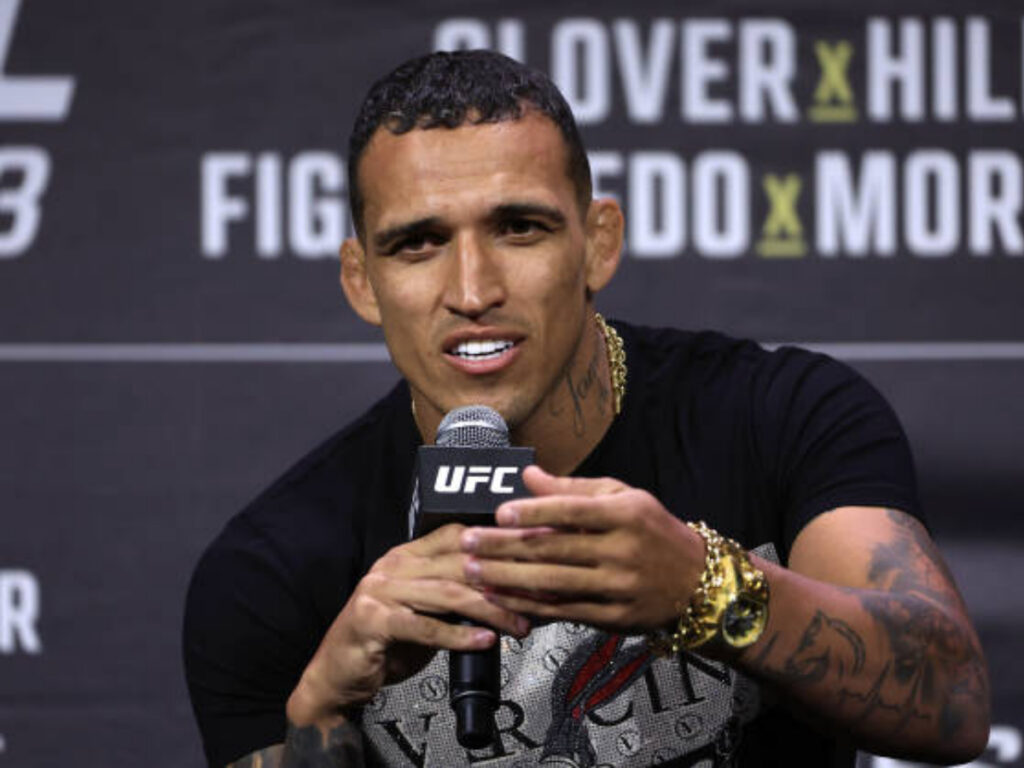 Oliveira believes he became the champion to spread the word of Christ. He said, "I was chosen, I was chosen to talk about God. I was chosen to show that a kid from a slum community can be successful, I was chosen to show that your faith in God can move mountains". His career and performance in the octagon are a testament to his hard work and God's blessings.
Oliveira has a professional record of 33 wins and nine losses. He also holds the record for the most finishes in UFC history, making him one of the most exciting fighters in the UFC. One of the elites in his division Oliveira said, "So if you don't believe in God, just follow my story." Oliveira will fight Beneil Dariush at UFC 289 in a title eliminator bout.
Where was Charles Oliveira born?
Charles Oliveira was born in Guarujá, State of São Paulo, Brazil.
What is Charles Oliveira's religion?
Charles Oliveira is a Christian and follows Christianity as his religion.
Is Charles Oliveira married?
Charles Oliveira is married to Talita Roberta Pereira. They have a daughter, born in 2017.
In case you missed it!