Charles Oliveira is the epitome of hard work and relentless dedication. It would be an understatement to say that 2021 has been his year. He has shown total domination and ruled this year with an iron hand.
Even though Oliveira defeated Michael Chandler to win the lightweight division title, he was an underdog and greatly underrated fighter as he headed into UFC 269 to take on Dustin Poirier to defend the title as the reigning Lightweight champion.
Showing an unbreakable spirit, he has been a role model for many people. He has defied all odds and surged against haters and dissidents to claim what he wants and has been a source of inspiration to many. He has a special new year's message for all his fans.
He sent out a tweet, which read, "2022 is knockin' at the door, and I wish y'all a Happy New Year. Never give up! If I made it you can well as. God bless you."
Charles Oliveira defeated Dustin Poirier in the third round via a rear-naked chokehold to ensure his reign as the king of the lightweight division. The loss was very hurtful for Poirier, but Oliveira was there to console and comfort him and showed the signs of a true sportsman.
Conor McGregor vs Charles Oliveira might be a very possible fight, given both the fighters' interest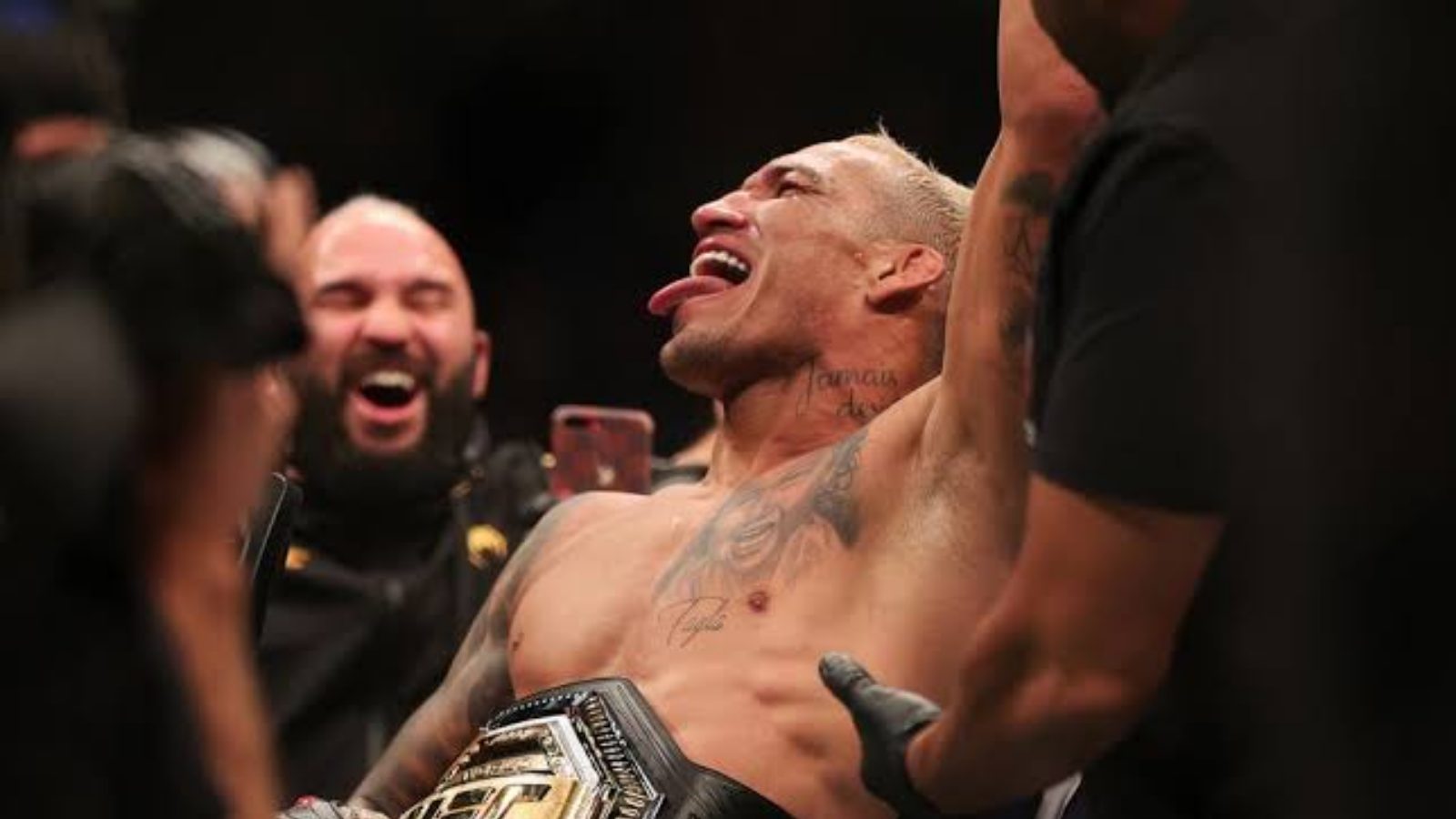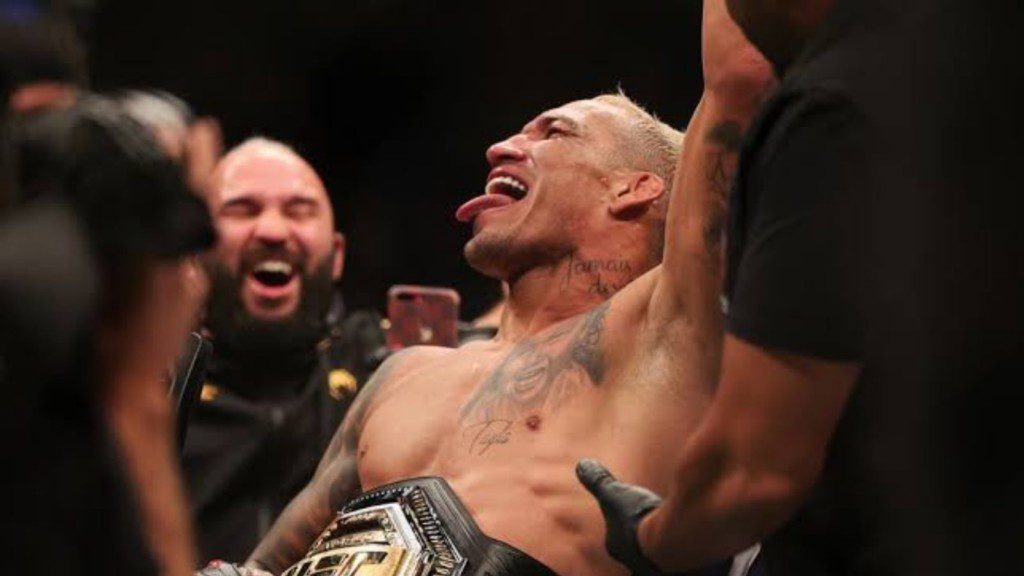 Charles Oliveira is currently the best pound-for-pound fighter in the Lightweight division. He is skilled in Brazilian Jiu-Jitsu and also has an overall amazing hold on mixed martial arts.
He is looking for competition and two-time champion Conor McGregor seems like a great option. Oliveira said that the matchup could take place in May, after the former champion returns from his injury.
Oliveira said in a statement, "May would be a wonderful date. Conor challenged me by asking for a date and tweeted Ireland vs. Brazil 2. Not only him, but also myself and all the world wants to see that fight. So let's make it happen. I´m waiting for him in May. It may be in welterweight, lightweight, or middleweight, with my title on the line or not. Just choose and I´ll be ready."
Watch the best of Charles Oliveira in this video-
Also read- "Tough puzzle to crack"- Daniel Cormier draws parallels between Charles Oliveira and Jon Jones as he recalls his fight against 'Bones'