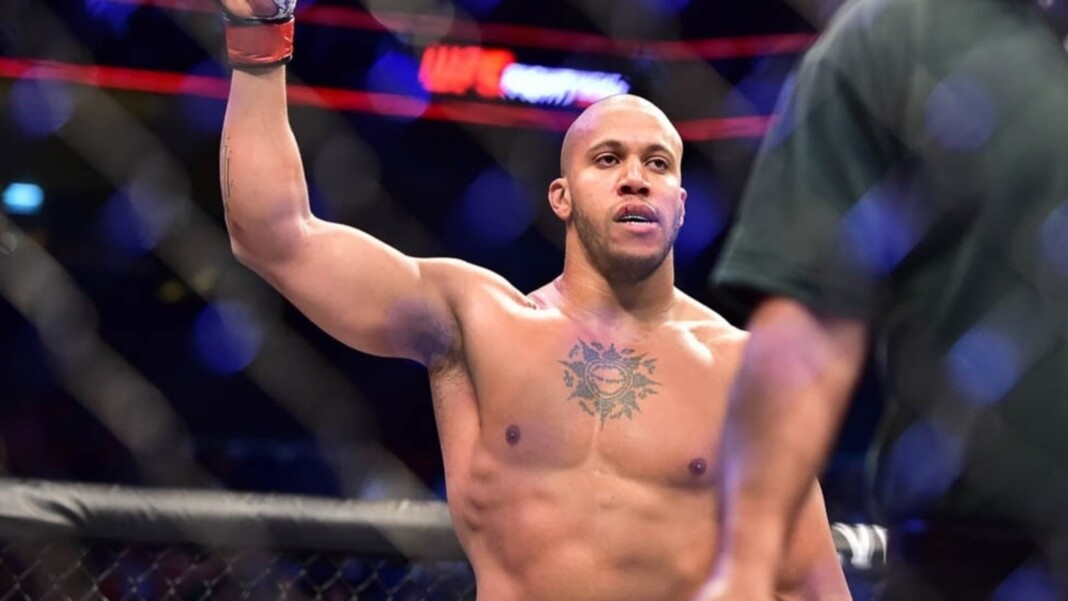 Ciryl Gane defeated Derrick Lewis in the main event of the recently concluded UFC 265. 'Bon Gamin' finished 'The Black Beast' with a flurry of punches, in round 3, to clinch the interim heavyweight title and become the first-ever champion from France. He also set up a title clash with the dangerous Francis Ngannou. Coincidentally, Ngannou happened to be Gane's sparring partner during Ngannou's time at the MMA Factory – the gym where Gane trains alongside founder and coach Fernand Lopez.
Everything, right from Ciryl Gane's walkout to his calm demeanour in the ring fell in place. The Frenchman walked out to Slim Thug, Mike Jones and Paul Wall's hit song Still Tippin which is one of Houston's unofficial rap anthems. When the song was played, the crowd believed that they would be seeing their favourite Lewis, but in came Gane, with a wry smile.
In a recent interview with French newspaper L'Equipe, Gane revealed how much he was paid (the purse) for his knockout win over Derrick Lewis. Gane decided to disclose the information, which did not include the additional PPV bonuses.
Gane claimed that he received a total of $350,000 for his win over Lewis. This is by far the biggest payday in his mixed martial arts career. 'Bon Gamin' went on to state that this was not inclusive of taxes. When taxes were included it came down to $188,000 – a near 50% reduction.
The rest of his purse also included $50,000 – Performance of the Night Bonus, $32,000 – UFC Promotional Guidelines Compliance Payout. Gane's previous highest base salary was just $70,000. What a remarkable rise it has been for the Frenchman.
His payout might go out of the roof, if he manages to beat Ngannou in the title fight. The venue and date for the same have not been decided yet. However, Gane recently stated that he would like to fight the Cameroonian, somewhere around the end of this year or the beginning of next year.
Also Read: Who holds the record for most wins in UFC history?
Also Read: Ciryl Gane MMA Record: What is the French champion's mixed martial record?