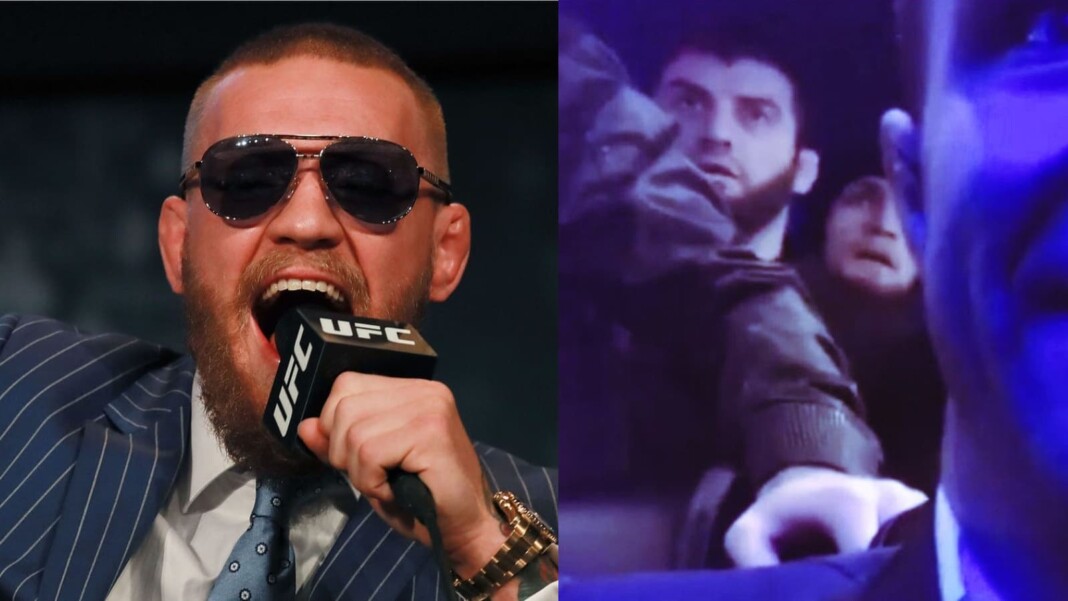 One of the biggest and most famous rivalries in the MMA world is between two of the biggest stars of the sport. The former lightweight champions Conor McGregor and Khabib Nurmagomedov are long-time rivals, and even though these two have faced each other inside the octagon, the beef between them is nowhere near the end.
Everything started when Khabib cornered and slapped Conor's close friend Artem Lobov, this caused Conor to ambush Khabib and his teammates' bus and throw a dolly at it. Conor was later arrested for this incident, and these two were booked to face each other at the main event of UFC 229.
Conor lost that fight via submission, and Khabib went on to improve his record to 29-0 and retiring after his father's death. Even after so long these two never miss to take a jab at each other, and this time Conor has posted a photo of Khabib from that bus incident and wrote, "Bastrykin! Where is Khabib's "shit in his pants medal"? He need this for shit his pants 10 rows back."
"It was about mental toughness," Khabib Nurmagomedov weighs in on his victory against Conor McGregor at UFC 229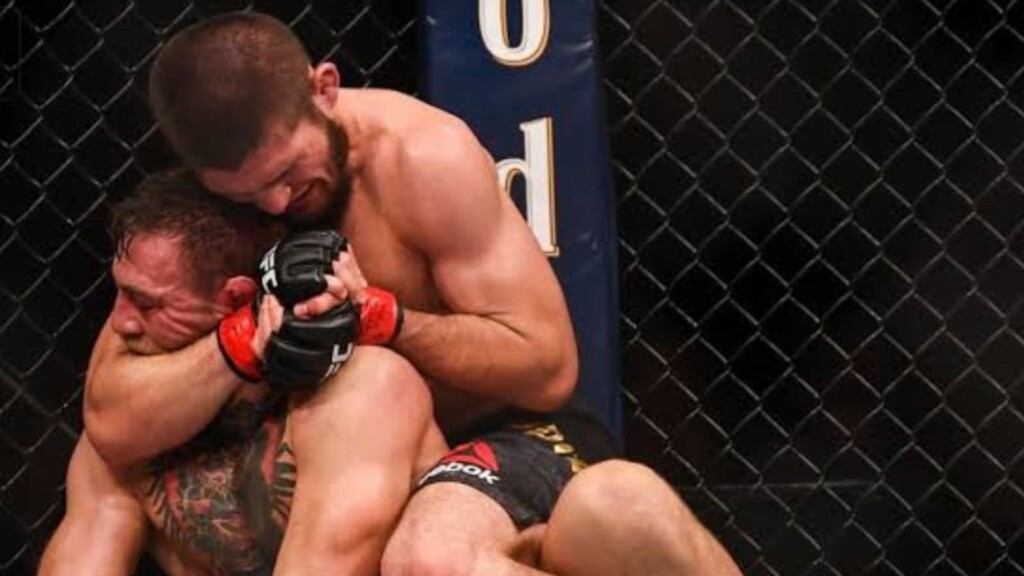 A lot of drama was involved in their fight at UFC 229, Khabib confronted Conor's teammate backstage and then Conor threw a dolly at Khabib's bus. Things were pretty wild but when the duo finally stepped inside the octagon, Khabib battered Conor and choked him out to get the victory.
Khabib recently talked to RT Sport where he talked about the key factor that helped him win that fight, in a post put forth by RT Sport News, Khabib stated, "Patience and fairness are the main keys to success. I could say he is bad this way, he is bad that way – but it would be wrong of me. As a competitor he is very good. And he hits really well. But in our fight I was on another level mentally. It was not about who hits harder. It was about mental toughness."
Also read – "They're guys better than him," Teddy Atlas on Conor McGregor's success after injury