Conor McGregor has been through ups and downs but his loss against Dustin Poirier at UFC 264 in his trilogy fight seemed to have affected the Irishman the most. The Notorious One went absolutely berserk on Twitter last night talking about the trilogy loss.
It is very clear that the former UFC two-division champion has still not accepted defeat from his fight against Poirier at UFC 264. Conor McGregor lost to Poirier via TKO. The fight was stopped as Conor broke his leg at the end of the first round which led to the referee awarding a win to Poirier. Even prior to the devastating injury, many experts scored Poirier a 10-8 round against Conor. Fans and analysts believed it was a well-deserved victory for Dustin but McGregor believes things would've changed if the fighter had not broken his leg.
In an interactive session with his fans on Twitter, Conor went on to rant about his fight that led to his devastating injury. What started as the Irishman explaining how to defend a kimura ended up becoming Conor explaining how he didn't lose the fight against Poirier.
After a couple of McGregor fans added fuel to the burning flame, they managed to successfully rile up their favorite MMA fighter. Conor went on to post a video of the fight from the stands and tried explaining how he was winning the fight prior to the injury. "Good angle. Can see the leg was broke before I even stood up. It was broke before the guillotine even. It's why I went for it. 4 shots to zero here in this clip to close the fight before the injury. This fight was going my way 100%. But big congrats lads hahaha ye right. Rats," wrote Conor.
Conor McGregor argues with fans online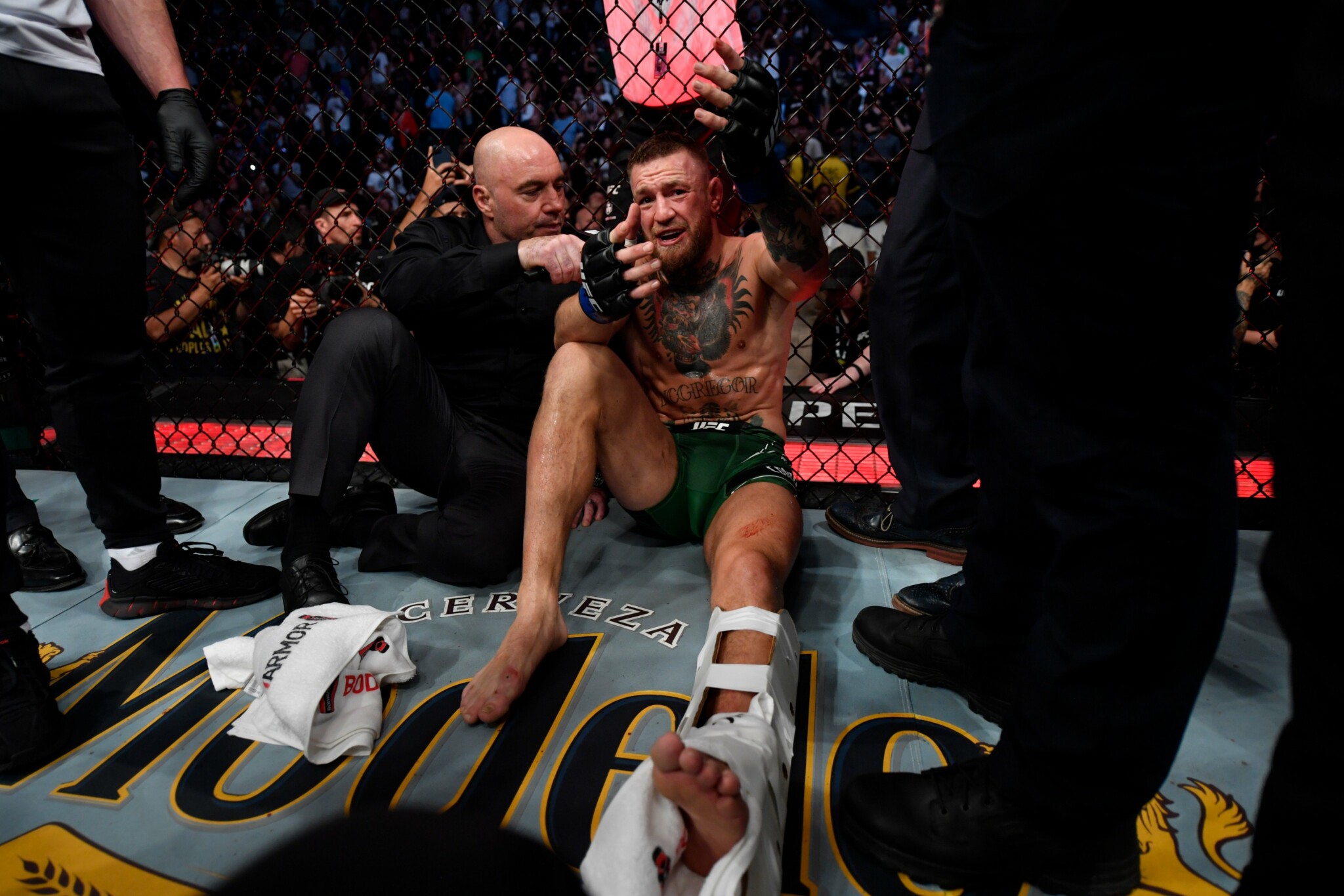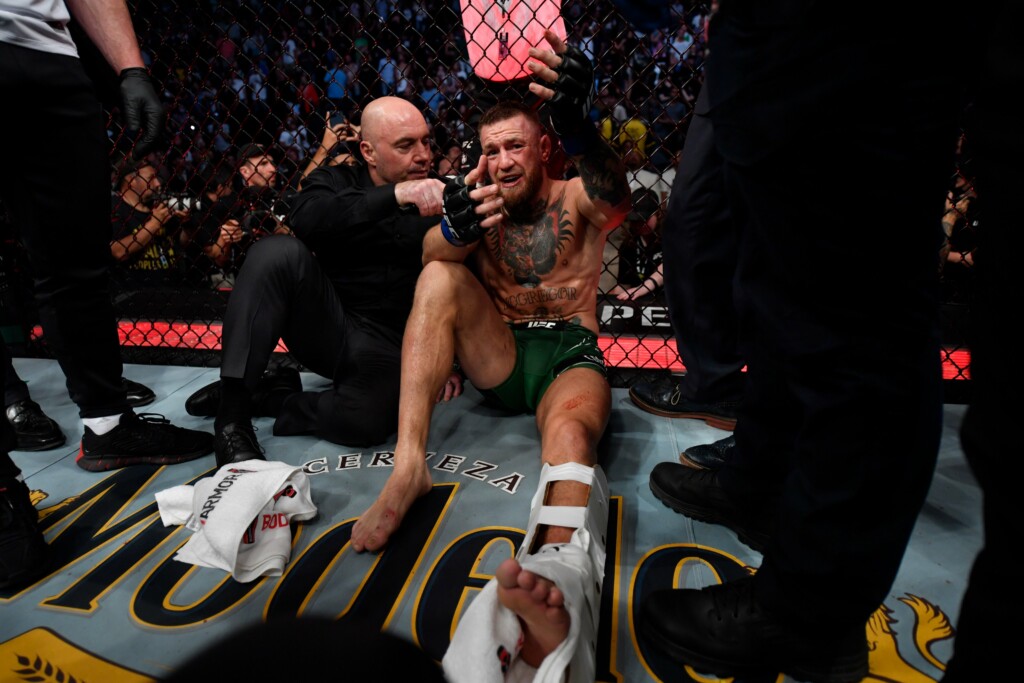 A fan went on to say McGregor needs to own up to his defeat and get over the loss. But that just doesn't sit well with the UFC superstar. "You just a blind hater bro I'm sorry. God bless ya," wrote McGregor in response to a fan's criticism.
What do you make of Conor's recent behavior online and him being stuck on that fight against Dustin Poirier at UFC 264? Who should be his next opponent?
Also read: "Might be the first death in MMA," Dana White talks about an Amanda Nunes and Kayla Harrison fight