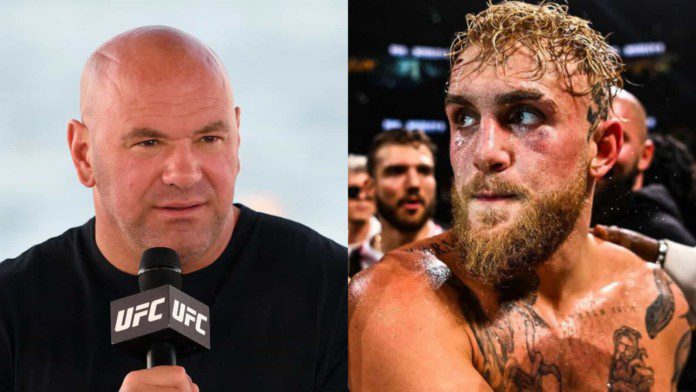 The beef between UFC President Dana White and YouTube boxer Jake Paul has just leveled up. The UFC boss has responded to Jake's accusations with a rant of his own.
If Jake Paul wasn't a menace to the UFC before, the fighter managed to up his level by knocking out the former welterweight champion Tyron Woodley once again in a rematch in December 2021. Jake is a 5-0 professional boxer that has now beaten two MMA champions, one YouTuber, and a retired NBA player. The Youtuber has also been at the forefront of the UFC fighter's pay issue poking the patience of Dana White.
There was only so much that the UFC boss could take. When Paul posted a call-out on Twitter claiming to retire from boxing if he could fight Jorge Masvidal in a one-fight deal in the UFC and also attached conditions that demanded Dana to increase minimum fighter's pay and also health benefits for his fighters, the UFC president had enough and posted a video of his own on social media.
"Nobody on Earth thinks that you really wrote that," Dana White in his Jake Paul rant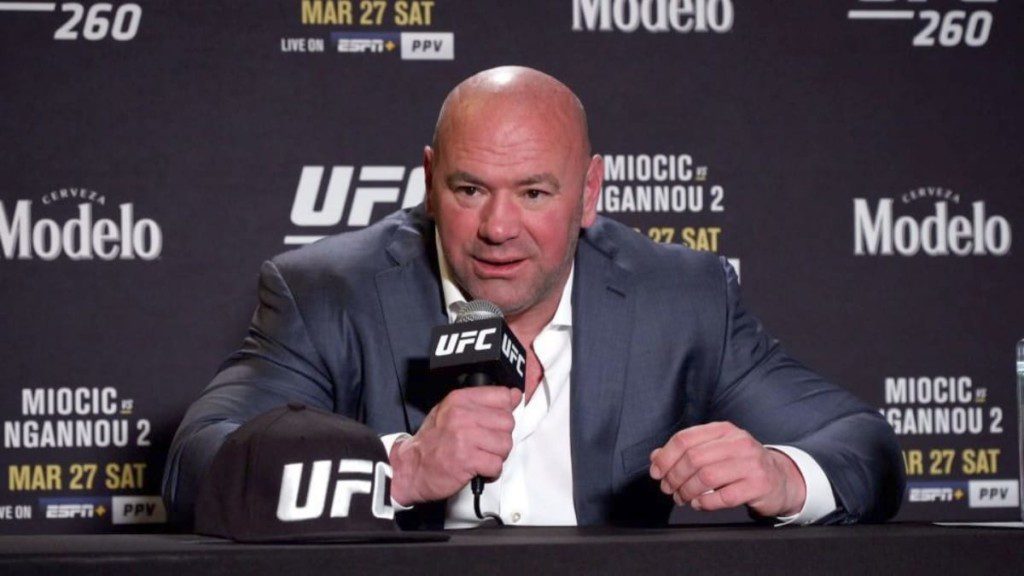 "You never responded to the challenge. You publicly stated that I use cocaine. I do not! So I told you, you could randomly test me for the next 10 years. I believe that you're a cheater and I believe that you use steroids. So I want to randomly steroid test you for the next two years," said Dana responding to Jake's call out. "And that thing you came out with today, nobody on Earth thinks that you really wrote that. You're too stupid. And for those of you that don't know, if you've watched his fights, the guy standing in the middle with warlock nose and the big wart on his face, that's his manager."
Jake has joined hands with Dana's former accountant and is now looking to change the fight business. White has openly challenged the Youtuber to knock himself out and start his own gig and try treating fighters better than the UFC. Dana also exposes Jake for not being a pay-per-view star and hence he calls out all the massive stars from the MMA promotion. Watch Dana's entire rant video below:
"You're tanking. You can't sell pay-per-views. You're calling out Jorge Masvidal because he's a PPV superstar. Nate Diaz, Conor McGregor, Mike Tyson, these guys are all superstars. You're not. You can't sell pay-per-views. So you do whatever the hell you want to do. I'm ready to roll. I don't use cocaine. Do you use steroids? Let's do this Jake," ended Dana on his long Jake Paul rant.
Also read "Will retire from boxing to fight Jorge Masvidal in the UFC," says Jake Paul but- he has some conditions for President Dana White