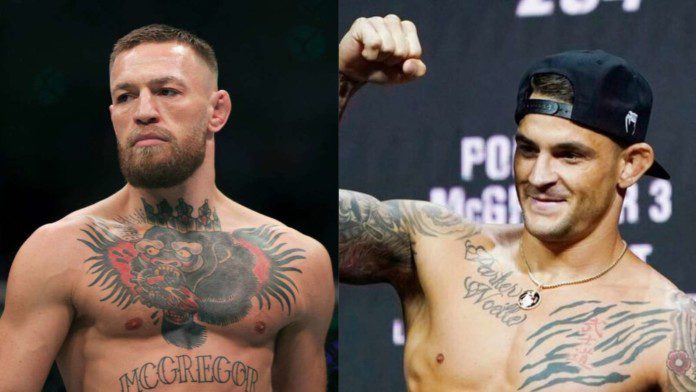 Dustin Poirier will be fighting against Charles Oliveira in the upcoming UFC 269 and apparently, is still looking for more. His bloodlust has now become so much that he is looking to destroy some ex-rivals too. He will remain unbeaten this year if he wins the lightweight division title from Charles Oliveira. The streak started with him defeating Conor McGregor. To say that the match was legendary is an understatement.
Dustin Poirier is an American MMA fighter who joined the UFC in 2010 when World Extreme Cagefighting merged with the Ultimate Fighting Championship. He made his debut by fighting Josh Grispi and winning his debut match via TKO. Poirier first faced McGregor back in 2014
He was defeated by TKO and it was the first time that Poirier was stopped by strikes. When asked about the fight in a post-match interview, Poirier said, "I always saw it as a plus but the Conor McGregor fight was the turning point. I remember I was backstage getting ready to walk out and I saw him and he threw this smile and pointed at me. I don't know why but it really got to me, man. It really messed with my head."
The next time both the fighters crossed paths was in January of 2021 when Poirier challenged McGregor for a rematch and won the match via TKO. McGregor was defeated by a knockout for the first time. They again faced each other in July 2021 when Poirier again won the match via technical knockout as McGregor suffered from a broken tibia and couldn't fight.
Dustin Poirier says that he is ready to face Conor McGregor again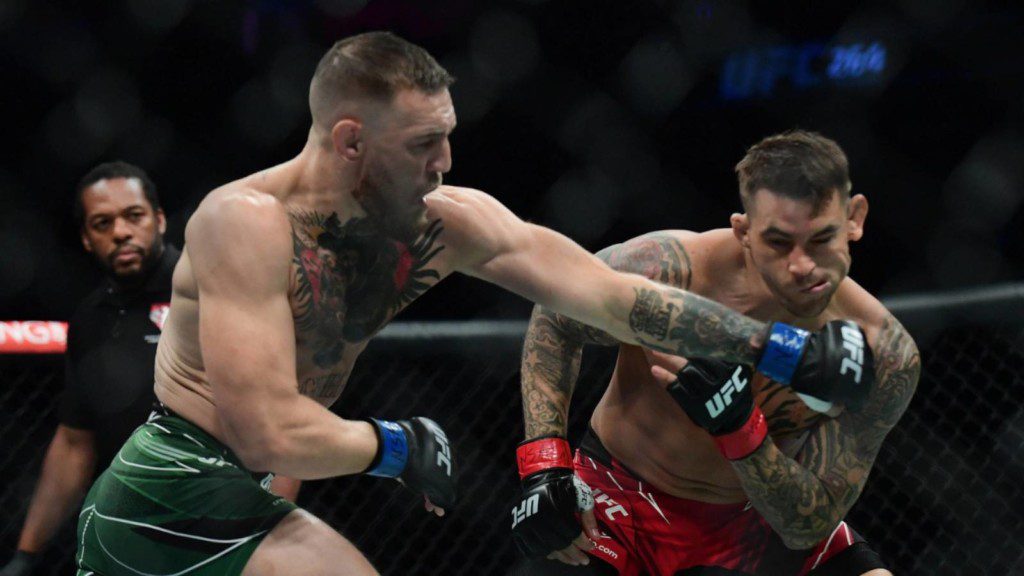 In a questionnaire, Poirier was asked if there was a chance of Poirier vs McGregor 4, to which he said, "When I return as the champion of the lightweight division, I have made a list of people who I want to fight. If they are willing and able, then we can go ahead."
He also added, "I don't think, no, the chapter will never be closed." when asked if he thinks McGregor will call him out once the UFC 269 event gets over.
Watch the entire questionnaire with Dustin Poirier in this video-
Also read- UFC 266 Twitter reactions: Conor McGregor, Dustin Poirier, Jorge Masvidal, and other stars co crazy over Alexander Volkanovski vs Brian Ortega fight