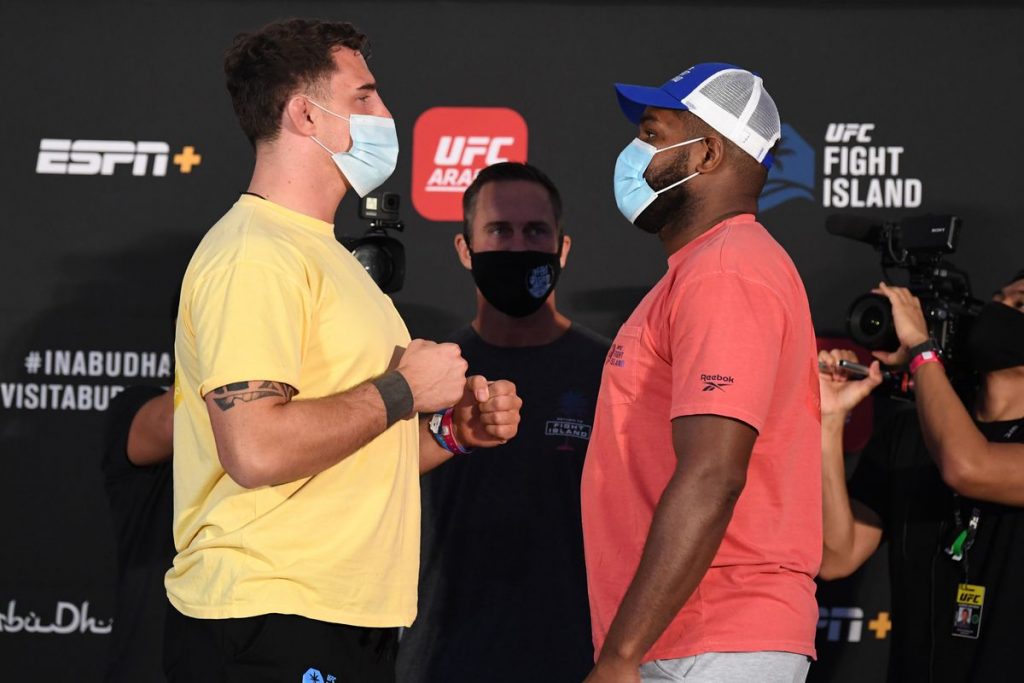 In the 2nd fight of the main card, the heavyweights Tom Aspinall and Alan Baudot makes way to the Octagon. Aspinall was having a professional record of 8-2 before this fight and Alan was having a professional record of 8-1. The fight started in good old fashion by touching the gloves, both of them started the very first round.
Baudot tries to score the first points in the match by a spinning back fist, but Tom was quick enough to dodge it and he misses. Baudot tries to attack again he connects with a kick to the gut of Alan which is followed by a hard punch. Aspinall doesn't mind it and keep moving forward.
The two fighters separated and Aspinall quickly moves in once again. Baudot tries to hit him with a back elbow followed by another one. Aspinall shoots for a takedown and he succeeds in getting it and then his wrath falls on Baudot he wasn't able to defend many of them and it was just a matter of time before the referee stops the fight.
Exceptional ground and pound by Tom Aspinall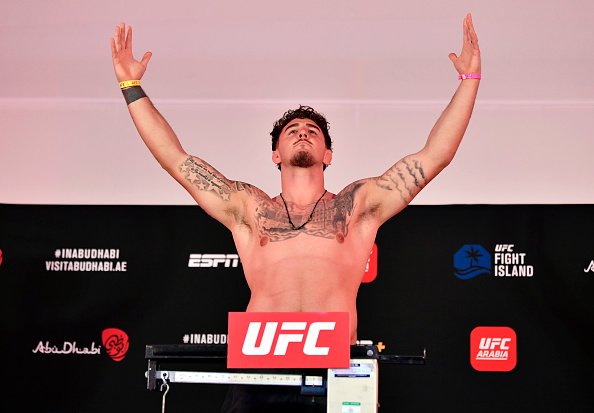 As soon as Aspinall gained control over Baudot after the takedown he postures up and rains down punches on poor Baudot. Although, Baudot do tries to cover up but the ref gave him a warning. After that, it was just a matter of time before the ref has to stop the fight as Baudot couldn't take out these hammer fists.
It was just 1:35 of the first round and Tom Aspinall absolutely dominated Alan Baudot. He seems impressive in the very first round but Aspinall's game was far beyond his reach today. Aspinall presented a spectacular show for the fans today at the Octagon and add one more win in his record column. This was Aspinall's consecutive 1st round finish in his 2nd match.
Also Read: Darren Till is ready to give The Borz "a go at the big boys"