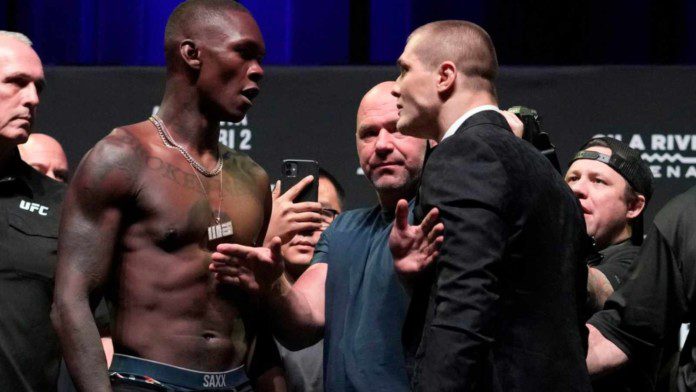 Middleweight title contender Marvin Vettori is not happy about how his title fight against Israel Adesanya went about. The Italian Dream slams his rival for his mentality inside the octagon.
Marvin Vettori got his shot at the middleweight title at UFC 263 against his bitter rival Israel Adesanya. Adesanya has been undefeated in the middleweight division. He has only one career loss in his MMA career against Jan Blachowicz in an ambitious shot at the light heavyweight title. Despite all his success, Vettori doesn't respect "The Last Stylebender".
In a recent interview with ESNEWS, the Italian fighter slammed the champion for his style of fighting. According to Vettori, Israel does not have an elite mentality. Adesanya walks into the octagon to just score points and get into a scrap. His last meeting against Adesanya was not very engaging given Adesanya comfortably won the fight via unanimous decision.
"The way Adesanya fights, he fights like a b*tch. He fought me like a b*tch, he fought Romero like a b*tch," said Marvin talking to ESNEWS. Adesanya has 10 wins in his UFC career and 6 of them have come via decision. Vettori also strongly believes that his fight against Izzy at UFC 263 was scored incorrectly by the judges.
Related Articles "I wanna feel if you can really box"- Marvin Vettori calls upon Jake Paul for a sparring session, willing to match any bet
"He set the blueprint to beat him," Robert Whittaker credits former champion for gameplan in Israel Adesanya rematch ahead of UFC 271
Marvin Vettori says Israel Adesanya will never be the pound-for-pound king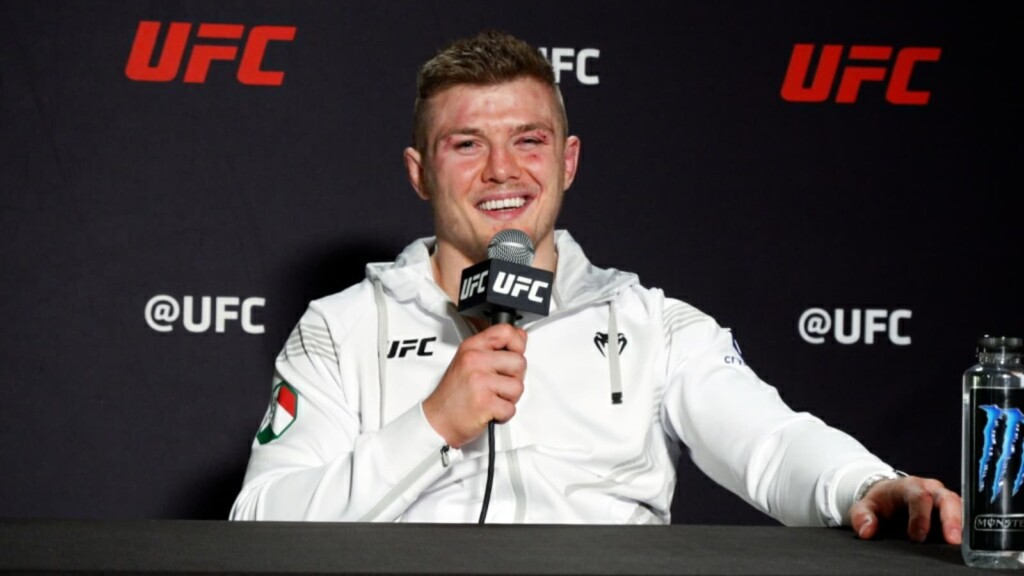 "When he knows he can't really hurt a guy, he'll run, he'll score. He's like 'You got a beat me to become a champion.' He's not like 'I am the champion and I am going to f**k you up,'" said Marvin on Israel's mentality and believes this is why he won't be the best of the best. "He can't be the pound-for-pound best. P4P best you're f**king with a champion, I am going to f**k you up."
Marvin has fought Izzy twice now and has lost both times. Both times, Adesanya has managed to get the better of the Italian by points. Vettori would love to aim for a trilogy against the middleweight king if he remains the champion after his title defense against Robert Whittaker at UFC 271.
Meanwhile, Marvin has come back from his loss against Israel in the title fight with a spectacular win against former title contender Paulo Costa. Vettori is currently ranked #2 in the middleweight division and is now looking to fight a top contender. Do you think Marvin will have another shot at the title?
Also read Watch: Khabib Nurmagomedov smokes Ali Abdelaziz in a foot-race