The heavyweight champion Francis Ngannou already knows how his fight against Ciryl Gane will play out at UFC 270.
UFC 270 hosts one of the biggest heavyweight fights of all time. The reigning heavyweight champion Francis Ngannou will be fighting against his former teammate and now interim champion Ciryl Gane in the main event. Francis's heavyweight belt and his UFC career are in line for this fight but "The Predator" is calm and cool about how he thinks this fight will end.
The fight is set to take place at the Honda Center in Anaheim, California on January 22. The first-ever PPV event of 2022 is without doubt a blockbuster. Ngannou is a known knockout specialist while Gane is known for his swiftness being a heavyweight. Francis is confident that he will get the finish on 22nd as he gives his prediction.
"He has very good skill, basically as a heavyweight, he is very light on his feet, which is very impressive. I know that since I trained with him. But once again this is a fighting business and not karate sh*t. This is about fighting and how to knock somebody or take somebody out," said Francis on Ciryl's game
"He's not as tough as Stipe," Francis Ngannou on Ciryl Gane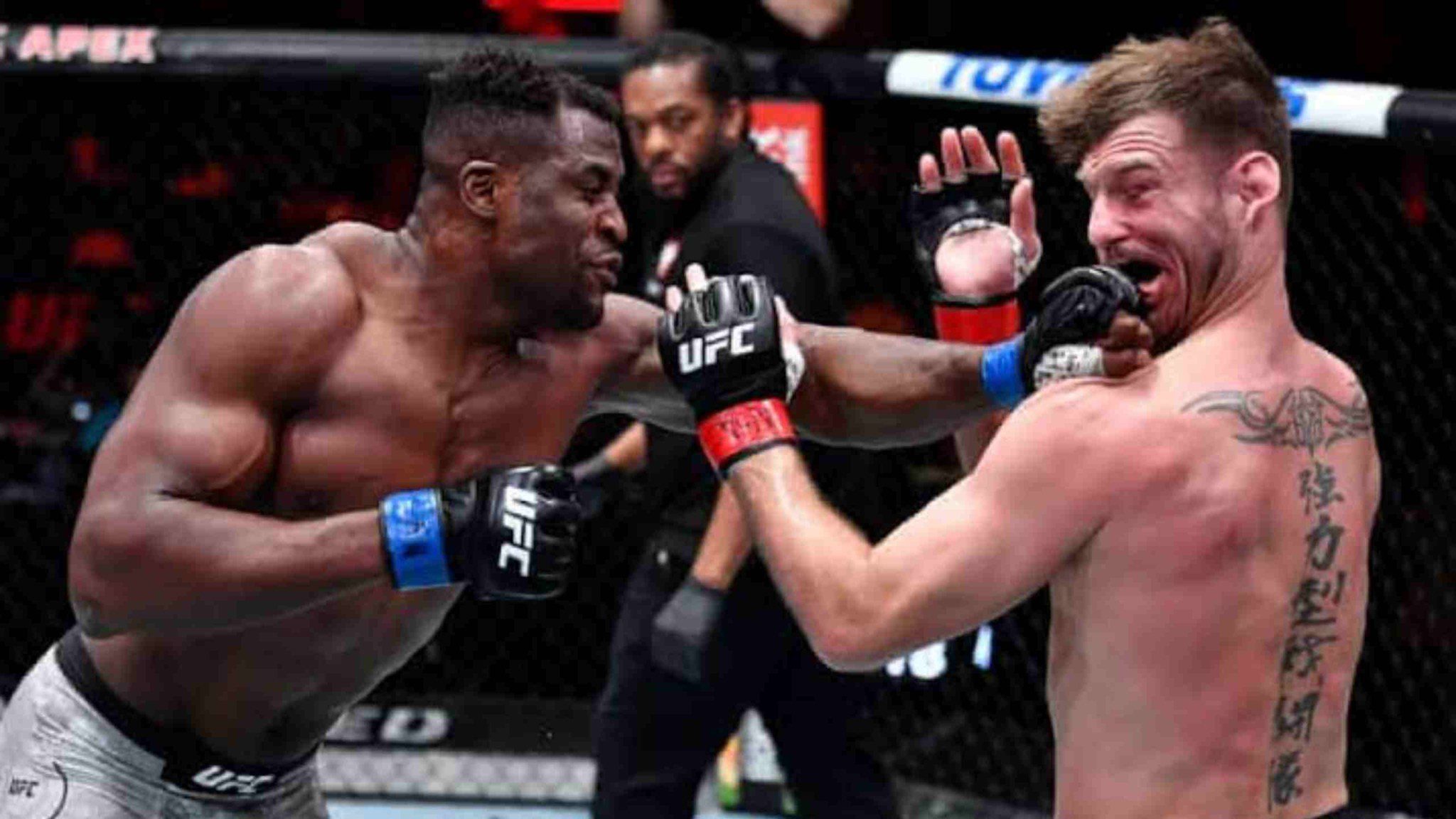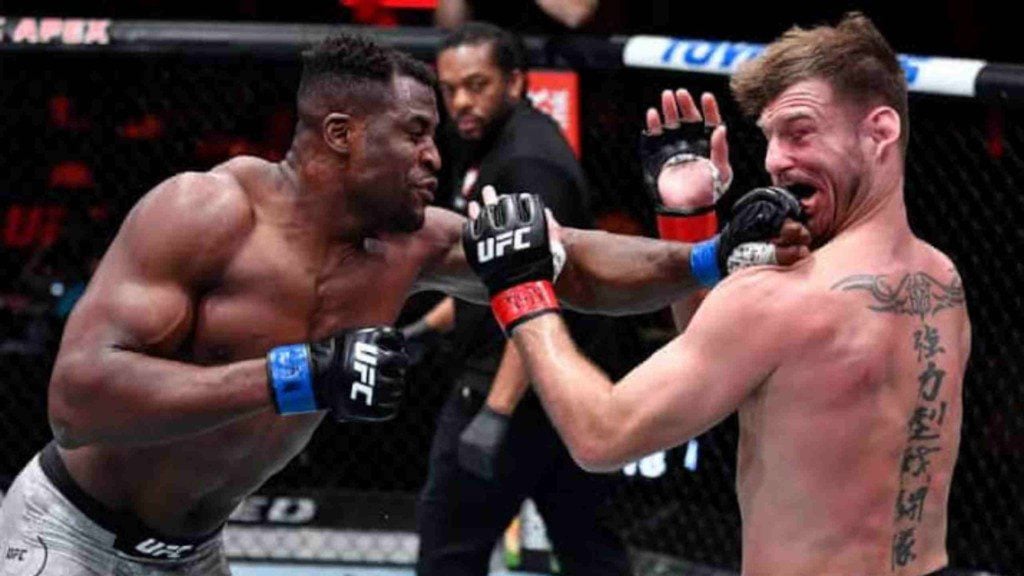 "I will definitely look for a knockout. But since I fought Stipe the first time, I was looking for a KO and it didn't go well. And then I went back did my thing usually and the knockout came back. It seems like I made for knockouts even without searching for it," said Francis on his game plan.
"I will not be searching the knockout but I don't see how we will end this fight without me knocking him out maybe under two rounds. Because he is not as tough as Stipe, I know the guy pretty good. He can't punch as hard as Stipe. I don't think there will be many chances [for Ciryl Gane] to get out of there."
Ciryl Gane is undefeated as a fighter and has climbed to the top of the mountain in a very short time in the UFC. He has a record of 10-0-0 in his career and is coming off a TKO win against Derrick Lewis at UFC 265 to win him the interim heavyweight belt. Who do you think wins this fight?
Also read "It's all about this," Francis Ngannou reveals shocking details of current UFC contract, prioritizes boxing clause for future deals in 2022