UFC 270 is right around the corner with all eyes on the main event with two of the top heavyweight contenders going head-on to fight for the title. Current champion Francis Ngannou will be taking on former gym partner and interim champion Ciryl Gane at the Honda Center, California in what is expected to be an epic fight.
But lately, Ngannou has been distracted by various other issues such as his contract renewal with his current one expiring on Jan 22nd and there have been talks going around that the French – Cameroonian is looking to add a clause stating that he will be allowed to take up boxing bouts.
These rumors were all but confirmed before he sat for an interview with DAZN Boxing. When asked if the UFC doesn't include a clause stating that Ngannou is allowed to take up fights outside of MMA particularly boxing bouts, would it stop him from resigning to which he replied, "Yes! That's yeah – because at this – I'm 35 years old bro. It's not like I have a lifetime ahead of me. You know uh, I'm very uh aware of my age and the stage of my career and if I really want to do this, I think it's the time to do it. But I don't see why that shouldn't be uh, possible for them as well."
'The Predator' has all but confirmed that he wouldn't fight in the UFC any longer after his title defense against Ciryl Gane until and unless the UFC increases his pay and adds the boxing clause.
Francis Ngannou names heavyweight fighters who he thinks could prove a challenge for him in boxing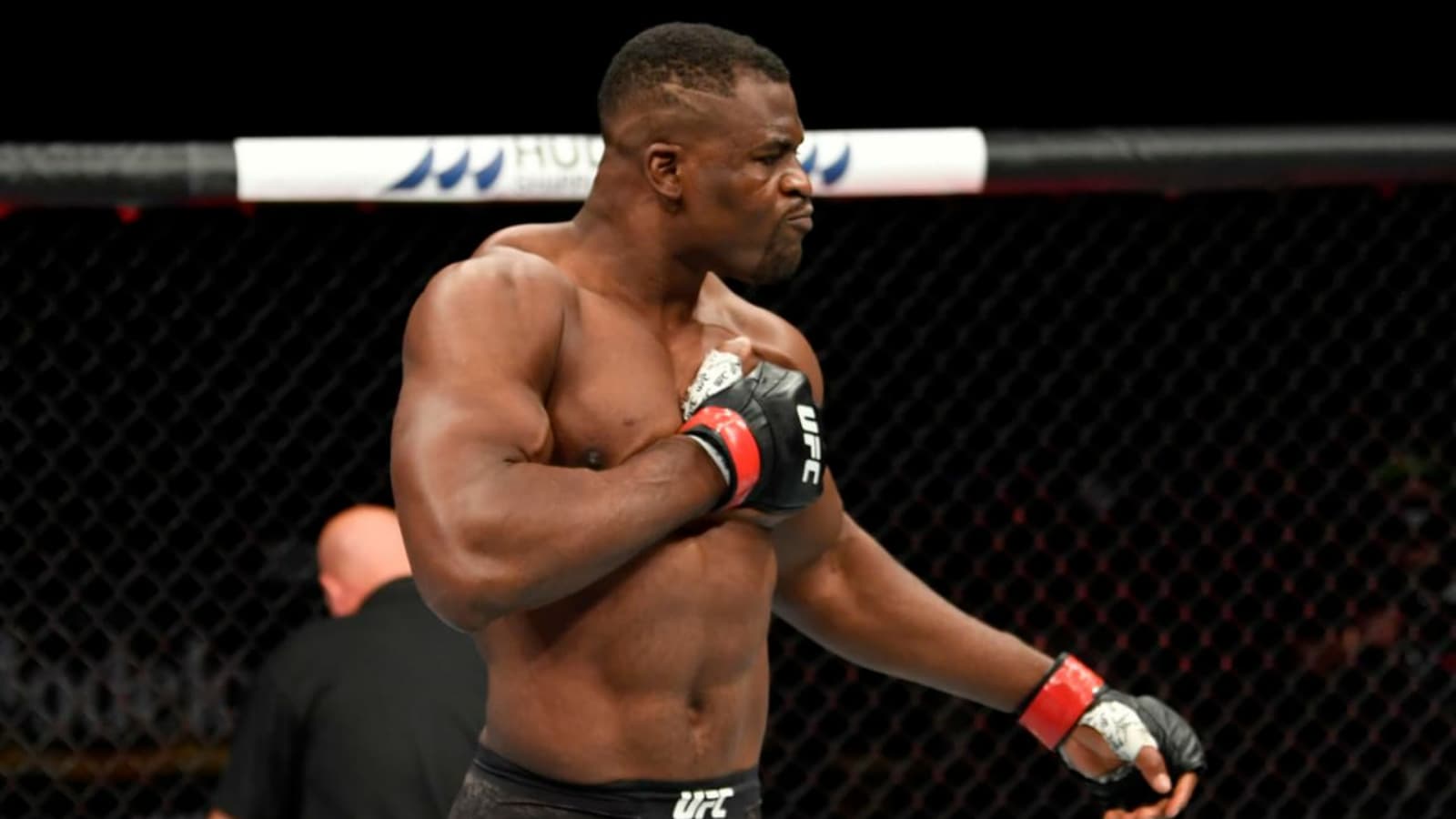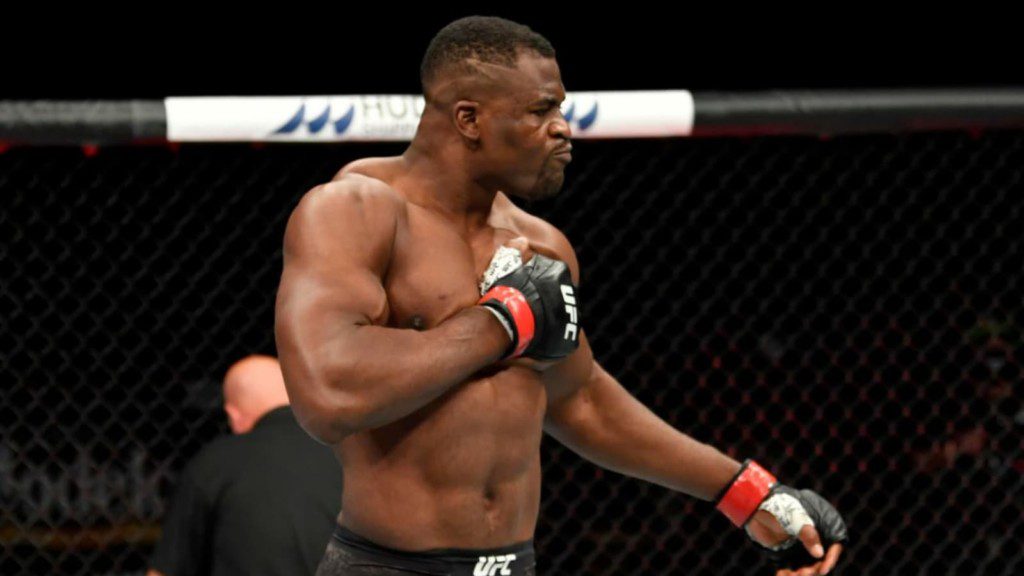 Francis Ngannou has made it known that he wants to set up a mega-fight with Tyson Fury and whether it becomes as big a fight as Conor McGregor and Floyd Mayweather, it sure has got fight fans all around the world at the edge of their seats.
In an interview with DAZN Boxing, he was asked about who he thinks is the best heavyweight boxer other than 'The Gypsy King' to which he replied, "Well it's – it's quite obvious like when you say uh when you say heavyweight boxing, everybody will say, Tyson Fury, Anthony Joshua, Deontay Wilder, although um it's safe to say uh, Andy Ruiz and Usyk you know who wasn't known before but what he showed is clearly up there so uh, you know there are some big names out there."
He said there was no easy fight as they had more experience in boxing though what all of them have in common is striking, he would need to take them all seriously and keep his head down and train well if he was to ever face any of them.
Ngannou however said that his focus is completely on UFC 270 and would look to take Gane's head off.
Also Read: "I'm made for knockouts," Francis Ngannou predicts his fight against Ciryl Gane at UFC 270