Jake Paul once again demands UFC President Dana White to respond to the fighter's low pay and poor health benefits.
On New Year's day, YouTube sensation and boxer Jake Paul decided to call out UFC President Dana White accusing of him not treating his fighters well. There has been a huge rise of voices about the low fighter's pay against the MMA promotion. Despite all the backlash, Dana has managed to keep things flowing.
However, Jake is not looking to rest until he gets a clear answer from White about better fighter's pay and long-term health benefits plan for retired fighters. Jake posted a tweet that said he would retire from boxing and fight Jorge Masvidal in UFC if Dana did agree to his conditions. "Happy new year @danawhite. Here is a real challenge for you… I will immediately retire from boxing and fight Jorge Masvidal in the UFC if you agree to," wrote Paul listing down his conditions.
The UFC boss was not having any of this and replied with a rant video of his own accusing the boxer of steroid abuse. Fans and many other UFC fighters pointed out that Jake made great points about health care and fighter's pay which Dana did not respond to.
"I'm not gonna stop," Jake Paul on voicing out for fighter's pay issue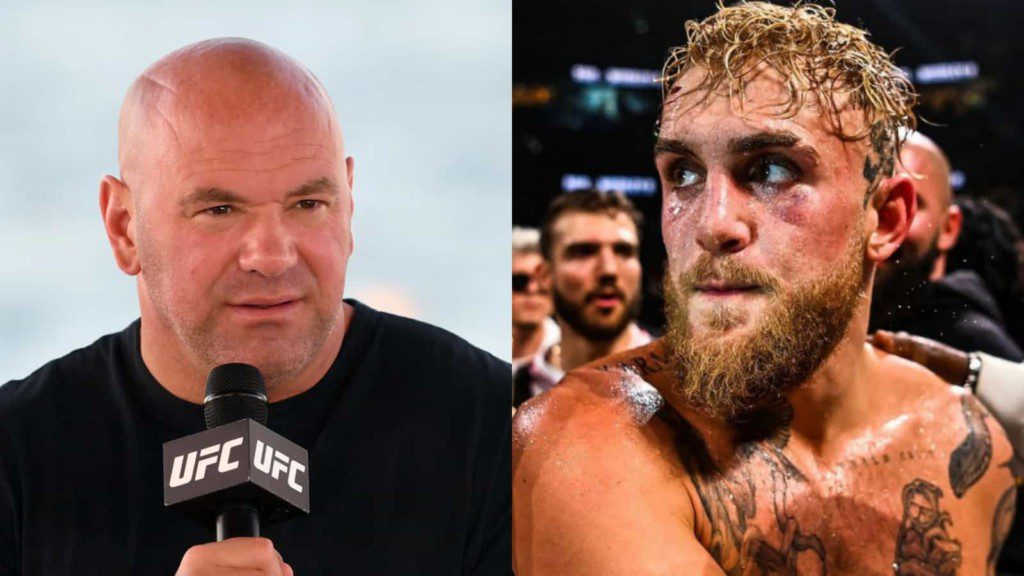 In response to Dana's rant video, Jake posted two videos addressing all the issues that the UFC boss made in his rant. "You are one of the most selfish capitalistic motherf**kers that I've ever seen. Everybody else needs you, Dana. I'm the only person that doesn't need you," said Jake in his video.
"All these people, all these fighters, they can't say shit cause you'll just bench them. You met your maker. I'm not gonna stop. Welcome to the show ladies and gentlemen.The bottom line is you won't add healthcare for your fighters because you don't give a f**k about them. And you're too much of a greedy b*tch to pay your minimum fighter more than $12,000….stop avoiding my points," said Jake.
Also read "I want to steroid test every one of your fighters," Jake Paul fires back at Dana White's steroid accusations, takes it as a compliment