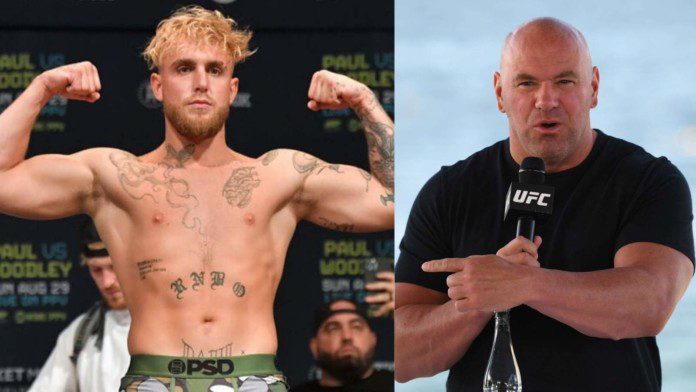 The feud between Jake Paul and Dana White seems to be reaching new heights with both the fight promoters accusing one another on social media for taking drugs.
Jake Paul recently called out Dana for taking cocaine to which the UFC President replied, "He can randomly cocaine test me for the next ten years, if I can randomly steroid test him for the next two years."
Jake then responded to Dana's comments saying, "Steroid test me whenever the f** you want, it is two weeks after my fight and I'm a fat b*. I don't do steroids and I take it as a compliment because there's no other excuse for me knocking out all of your champions than 'this kid does steroids'."
He went on to say that if he was to be randomly steroid tested, which he was more than willing to, then Dana should allow him to randomly steroid test all fighters under UFC's payroll.
'The Problem Child' even said that he would retire from boxing and take on Jorge Masvidal inside the octagon if he could follow his demands.
"1) Increase min fighter pay per fight to $50K (it's $12K now)
2) Guarantee UFC fighters 50% of UFC annual revenues ($1bn in 2021)
3) Provide long term healthcare to all fighters (you previously said brain damage is part of the gig…imagine the NFL said that). There are many UFC alums who have publicly said they are suffering from brain damage.
You have 5 days to accept and to implement the above by March 31, 2022. Once implemented, I will retire from boxing, enter USADA and agree to a 1 fight deal with UFC to fight weak chin Jorge."
Jake Paul takes to Twitter to remind Dana 'He's got 4 days'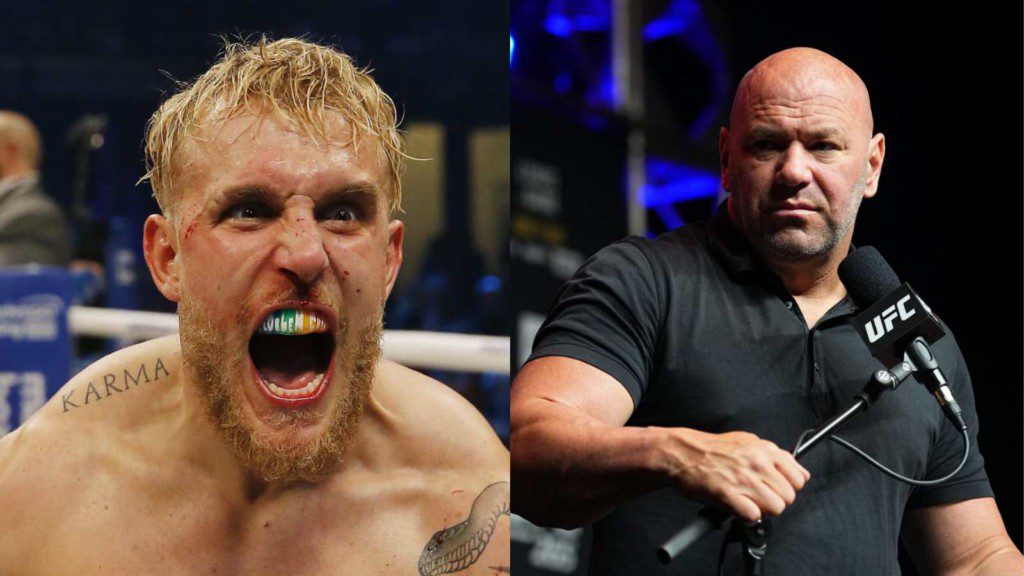 Jake Paul provided his demands to Dana White and said that if he was to implement them by March 31st, he would retire from boxing.
Dana however replied to Paul via video saying that he needs to stick to his business.
"That thing that you came out with today, nobody on earth thinks that you really wrote that. You're too stupid. And for those of you that don't know, if you've ever watched one of his fights and you see the staredown, the guy that's standing in the middle with the warlock nose and the big wart on his face, apparently that's his manager. That guy used to be an accountant for me and let's just say this: He no longer works for me, and I think he's a scumbag."
He went on to say,"But, if you two think that you can do it better than we do, we're doing the whole thing wrong and you're treating the fighters better than we do: Knock yourself out. Go start your own business. It's easy to do. Get the warlock on it. The warlock can get it started for you. What you and the warlock should be focused on is your business. You're tanking. You can't sell pay-per-views."
Jake being his usual self took to Twitter to remind Dana that time was ticking.
"4 days left on my offer Dana… waiting on you to accept and send USADA over."
Whether Dana goes through with the undefeated boxer or not, this feud surely is entertaining for the viewers.
Also Read: "Nobody wanted to see that fight"- Chael Sonnen reveals why Jake Paul vs. Tommy Fury was 'the wrong way to go'