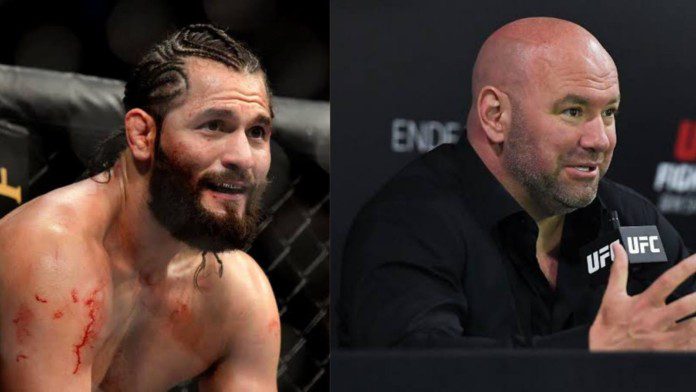 Jorge Masvidal jokingly thanked Dana White for finally acknowledging all his hard work throughout his UFC journey.
Dana White is going all out in the ongoing feud against YouTuber turned boxer Jake Paul. Both Paul and White aren't losing any chance to put shade on each other on the internet. It all started when Paul called out the UFC president for underpaying his fighters and not looking after their health. Paul remarked that White is making huge profits from pay-per-view events but UFC superstars are not getting what they deserve. The " Problem Child " then even encouraged fighters to leave UFC and join other promotions to make money.
Reacting to all these, White put out a video clip in his Instagram account where he challenged Paul for a steroid check. As the clip continued, White described that Paul is not capable of selling huge Pay-per-view events that's why he is calling out UFC superstars like Jorge Masvidal, Nate Diaz, and Conor McGregor. " You can't sell pay-per-views. You are calling out Jorge Masvidal, because he is a pay-per-view superstar," said White while appreciating the 'Gamebred'.
Jorge Masvidal welcomed Jake Paul to the UFC after he called him out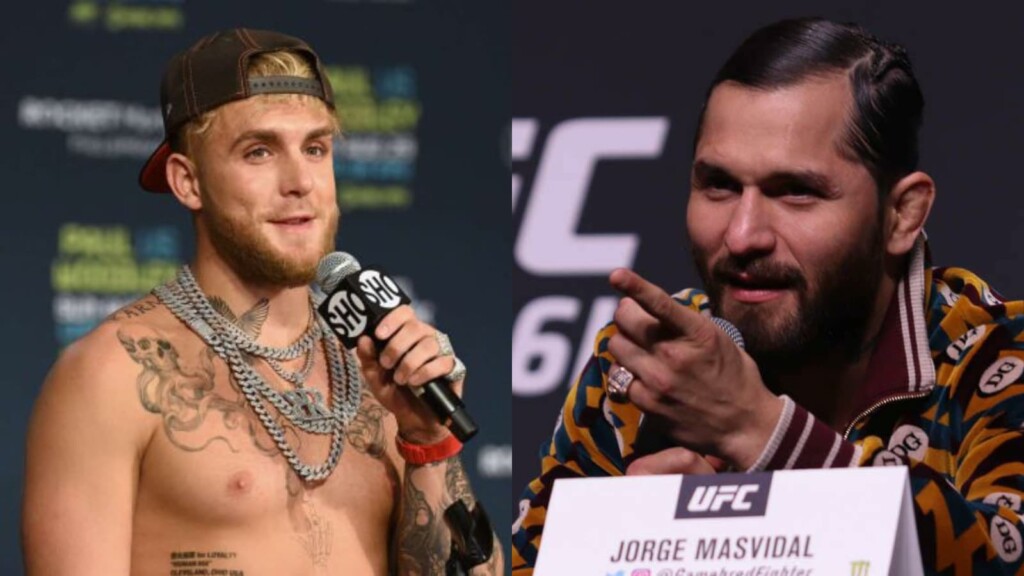 As the clip was out, Jorge Masvidal took this opportunity to respond to his boss' remarks about his career. The 37-year-old took to Twitter and shared the clip and captioned by thanking White to finally value the hard work that he put out all these years in the promotion. He also added the #supernecessary at the end. "Thank you to my employer for recognizing my hard work. Only took you 4 years," wrote Jorge Masvidal.
In his last fight against Tyron Woodley, Paul Knocked out his opponent in the sixth round. That victory was very crucial and it delivered a great message to Paul's haters in the boxing community. As soon as the fight ended, Paul called out Nate Diaz and Jorge Masvidal to leave the UFC and fight him to make a huge payday.
After the call out, Masvidal posted a video on his Instagram where he addressed Paul that he doesn't generate enough revenue. The fighter also took a shot at the boxer by saying he can't afford him or any other big names he had been calling out.
Also read – "One of the most selfish, capitalistic motherf***ers"- Jake Paul slams Dana White for lack of healthcare and low fighter pay