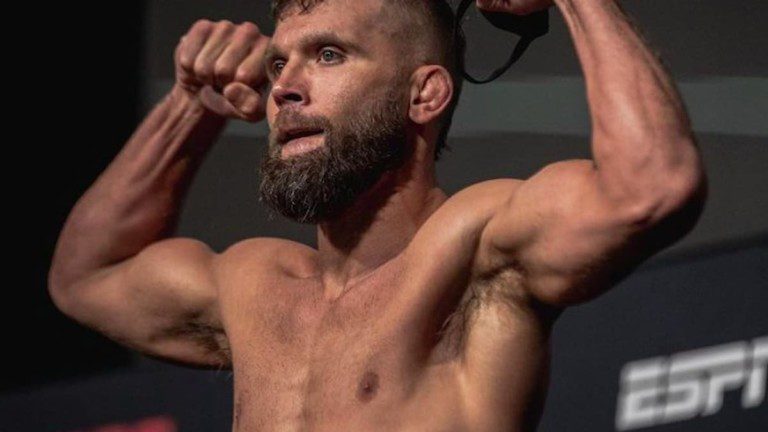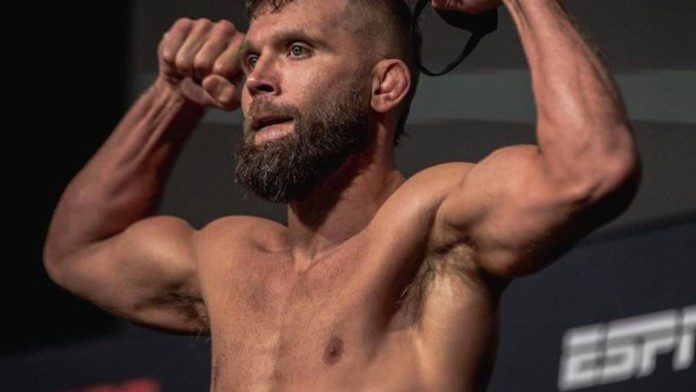 Jeremy Stephens, "LIL' HEATHEN", has decided not to re-sign with the UFC after his contract ended this past July.
Stephens has decided not to stay in the UFC, sources told MMA Fighting.
Stephens has fought in the UFC for roughly fifteen years and, during this period, he entered the octagon thirty-four times. Stephens' overall record in the UFC stands at 15-18-1 (W-L-NC) and his overall MMA record stands at 28-19-1.
Stephens made his UFC debut back in 2007.05.26 against the Din Thomas at just 21 years of age. Stephens has never backed down against anyone and has fighters like RDA, Anthony Pettis, Donald Cerrone, Charles Oliveira, Max Holloway, Jose Aldo, Frankie Edgar, and the list goes on and on.
Stephens has victory over multiple UFC champions at some stage of their career. He also finds himself in the top 5 of multiple UFC records, like most fights in the UFC and time inside the octagon, decision wins, knockdowns, fight of the night bonuses.
Stephens has not won a fight in his past 6 outings, he has 5 losses and 1 no contest before his last win that came against a fighter like Josh Emmett. His best days in the UFC may be past him or he after nearly 15 years wants to test the market outside UFC.
Related Article – "I'm primal in those moments," Jeremy Stephens does not regret shoving Drakkar Klose at UFC Vegas 24 weigh-ins
Jeremy Stephens' iconic press conference moment with Conor McGregor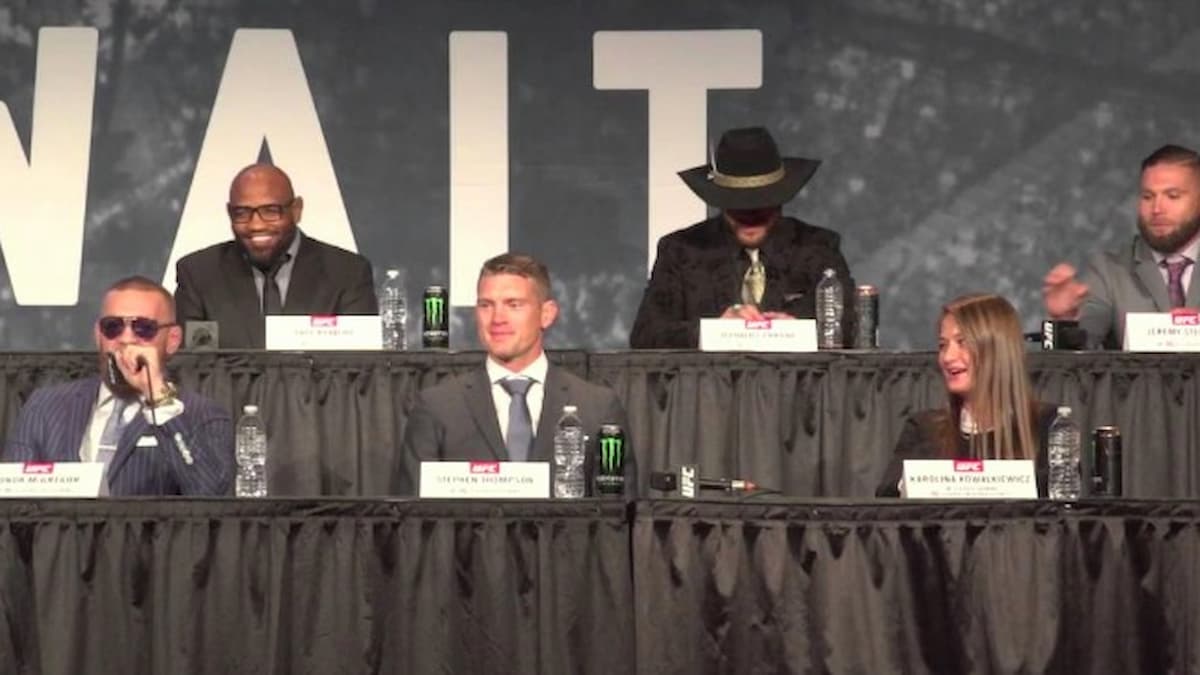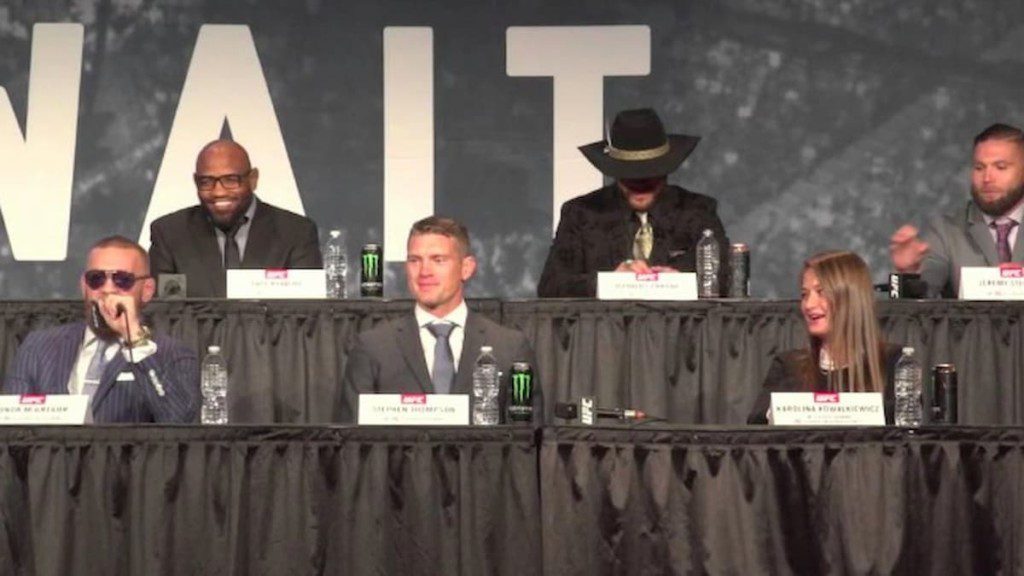 Jeremy Stephens has a weird history with Conor McGregor. However, it does not involve them fighting inside the octagon. In one of the most viewed press-conference moments in UFC history, when Stephens had abruptly interrupted the Irishman, the 'notorious' infamously said, "Who the fook is that guy?" This line from McGregor went viral and Stephens created a unique place in fans' hearts.
After his last fight, the "LIL' HEATHEN" had called out Conor McGregor. It was probably his last attempt to consider fighting inside the UFC and he probably knew it wouldn't work.
Though we never got to see this matchup, it would've been a fun one.
Stephens' career inside the UFC was very fun to watch. He never shied away from any fights and fought in multiple divisions. Despite his losses inside the octagon, his run in the UFC was legendary.
Also Read – "He ain't some racist dude"- Francis Ngannou's team responds to Dana White's belt and press conference snub