Joe Rogan is a massive fan of Mike Tyson. On multiple occasions, Rogan praised the former heavyweight boxing champion. Rogan has become one of the most influential voices worldwide with his podcast. The podcast remains the most popular entity on Spotify. In an episode of The Joe Rogan Experience, Rogan talked with Big Jay Oakerson of the Legion of Skanks about the marijuana consumption of Mike Tyson. Big Jay said that Tyson apparently smokes $40k worth of marijuana.
However, Joe Rogan refuted those claims. He said, "There's no way you could smoke $40k dollars of weed. Maybe like his whole crew! I want to see what it looks like in a room. He obviously, could have easily been joking and laughing while he said this. Sounds like something I would say. Some journalist should make an image of what $40k weed looks like. I think they were silly, I think they were joking around."
Rogan found it hard to believe that Tyson smoked that much worth of weed in a month. He also went logically as to how that could be possible. The former boxing champion advocates the use of marijuana. Mike Tyson also has a business of marijuana which he grows on his plot of land. Rogan also supports the consumption of marijuana and debates it with conservatives like Ben Shapiro and Steven Crowder.
Recently, Rogan commentated on the UFC 287 and 288 PPV opposite Daniel Cormier and Jon Anik. However, he remains questionable for the upcoming UFC 289 PPV in Canada. Rogan no longer travels internationally for commentary gigs. He stays back in the US to focus on his podcast. Rogan remains unlikely for UFC 289 but will likely return for UFC 290 in Las Vegas.
Related: Mike Tyson movies: How many times has legendary boxer acted?
Joe Rogan stunned by the revenue of Mike Tyson's marijuana business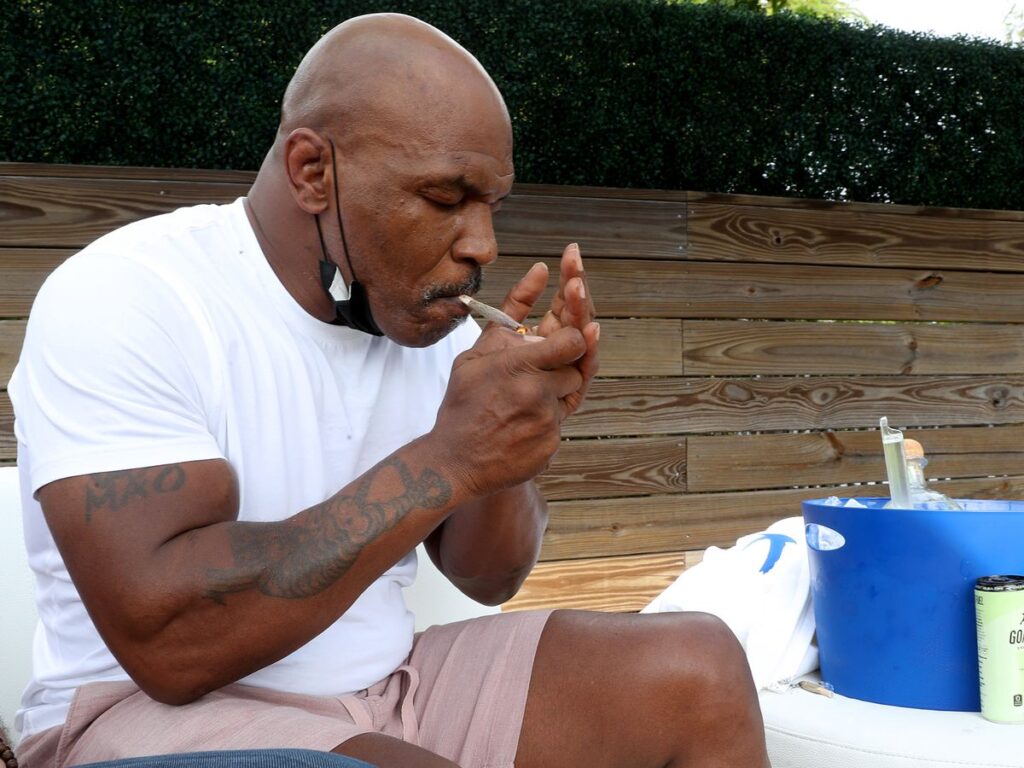 Mike Tyson has a marijuana business that he developed over the years. Tyson is known for consuming marijuana and requires a huge amount for his monthly consumption. He has spoken extensively about the impact of marijuana on his life. However, people like Joe Rogan were stunned by the amount of revenue from Tyson's marijuana business.
Daily Loud is a Twitter account that covers breaking news of sports and entertainment-related events. They reported that Tyson made enormous money from his marijuana business. The account wrote, "Mike Tyson makes over $500,000 a month from his marijuana business located at his 40-acre ranch in California. However, he smokes about $40,000 worth of his own weed every month."
This is a significant amount of money made from the marijuana business. In his retirement days, Tyson actively participated in combat sports discussions. He appeared at the Jake Paul vs. Tommy Fury bout and Ryan Garcia vs. Gervonta Davis boxing bouts.
In Case You Missed It!