The former heavyweight champion Mike Tyson is one of the most prominent figures in the sport. His brutal and explosive power alongside his intimidating aura was a nightmare for his opponents in the ring. 'Iron' also had a controversial past. From assault allegations to jail time, the fighter had been through it all. Throughout his career, Tyson had witnessed a lot of ups and downs. Currently, the fighter lives a peaceful lifestyle with his family in Las Vegas, Nevada.
Another aspect of Tyson's career was his movie appearances. Disregarding his ventures as a boxer, 'Iron' has acted in quite a few movies in the past. Acting alongside reputable actors such as Sylvester Stallone and Donnie Yan, the American fighter seems to have a passion for movies.
Let's dive into the memorable roles performed by 'Iron' Mike Tyson
Mike Tyson as Frank – IP Man 3
The 'IP Man' saga transcended from the Hong Kong film industry to an international caliber. Its revolutionizing style of portraying martial arts was a captivating factor for the audience. Fighting is not an out-of-the-norm move for the former heavyweight champion 'Iron' Mike Tyson. The 56-year-old starred in the third installment of the movie, 'IP Man 3'.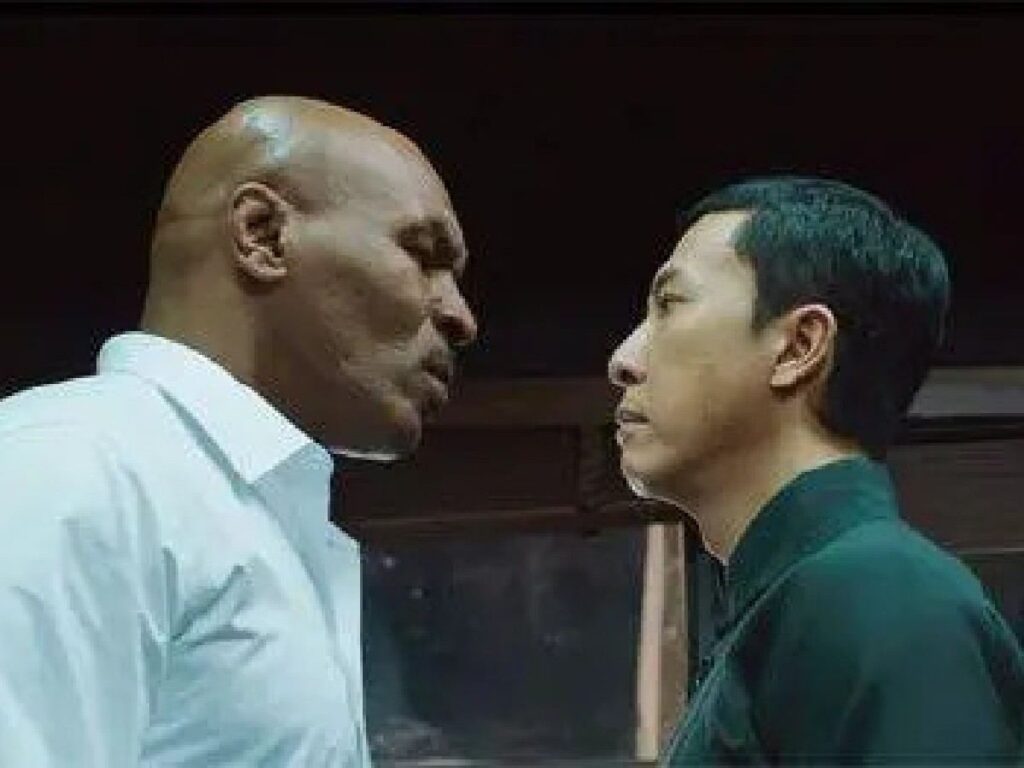 In the movie, Tyson played the character 'Frank'. His role as an American property developer who was a former boxer seemed to suit Tyson. 'Frank' was also said to associate with the Triads, a Chinese organized crime group. This role as a minor antagonist in one of the biggest movie franchises is one of Tyson's biggest movie ventures. The clash between him and legendary actor Donnie Yen was a treat for fans.
Mike Tyson as Rick – Pharaoh's War
An understated project, Pharaoh's War is an action-packed military-based movie. This Arabic movie was an unexpected venture for the American retired boxer. Tyson's most prominent role in his acting career is topped by the Middle Eastern action flick. The movie follows an ex-military man played by Mike Tyson to escape through the desert from being chased by evil mercenaries.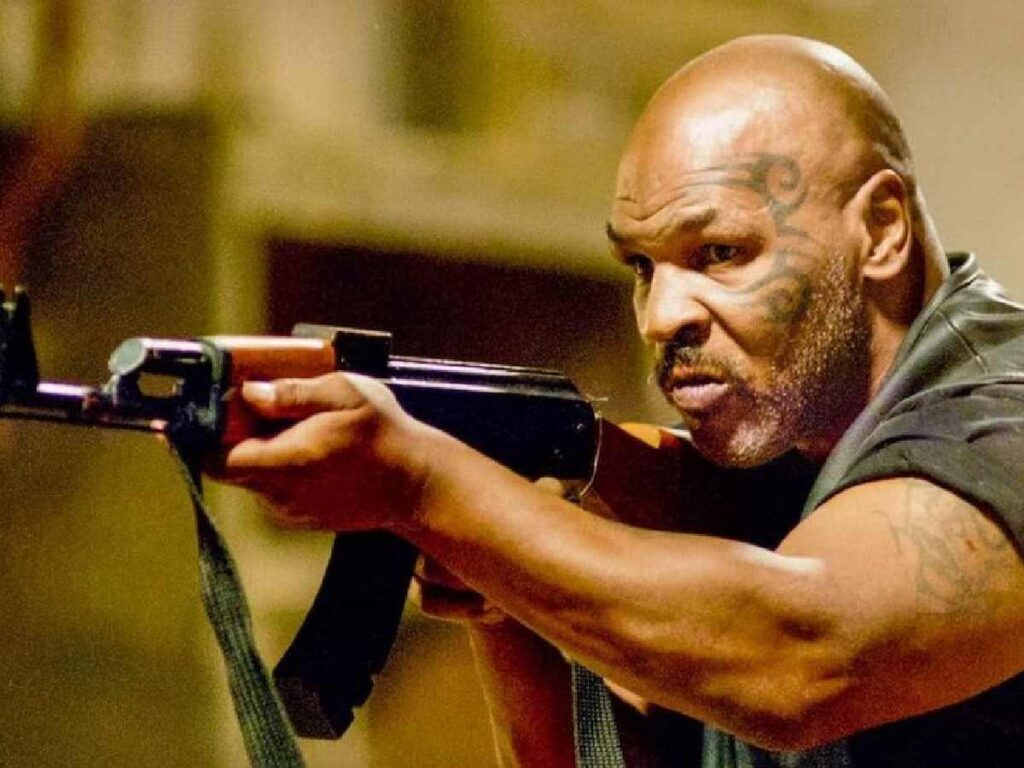 The leader of the mercenary is played by Hafþór Júlíus Björnsson, famously known as 'Mountain' in the popular series 'Game of Thrones.' Although this movie failed commercially, Tyson's role as an ex-military man seemed to suit him. This middle eastern movie was a huge step in acting for the former heavyweight champion, as it has a lot of challenges that he hadn't faced in his Hollywood acting career.
Mike Tyson as himself – The Hangover Series
'The Hangover' is said to be one of the best Hollywood comedy franchises. In the movie, 'Iron' played himself who was entangled with a group of bachelors and their troublesome situations. It was revealed that Tyson had declined the offer, but accepted it later on after finding it out it was being directed by Todd Phillips, one of Mike's favorite directors.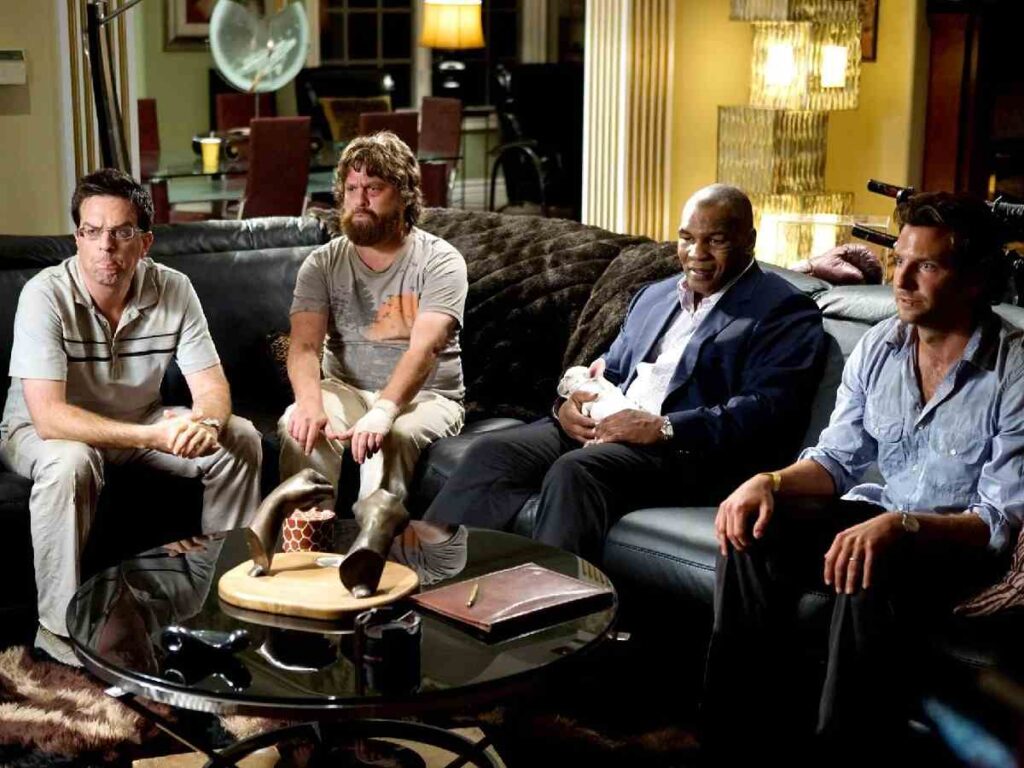 Unlike regular actors who would memorize their lines, it was reported that the former heavyweight champion was unaware of the role until the night before. The actors on set were surprised to witness the retired boxer playing the role flawlessly. However, Mike Tyson revealed that he had been 'coked up' while shooting the first 'Hangover 'movie.
Related: How much did Mike Tyson earn for hilarious cameos in Hangover movie?
Mike Tyson as himself – Rocky Balboa
The 'Rocky' series is said to be the most influential boxing movie series of all time. Starred by legendary actor Sylvester Stallone, 'Rocky' has been referenced everywhere by fans. In the 2006 installment of the movie, Mike Tyson played a cameo role as himself. In the fight against Mason Dixon played by fellow professional boxer Antonio Tarver, Tyson's role of yelling at him from ringside surprised fans.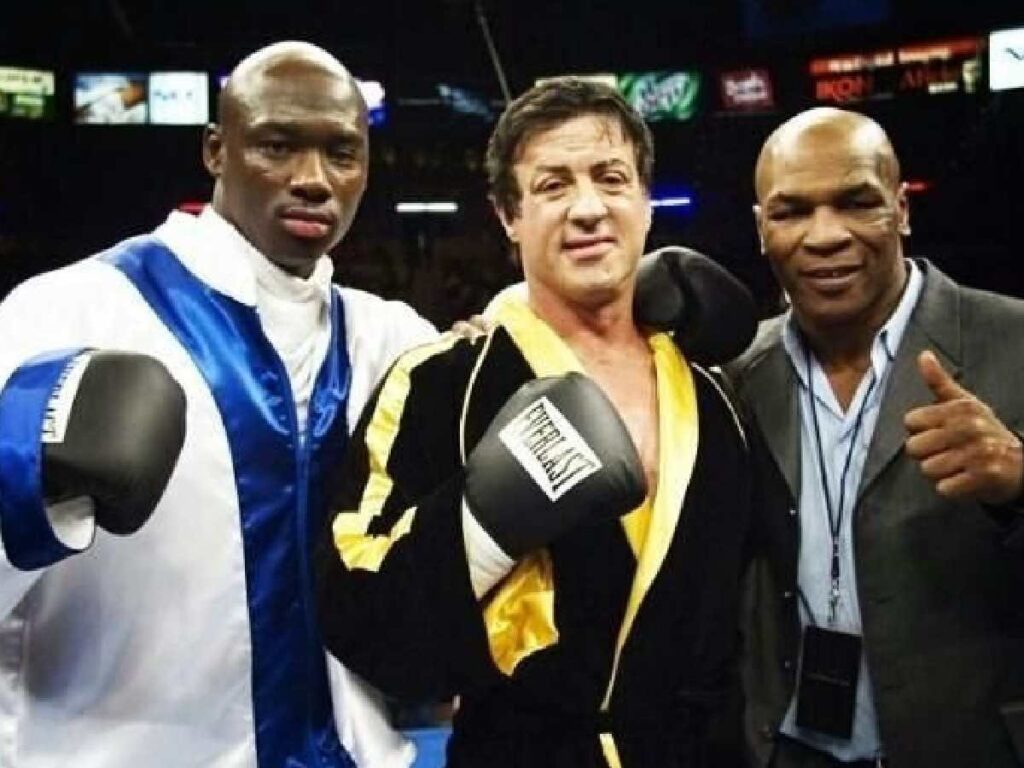 It was reported that Mike Tyson wanted to play the role of Mason Dixon. However, Sylvester Stallone rejected the offer as he was too afraid of the former heavyweight champion. He felt as if he could get seriously injured facing off against 'Iron.' Although he failed to get the role he wanted, Tyson was ultimately given a small but prominent role in the famous movie series.
Mike Tyson as Mark Anderson – Liger
South Indian action film 'Liger' made headlines due to the presence of Mike Tyson. It is about an MMA fighter who travels the road to success wanting to be like a fictional MMA legend, Mark Anderson, played by Tyson. The role of a veteran combat sports fighter seemed to suit the former heavyweight champion well.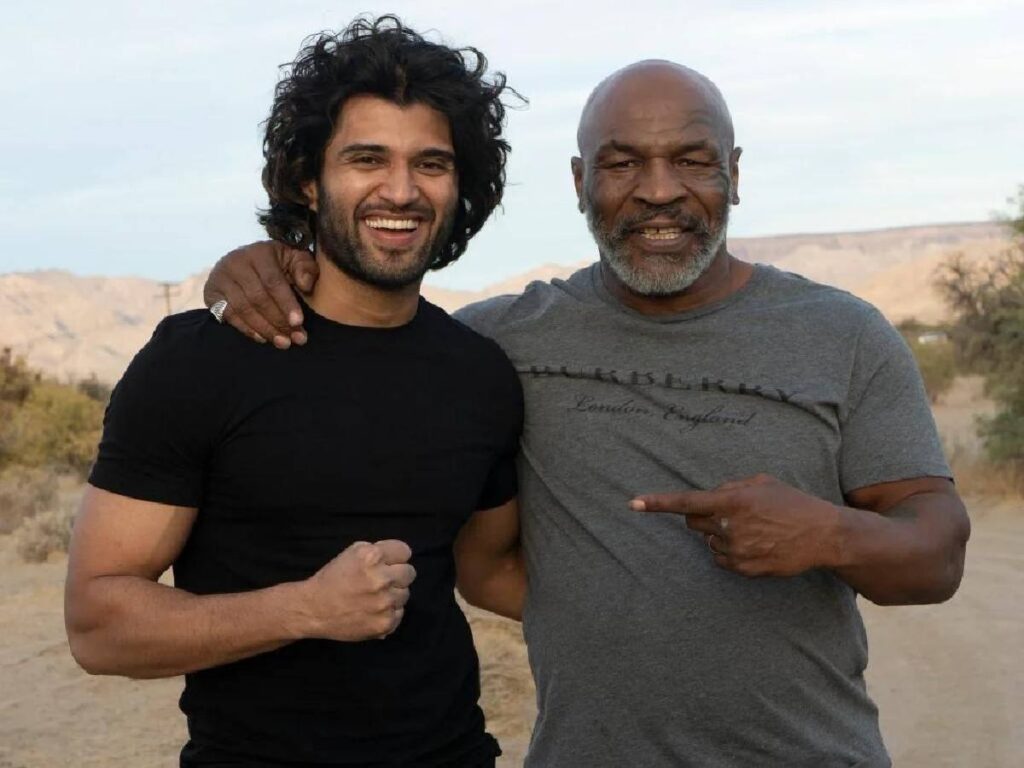 Although the movie failed to perform well, Mike Tyson's venture into Bollywood was a surprising turn of events for fans. 'Liger' was praised by the fans for the unusual and special appearance of the American boxer but failed to deliver from an artistic point-of-view.
Mike Tyson's small cameo appearances in several movies
Disregarding the prominent roles, former heavyweight champion Mike Tyson starred in a lot of films. The fighter's ventures as a movie star seemed to pay off as he is often witnessed in different movies and TV shows. The 2013 movie 'Grudge Match' starring legendary actor Robert De Niro was a huge role that Tyson acted in. The movie also witnessed former rival Evander Holyfield acting alongside him.
He also starred in 'Scary Movie V' which was a comedic turn for the former heavyweight boxer. Another comedic drama he starred in was 'Entourage.' Aside from movies, the fighter had also starred in various TV shows like 'How I Met Your Mother' and 'Family Guy.'
In case you missed it: