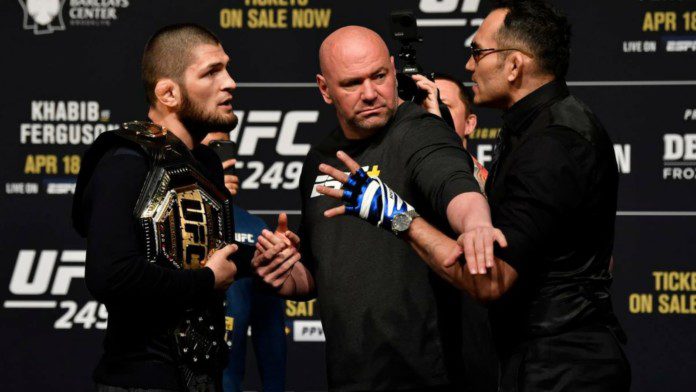 UFC's former lightweight champion Khabib Nurmagomedov did not need a lot of words to clap back at his bitter rival Tony Ferguson.
Khabib Nurmagomedov might have retired from the sport of mixed martial arts but his rivalry with Tony Ferguson will never die. The two fighters have been going at each other for almost five years. Khabib has then gone on to retire as the greatest lightweight champion of all time while Ferguson is still fighting in the octagon looking to get back his momentum.
Ferguson has not stopped trolling or taunting the Dagestani ever since the two were linked to fighting each other. Recently, Tony Ferguson recalled Khabib missing weight during one of their matchups leading to the fight being called off and also Khabib introducing a new weight class of 165lb in his MMA promotion, EAGLE FC.
"Pump Pump It Up!" Pretty Sure Ol' Fathead Got In His Fix For The Good Stuff. Doesn't He Know That S—t Will Go Straight To His Hips Fwaah-Nah-Nahhhh So Fat He Had To Make A New Weight Class *mack* What A Maroon Go Showty -CSO- # BOGO BISH' Current Mude" on his Twitter account. Tony sure does speak a language of his own.
Tony Ferguson says Khabib Nurmagomedov ran away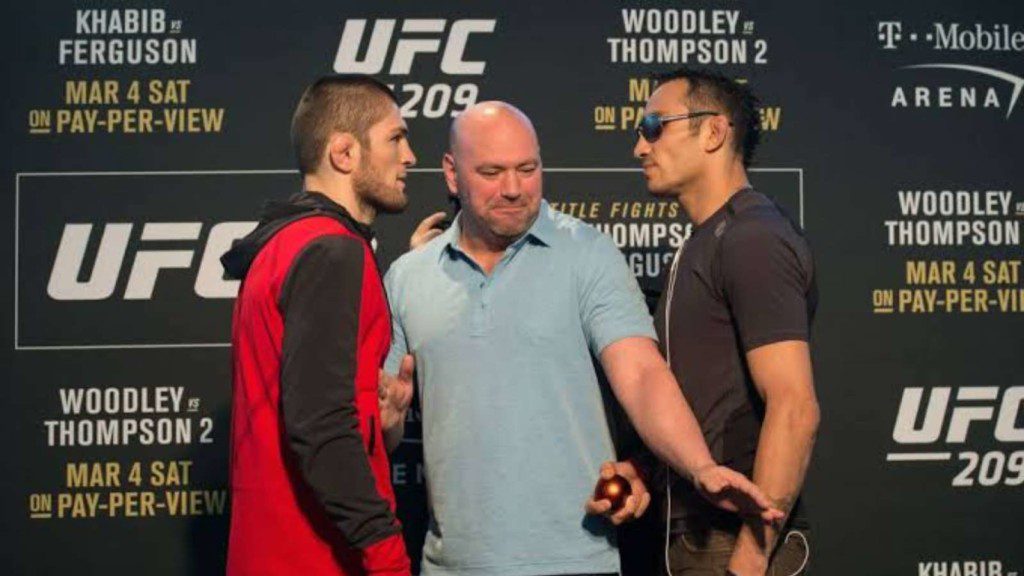 After Tony called out Khabib for ducking, Khabib replied with a date. "June 8, 2019," wrote Khabib confusing the fans for a moment. With a quick google search, one can find that Nurmagomedov was poking fun of the fact that Ferguson has not won a single fight since that date. On June 8, 2019, Ferguson faced veteran Donald Cerrone at UFC 238 and won the fight via TKO.
Since then, Tony has fought three top lightweights and lost in a devastating fashion. "El Cucuy" has three consecutive losses against Justin Gaethje, Charles Oliveira, and Beneil Dariush. Ferguson is now looking to return to the octagon in 2022. Despite Khabib poking fun of Ferguson's losing streak, the fan-favorite lightweight clapped back by reminding Khabib of the times he pulled out of fighting him.
Khabib and Tony were nearly booked to fight 4 times in different years but every time the fight kept slipping away. If there's one fight that MMA fans hurt to know didn't happen, it's Khabib vs Tony. Khabib, despite all the bad blood with Tony has said he would be open to signing him to his promotion, EAGLE FC.
Also read "Let me smash this bullshit boy"- Khamzat Chimaev fires off a serious warning to Jake Paul