Colby Covington is one of the most popular fighters on the UFC roster. His rise into the upper echelon of the MMA world through hard work and hardship. He rose above his difficulties and remains the most entertaining fighter on the roster. 'The Chaos' has beaten formidable opponents like Tyron Woodley and Robbie Lawler. His background in wrestling and noteworthy striking abilities have earned him victory over tough opponents.
Colby Covington mocks other fighters regularly. 'The Chaos' trashes everyone on the roster regardless of weight class. Covington also takes his time to attack the press, the fighter's coaches, and the fans. In an unexpected turn of events, his trash-talking transcended the UFC. Colby Covington had also criticized popular NBA veteran LeBron James.
Related: When Colby Covington bragged about his connection with Donald Trump after he visited the White House
Why Colby Covington called LeBron James a spineless coward
The 'Defund the Police' movement was huge in America due to the hate crimes caused by the officers. At the time, George Floyd was a minority killed by the police. Due to the movement, LeBron James supported the cause and stood up for African Americans. Although most fans supported LeBron, Colby Covington went on to bash the NBA superstar.
In the post-fight press conference against Tyron Woodley, Colby Covington said, "Just wanna dedicate this victory to them. All law enforcement, all military, out there, men and women. You guys are the real heroes of America. Not these woke athletes, not these spineless cowards like LeBron James." 'The Chaos' is known to show his support for the MAGA movement. The welterweight fighter disavowed the 'Defund the Police' movement advocated by the NBA star.
Colby Covington's message to LeBron James
Since LeBron James mentioned he wanted to defund the police, Colby Covington started a tirade against the NBA star. One of the most memorable ones was posted on his social media account. 'The Chaos' insulted James on his NBA career and his disagreements with him. James supports the woke ideology, and Covington has bashed wokeness on multiple occasions.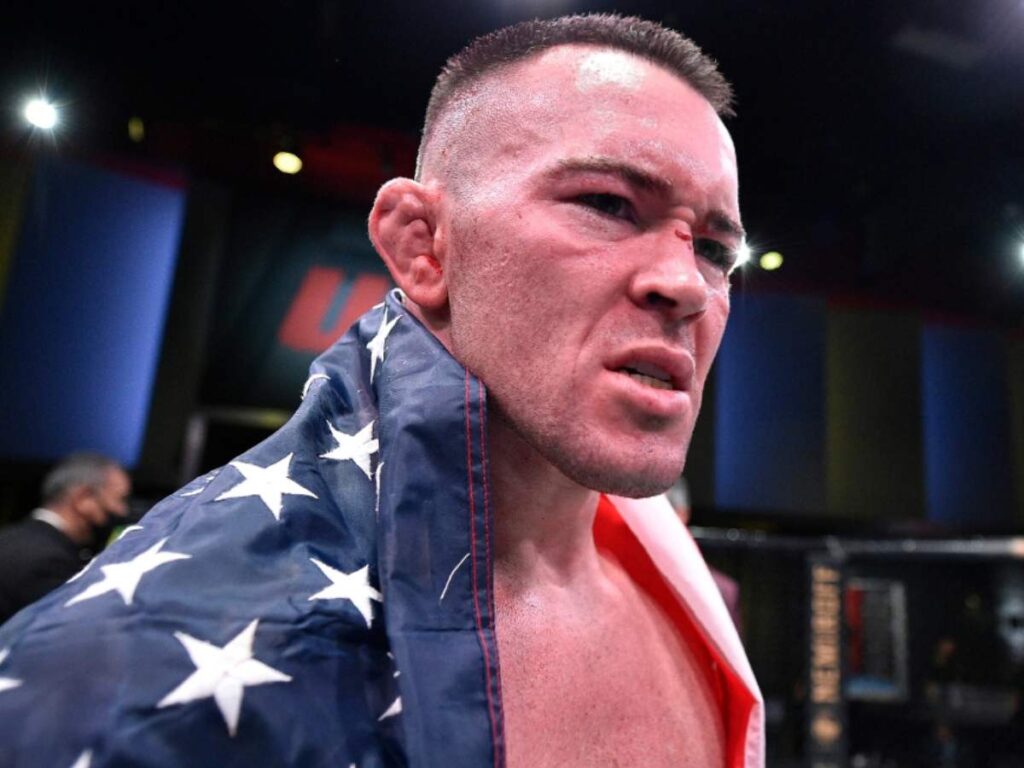 Covington did not hold back on the NBA star in a sponsored post. Although James has rarely responded, the welterweight champion has taken his time to constantly call out the 38-year-old for supporting the liberal movement of defunding the police.
"Congratulations are in order for my good buddy LeBron James. Congrats on setting the record for the least-watched NBA finals in history. You wish you could blame it on the pandemic, but everybody is just sick of your woke b*******. While the NBA ratings are down, the UFCs are booming. We want to keep our bank accounts great again," concluded Colby Covington.
In case you missed it: