Conor McGregor will never run out of opponents to fight no matter how bad of a run he is in. The recent addition to the long list of fighters that want to get in the ring with the Irishman is Max Holloway.
Conor McGregor has been stirring up a lot of stuff on the internet given he is injured and undergoing recovery for his leg. The return of Conor is much awaited by the fans and even more so by his fellow fighters. His rivals from the past have been favorites to get a rematch against the superstar. Max Holloway is a fighter that is much forgotten when it comes to fighters to have shared the octagon with Conor. McGregor took the pleasure of reminding people about their matchup on Twitter recently.
MMA journalist Sean Sheehan posted a tweet that read, "Reply with the last MMA picture on your phone." And to his surprise, McGregor replied with a throwback picture of him and Holloway fighting inside the octagon. It didn't take "Blessed" to know about this tweet and immediately gave a ballpark number of when he would be open to fighting the Irishman. "We got it. March," wrote Holloway in reply hinting he's open to a rematch against the Irishman.
Can Max Holloway beat Conor McGregor in 2022?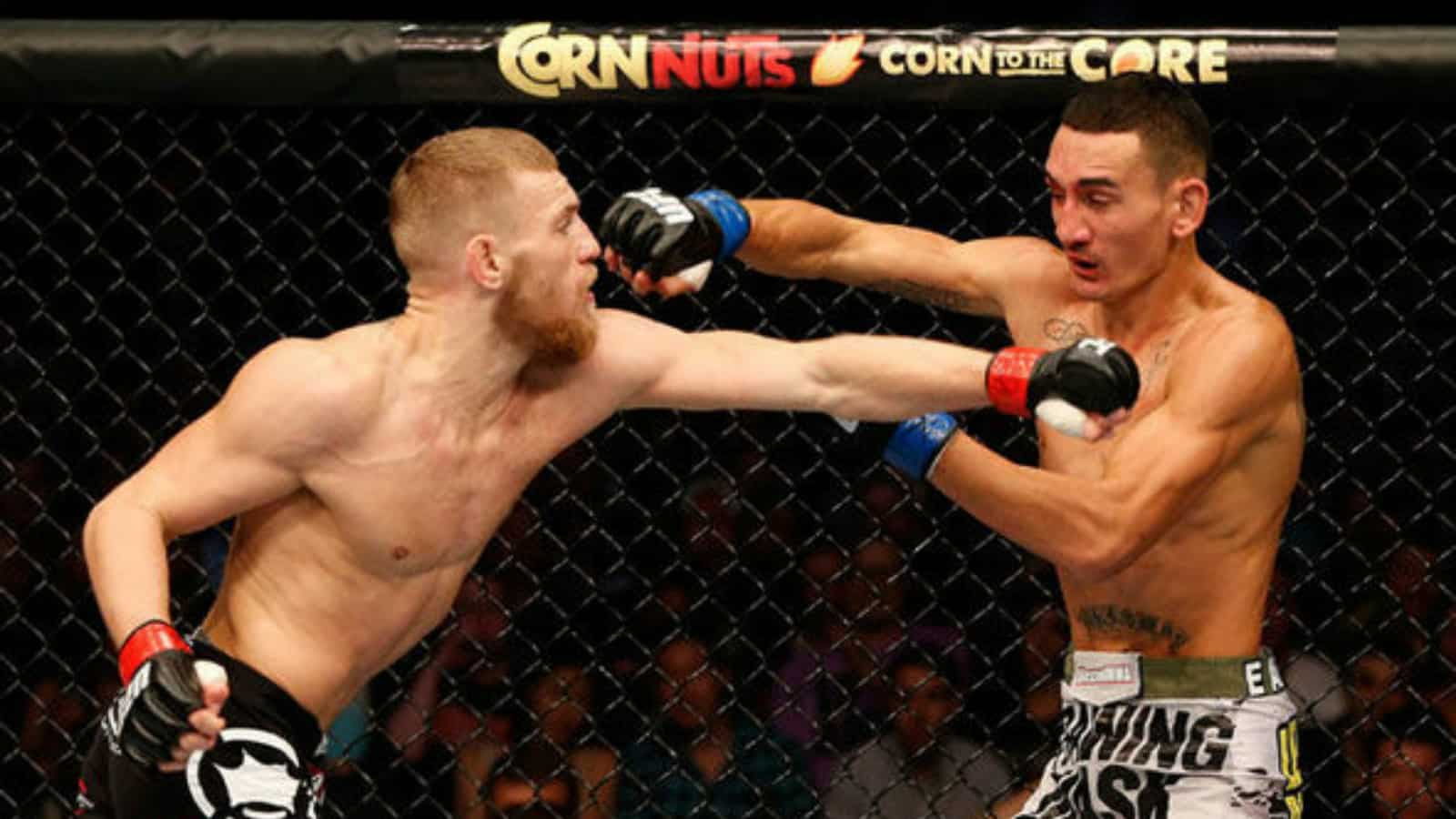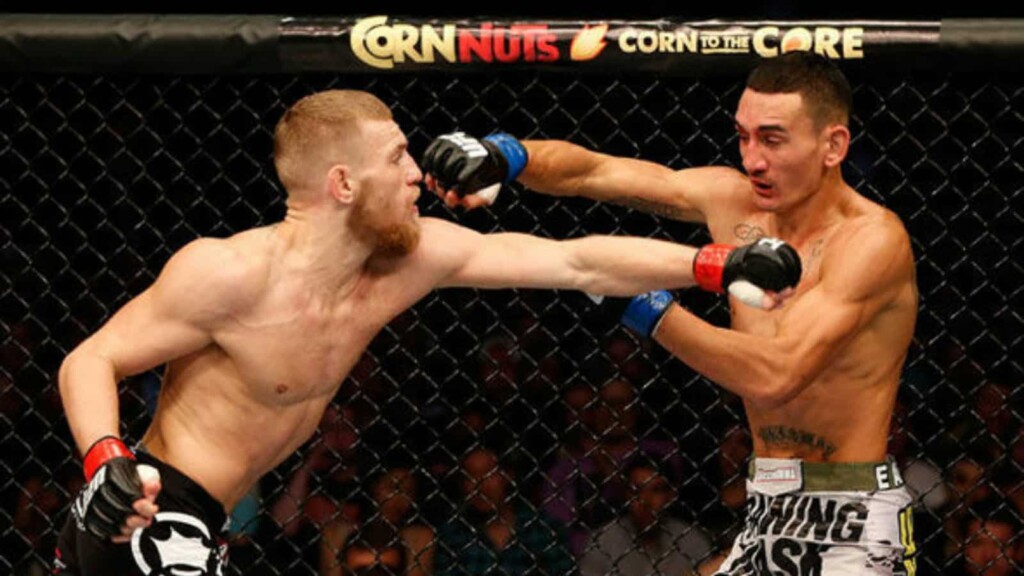 Conor and Max first met each other at the beginning of their careers. The two fighters went head to head at UFC Fight Night 26 on August 18, 2013. The Irishman defeated the fighter from Hawaii via decision and displayed beautiful striking throughout the three rounds. The two fighters have come a long way in their career since their matchups and their achievements are known to the whole world. If there were to be a rematch between the two in 2022, there are chances the fight could go very one-sided.
Conor has not been in the best of forms lately inside the octagon. The fighter is coming off two consecutive losses against Dustin Poirier in two years. Adding to his bad form, his injury from the last fight can turn out to have a very huge impact on his performance inside the octagon. Meanwhile, Max has been very active inside the octagon and is looking to get back his featherweight title. The only advantage Conor might have against Max is him having a massive weight advantage. There is no way McGregor is cutting down to featherweight which leaves us with Max bulking up to lightweight.
Also read: Watch: Russian fighter Gadzhi Omargadzhiev makes opponent scream in pain as he submits him at DWCS 45