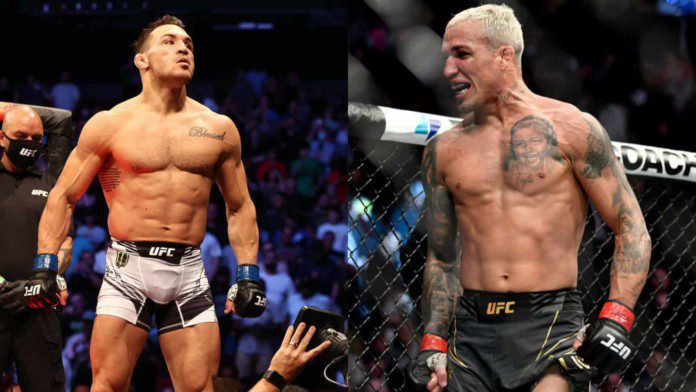 Greatness recognizes greatness. This statement is proven true as Michael Chandler accepts that Charles 'Do Bronx' Oliveira is one of the greats of the lightweight division. Michael Chandler hailed 'Do Bronx' as one of the best of the division. After getting beaten by him, 'The Iron' admitted that Oliveira is fun to watch in the Octagon.
He also had some expert opinions that could help Oliveira in the future. He thinks that Oliveira can be more dangerous if he focuses his strikes on the opponent's feet and if he practices more, regularly.
"He is proving himself to be a guy who is more fun to watch than I think we thought, you know. I think, with the ever-improving striking game he has, now that he is a threat as a striker, a guy who can knock you out, who could hurt you and then if he hurts you, you're in a world of trouble because now you get to the ground and you're in Charles Oliveira's game," said Chandler.
"He is great fun to watch, but he needs to be careful" says Michael Chandler in a candid chat about Charles Oliveira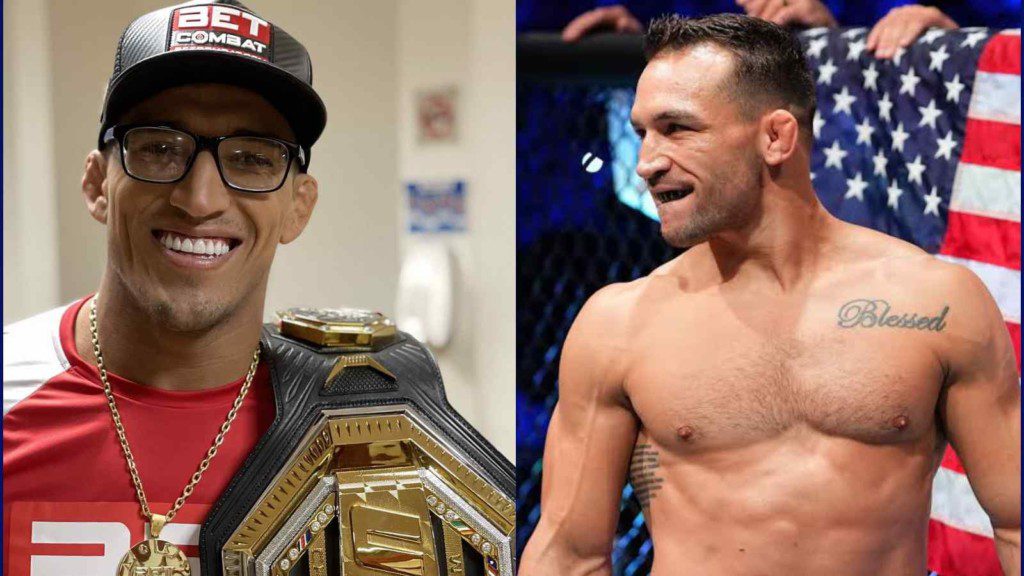 Michael Chandler couldn't stop praising his former opponent. But he has also released a word of caution for Oliveira. He thinks that the lightweight division is filled with some of the best fighters currently and they could come for his title anytime.
Watch Michael Chandler speak up about Charles Oliveira and many other topics with MMA Fighting in this video:
He said, "Man, it's good for him. Hats off to him, he has solidified himself and 2022 is going to be a big year, you know and will Charles Oliveira be a champion at the end of 2022? We don't know because that's how stacked this division is and man, I'm excited about it."
Also read- "I'd never QUIT"- Michael Chandler congratulates Charles Oliveira and predicts a clash in late 2022