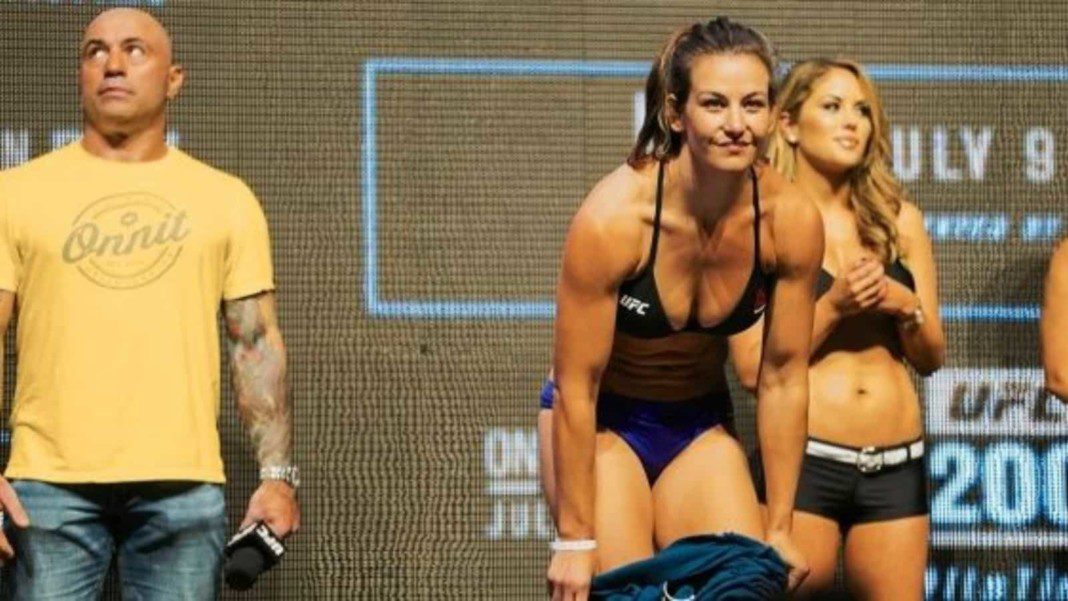 Joe Rogan is not one to shy away from letting people know what's on his mind and former UFC bantamweight champion Miesha Tate found his honesty very impressive.
UFC ceremonial weigh-in is an event that is looked forward to before the actual fight on the card. The fighters get to show off their weight in front of a huge crowd and get face to face with their opponent and feel the nerves and tension before stepping into the octagon. UFC veteran commentator and broadcaster Joe Rogan is one of the people who make the events eccentric.
If there's a huge pay-per-view card, one can expect Rogan screaming and announcing the fighters as they come on stage for their weigh-in. While the fighters are stripping their clothes to flex in front of the audience, people present on the stage have been caught trying to not stare directly at the athlete's bodies. Joe has been notorious for trying very hard to not look at a female athlete's body numerous times.
The internet shows no mercy for Joe and in 2016 during the ceremonial weigh-ins of UFC 200, The commentator was called out by a fan for trying hard to not look at superstar Miesha Tate during the weigh-ins. "Cupcake" was fighting now, UFC legend, Amanda Nunes in the main event bout.
Miesha Tate responds to Joe Rogan's tweet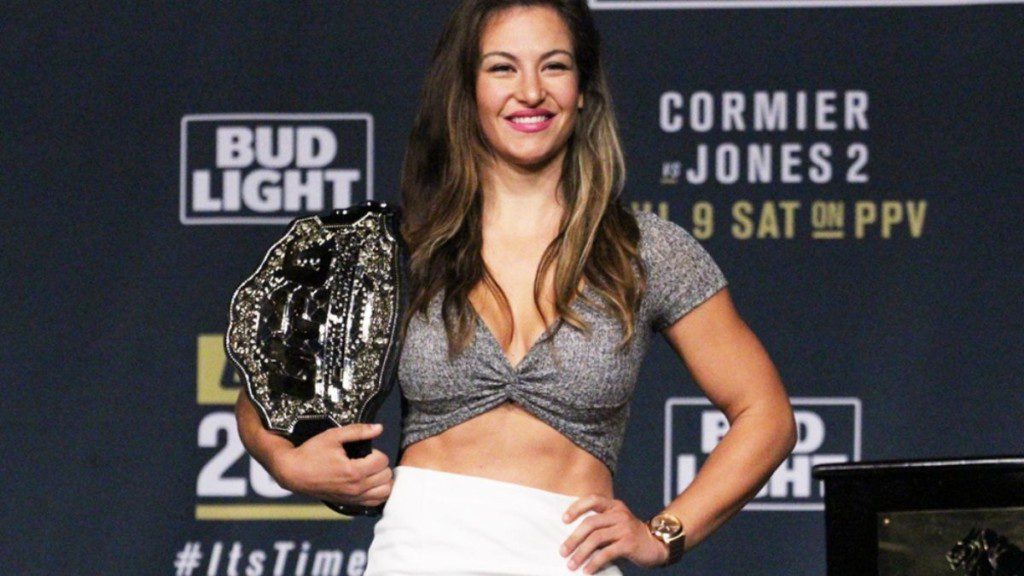 There is no denying that Tate is known to be one of the best-looking athletes in the UFC. The fighter who is also a model could not resist but respond to Joe's hilarious tweet. When the fan called out Rogan for looking at Tate, Joe responded by saying, "I'm thinking 'Do NOT get caught on camera staring at her butt…AGAIN."
Miesha responded to Rogan and wrote, "Joe Rogan exudes self control." This is not the only time the UFC announcer has been caught controlling himself staring at the female fighters' bodies. Rogan has also contributed to one of the best GIFS in MMA history as he tried to look away from the UFC superstar, Ronda Rousey's body.
Also read "I'm still fighting the top," Darren Till aiming at a matchup with Sean Strickland