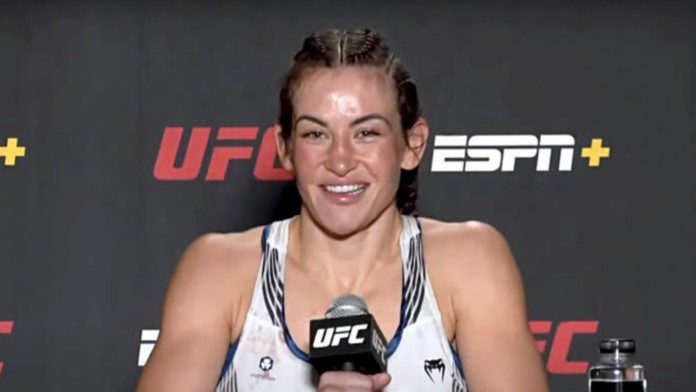 Miesha Tate suffered a unanimous decision loss against Ketlen Vieira at the main event of UFC Vegas 43. "The cupcake" was keen on fighting for the title upon her return, and this setback isn't going to hold her back to achieve her dream of once again becoming the champion.
Tate has achieved almost everything inside the octagon, and she believes she evolved as a fighter, talking to Daniel Cormier during the post-fight interview, she said, "I thought it was really close, I wasn't sure, to be honest. I thought it was close and I knew that there was a possibility she won. I did my best tonight and came up short. She's the better woman, hat's off to her. She's great."
Tate took to time to congratulate her opponent, and she mentioned the most important part of her comeback was the experience, she missed fighting so much and she wanted to relive the time, "The real thing is about enjoying the journey. This is just a moment in time, you guys. This is an opportunity for me to grow. I had a great time tonight and it was an awesome opponent. I get to go home and kiss my two kids. Life is good, life is great. Thank you so much for supporting me."
"If anything really did surprise me, it was her wrestling," Ketlen Vieira was surprised by Miesha Tate's wrestling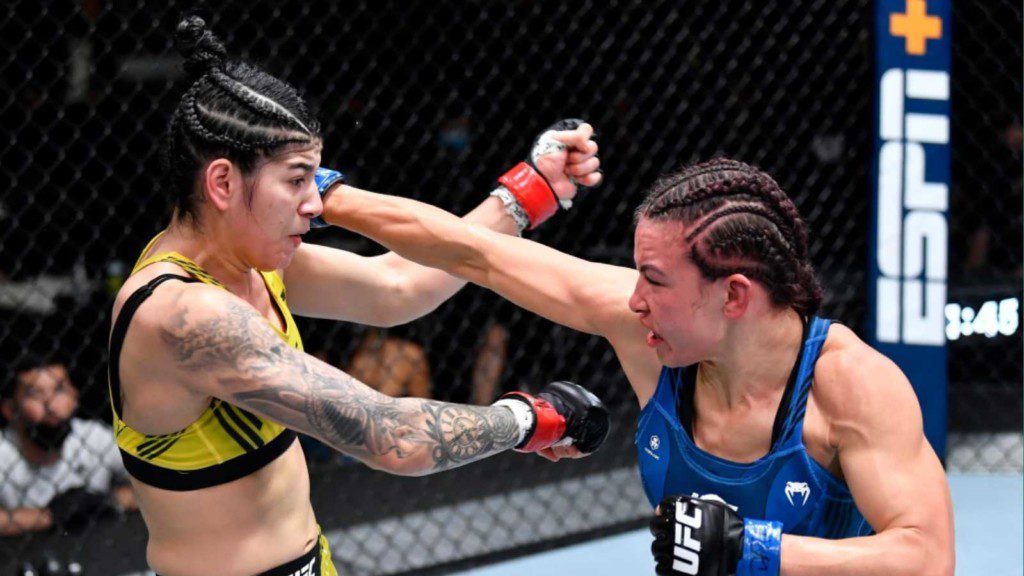 Vieira came prepared for Tate, but she was surprised by Tate's wrestling, talking about the fight, she said, "Her wrestling and wrestling defense. After the first round, when I tried my takedown, I realized the wrestling was just not something, that I had to watch out for. It's definitely world-class wrestling. So the rest of the fight I was tentative not to be taken down anymore or take a shot. But she's a well-rounded athlete, she's a former world champion. If anything really did surprise me, it was her wrestling."
Vieira got a lot of confidence after getting a victory against Tate, "Miesha was already a champion before I could get my hands in MMA. She was already a champion, so I looked up to her. And fighting a legend like that just makes me really believe in my skills, makes me mentally more tough and ready for the future," Vieira said.
Also read – "I came in here with a lot of pent-up aggression," Ketlen Vieira wasn't playing around in her fight against Miesha Tate at UFC Vegas 43