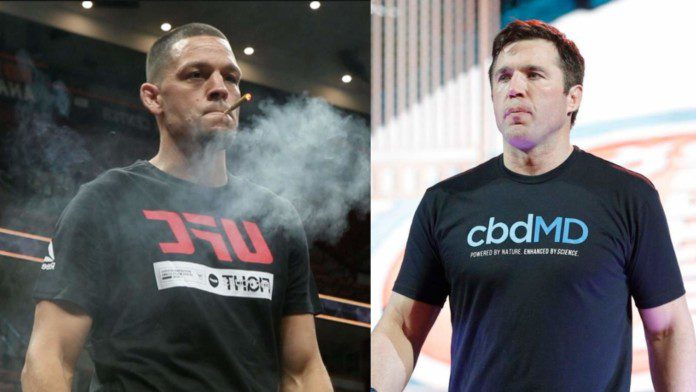 MMA Legend Chael "The American Gangster" Sonnen has been going through some rough times recently considering his detention by the Las Vegas Police in the Four Seasons Hotel last Saturday night.
The detention was first reported by TMZ Sports. The witnesses told that Sonnen was banging the door of a hotel room when suddenly a couple show up in the hallway, sometime after which the altercation with the male counterpart becomes physical. Somehow, the whole scenario ended up Sonnen battering 5 people which led to his detention but didn't escalate into an arrest.
Since then, no one has heard from Chael's side of the entire incident probably until now. Sonnen has been friends with former UFC heavyweight and is currently a comedian and podcaster, Brendan Schaub. With that relationship, Schaub has revealed some exclusive details about what happened at Four Seasons, Las Vegas
Nate Diaz came in support of Chael Sonnen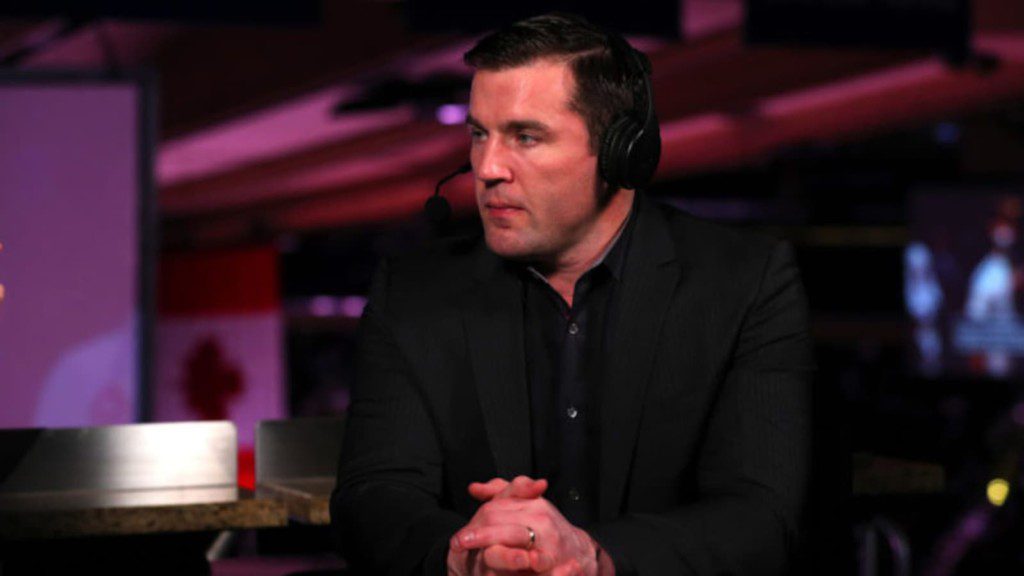 Another fighter who came in support of Sonnen, is the Stockton Native, Nate Diaz. He posted a couple of Tweets and demanded his release. Nate wrote, "Idc what happen free Sonnen."
In a similar deleted Tweet, he wrote, "Idk wtf happen or care but free my boy Chael."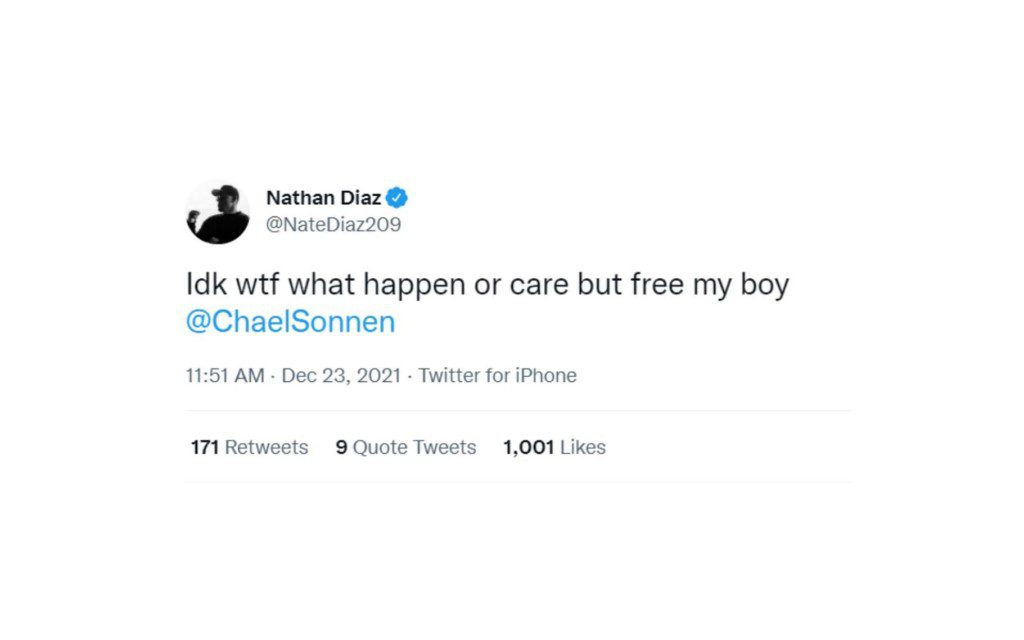 No official statements have been released yet, but we expecting one real soon.
Also read – "Play stupid games, win stupid prizes," Brendan Schaub details Sonnen's recent detention on 5 battery citations