A few other fighters ever shared a rivalry like Cody Garbrandt and TJ Dillashaw. The former Team Alpha Male teammates got caught up in a rivalry that included gym brawls, backstabbing, and a lot of performance-enhancing drugs. Dillashaw was busted for the use of EPO after his fight against Henry Cejudo, leading many to believe that he was indeed using it during his fights with Garbrandt.
More recently Dillashaw had an embarrassing showing at UFC 280 when he finally got a shot at the title he never lost. In the opening seconds, he dislocated his shoulder while trying to defend a takedown. After a humiliating loss, Dillashaw revealed that it was indeed a lingering injury with him having snapped the shoulder over 20 times in camp.
Recently, Dillashaw came out to say that the reason he believed he could continue despite the injury is that he had done the same during his two fights against Garbrandt. Over the years while Garbrandt has managed to come to terms with this loss, he could never let the steroid allegations against Dillashaw pass.
Responding to an article about Dillashaw's comments, the former bantamweight champion wrote on Twitter, " This dude is a bitch. 10 days before our first fight the UFC flew me to Las Vegas to get epidural shots in my back because I couldn't even walk I didn't make any excuses or cry about it after I lost this cheating bastard. Me vs tj book that shit epo can't save you anymore."
Garbrandt later went on to share a fan-made meme, showing the words PED while TJ was giving his octagon interview.
Related: "Your chin is not there"- TJ Dillashaw criticizes Cody Garbrandt for essentially throwing away his career because of his ignorance
Will Cody Garbrandt and TJ Dillashaw fight in the future?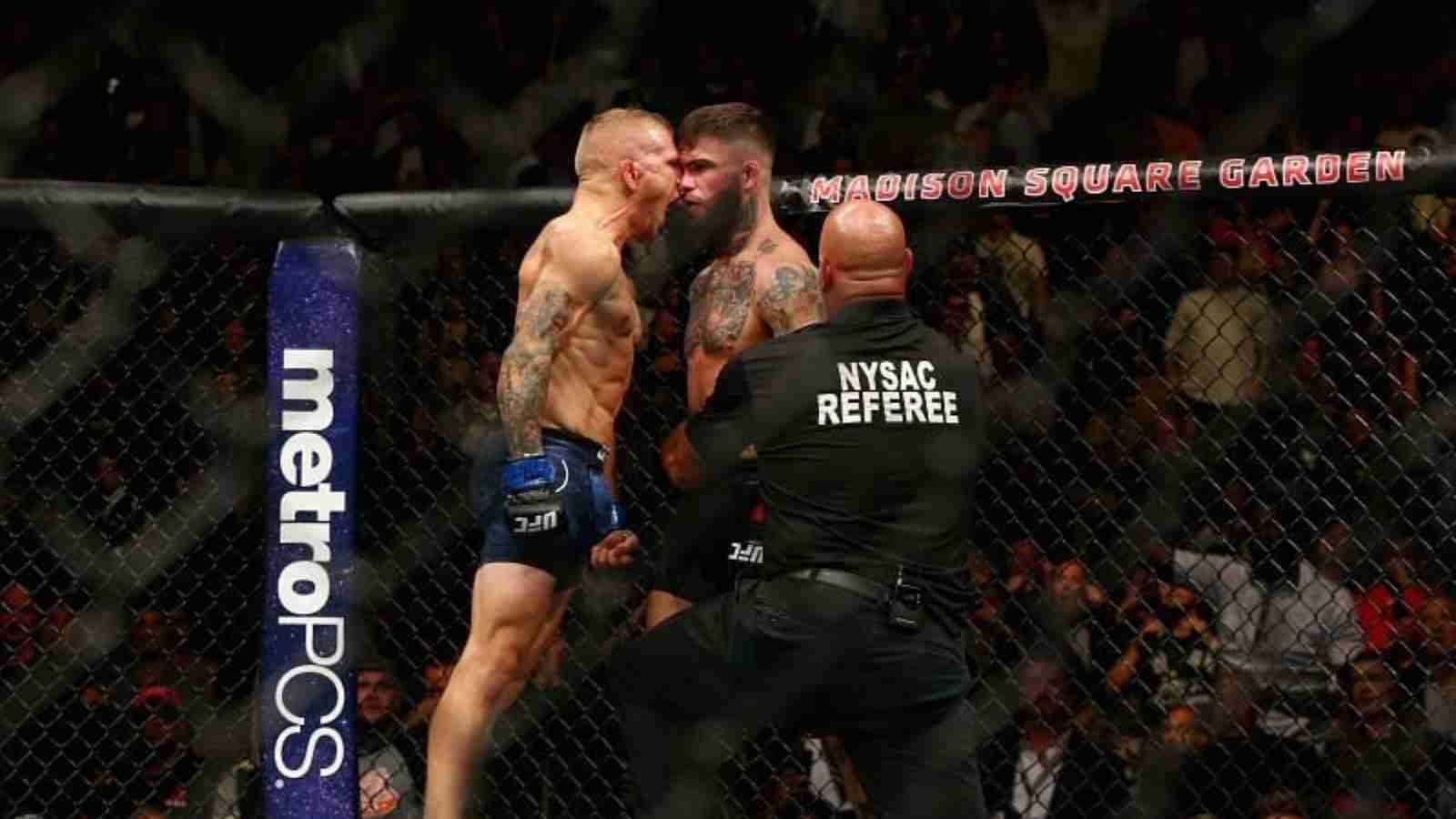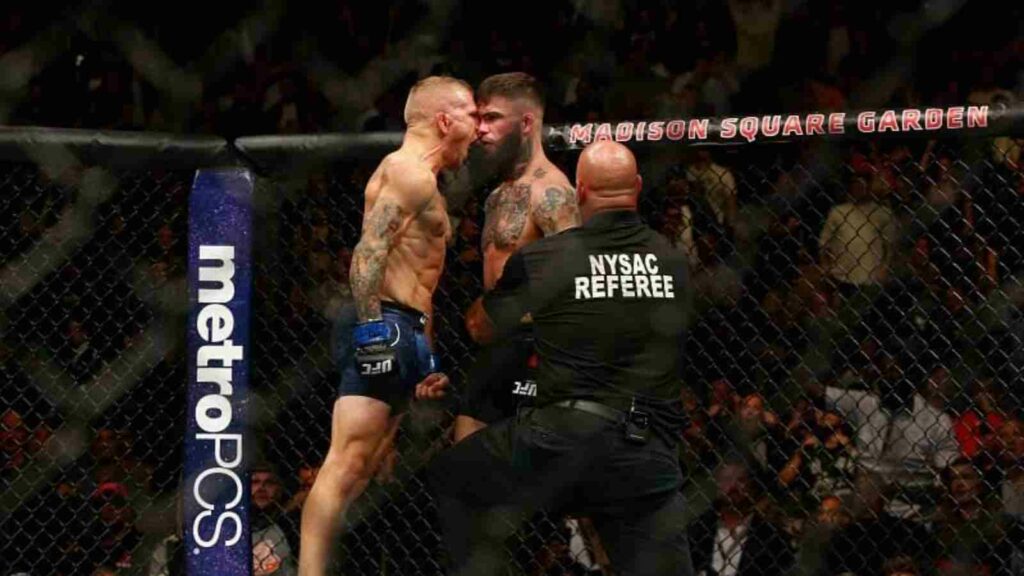 A fight between Garbrandt and Dillashaw certainly makes a lot of sense financially. The grudge they share cannot be written for TV and hence is always an easy money maker.
However, career-wise the move doesn't make much sense for either of the two. Garbrandt currently seems unsure as to which division he actually wants to compete in. Moving down to flyweight with recent plans to jump back up, he's currently unranked in either division.
Also Read: "Heard he got knocked out," Sean O'Malley throws a vicious taunt at Cody Garbrandt in a notorious tweet
Dillashaw had made clear that his only goal remains to recapture his title at 135. A fight against Garbrandt certainly cannot put him in that position. It could benefit Garbrandt by giving him a high-up spot in the division, however, it's unclear if he'd still be able to hang toe to toe with the best at bantamweight.
Also Read: "It is a great weight for me," Cody Garbrandt is not giving up on his flyweight venture following UFC 269 loss