UFC Middleweight Champion Alex Periera mocks Israel Adesanya after watching his UFC 286 live stream on television. Pereira will defend his Middleweight belt in a rematch against Israel Adesanya at UFC 287. At UFC 281, Pereira stopped Adesanya in the final round to win the bout.
In the Twitter post, Alex Pereira is reacting to how Adesanya responded to the decision of Leon Edwards and Kamaru Usman 3 at UFC 286. He wrote, "Seems like Izzy isn't surprised." The result of the Championship fight did not surprise Adesanya. Pereria congratulated Leon Edwards on Twitter. Next month at UFC 287, Pereira and Adesanya will collide in a rematch for the Middleweight Championship.
Israel Adesanya is 0-3 against Alex Pereira. Previously, they competed in Kickboxing bouts where Pereira won both fights. Last year at UFC 281, Pereira got a stoppage victory over Adesanya. It was also Adesanya's first loss in the UFC Middleweight division.
Seems like Izzy isn't surprised 😁 #andstill pic.twitter.com/AcB5VkEs2o

— Alex "Poatan" Pereira (@AlexPereiraUFC) March 20, 2023
Pereira is undefeated in the UFC. He only took four fights to win the UFC title. He is also the only fighter to be the champion in Glory Kickboxing and the UFC. Only time will tell if Adesanya can defeat Pereira or if Pereira will be the one fighter Adesanya cannot beat.
Related: "It was not just sweat," Casey O'Neill accused of "cheating"  against Jennifer Maia at UFC 286
Footage of Alex Pereira sparring ahead of UFC 287 surfaces on the internet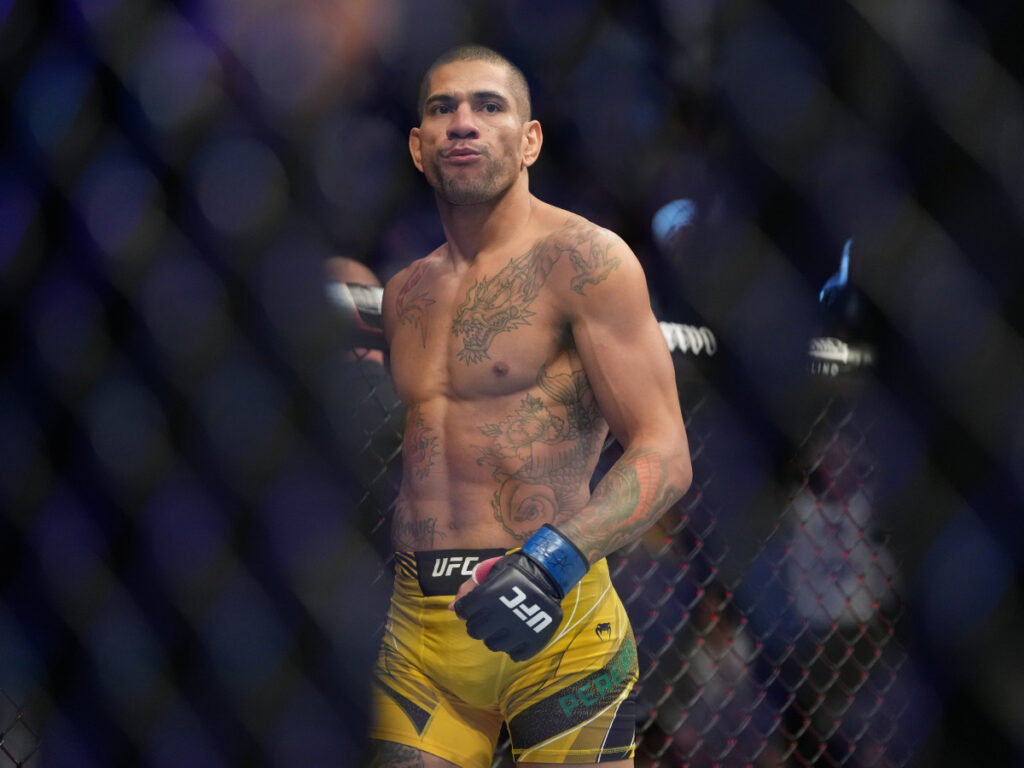 Alex Pereira will face Israel Adesanya in a rematch at UFC 287. He is in the final stages of preparation for his upcoming fight. Pereira is undefeated in the UFC and will look to remain as the Undisputed Middleweight Champion.
On Twitter, Pereria posted pictures of hard sparring for his preparation. He sparred four rounds with Zhilei Zhang in the training session. Zhang is a boxer who won the Silver Medal at the 2008 Beijing Olympics.
What a sparring ! After 4 rounds with zhilei zhang Im very confident for my next fight ! It was a hard and dangerous sparring – exactly what I needed. Now I know even more- I'm 💯 ready for 8th of April! pic.twitter.com/1oKCLhbu6b

— Alex "Poatan" Pereira (@AlexPereiraUFC) March 19, 2023
Alex Pereira will look to put the rivalry to bed against Israel Adesanya at UFC 287. This will be the fourth time they have fought across two combat sports.
In Case You Missed It
UFC 286 fighter pay: How much did Leon Edwards and other stars get paid for amazing performances
"Someone illegally trying to occupy the octagon" – Ariel Helwani triggers UFC fans by celebrating Israeli fighter Yanal Ashmoz's incredible debut