The James Krause betting scandal has rocked the MMA world from head to toe – and, it seems like its repercussions will only start to unravel once time passes.
Earlier this month, it was speculated that an insider within the UFC had placed very suspicious bets on a November 6 UFC Fight Night. It was later revealed that the person who caught the bookmakers' eyes was in fact James Krause, former UFC fighter and coach to a few fighters on the roster, including flyweight contender Brandon Moreno.
Although the UFC had issued a ban on fighters betting on their own fights, this controversy started to rear an ugly head when further facts were also unveiled – Krause's fighter Darrick Minner had supposedly entered his bout against Shayilan Nuerdanbieke with an injury, which further worsened and led to the stoppage. Interestingly, in the days prior to the fight, betting odds suddenly swung in Nuerdanbieke's favour. In all of this, Krause was delineated as the main culprit of illicit activity; as a result, Minner and Krause were suspended, and fighters were asked to leave Krause's gym and camp by the UFC.
Now, in his first big public appearance since the controversy hit the fan, Dana White, at the UFC 282 post-fight press conference has spoken about the incident (s) in question. He said, "We let these guys know not to bet on fights. Do you know what the outcome of this is? You're going to go to f***ing federal prison. Federal f***ing prison."
Related- Breaking: UFC announces blanket ban on any fighter in the promotion being coached by James Krause, in light of his betting fiasco
Despite the terrible optics for the promotion, Canadian province Alberta has reversed its ban on betting on UFC events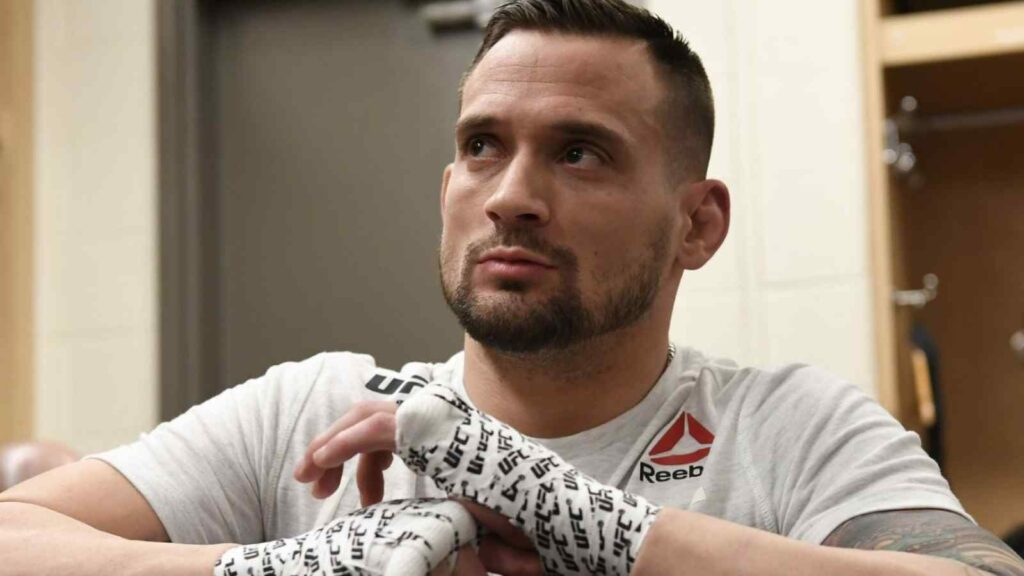 The UFC is an excellent PR machine – what that means is that it regularly trains its outreach staff on how to handle these extraordinary circumstances, and put a stop to any negative press circulating about the promotion. Things, thus, not meant for the general public are kept quiet – the James Krause incident is another behemoth, however.
Whether it be the UFC's work or just things returning back to normalcy, the Canadian territory of Alberta has decided to reverse its previous ban on UFC events, having earlier cited 'integrity concerns.' That being said, Ontario hasn't done such a thing, and as such, the "Drake curse" might die down soon.
Also Read- "Bros down horrendous" – Fans react to Drake's betting curse being alive and well after losing $2million on Israel Adesanya
This scandal is a bad look for the UFC – for an organization that has fought tooth and nail to showcase its legitimacy in the sporting world, this surely feels like a step backward. However, the promotion has recovered from the negative press before, and this might just be water under the bridge in a few months' time.
Also Read- "Main event was terrible," Dana White is PISSED OFF by how the main event of UFC 282 unfolded