Andrew Tate is currently one of the most polarizing figures in the internet world. The former kickboxer got viral from his short clips and now has made a huge brand for himself and rules the social media algorithm. Andrew Tate's net worth has rocketed in recent years ever since he took over everyone's social media algorithms with his clips. Tate gains his audience through his ability to speak confidently and sell his brand, something that the world has seen many times in the past.
Most notably with former UFC double champion, Conor McGregor whose whole brand is based on his personality. Even though McGregor is a UFC superstar and was making millions from fight purses, his major revenues came from his other business ventures. Both Tate and McGregor share a similar kind of charisma that attracted a lot of fans to follow them which ultimately helped them to earn millions.
Related: Conor McGregor's former teammate Artem Lobov legally sues $200 million-worth superstar in dispute over Proper 12 whiskey
How Andrew Tate and Conor McGregor made their fortune?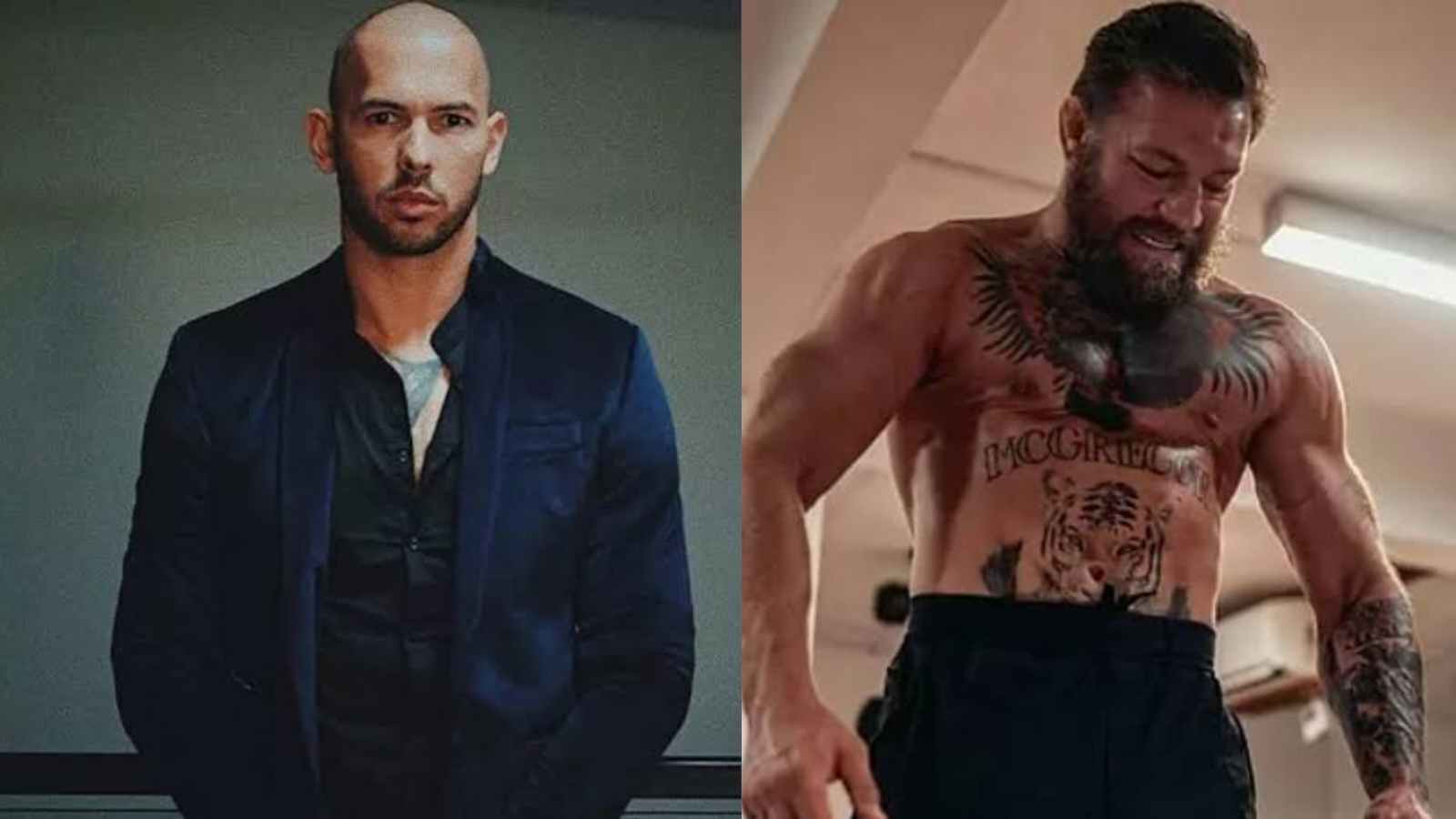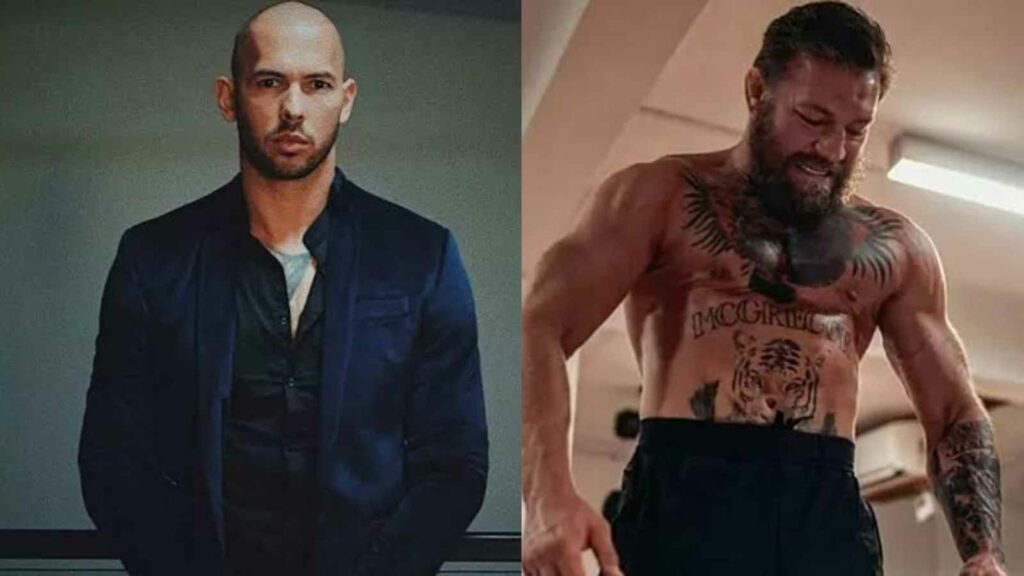 Conor McGregor helped UFC to grow humongous and brought in impressive numbers but he also used his influence to build his own business. One of the most prominent ones is his Irish Whiskey brand, 'Proper Twelve.' McGregor started the brand in 2018 and used UFC as a platform to promote it. It became extremely successful and McGregor was able to do great business.
Currently, the brand has an overall value of around $600 million. Other than that, in 2017, the 'Mystic Mac' fought Floyd Mayweather in a professional boxing bout. Reportedly, Mcgregor took home $100 million after that fight. The fighter also owns pubs and restaurants all over the world, the most famous being the 'Black Forge Inn' in Dublin. Since then, McGregor's net worth has increased a lot. In 2021, McGregor topped the list of the highest-earning Athletes in the world. Currently, Conor McGregor's net worth in 2023 is $200 million.
How did Andrew Tate's net worth increase?
Talking about Andrew Tate, the half-American and half-Brit started his professional kickboxing career in 2009. However, his money didn't come from fighting at all instead he made most of his money from his multiple businesses. Once Tate talked about how he used to run a webcam ring that used to provide adult content for users online. But those days are far gone and now Tate along with his older brother, Tristan owns a few casinos in Romania.
After he blew up on the internet, he utilized his online presence to sell online courses to his followers. 'Hustlers University' reportedly has 108,000 students and Tate provides information to his students on how to make money. Tate knows his audience and his impact on them, he has a great mind for business and doesn't let any opportunity to make money slide away.
While talking about his net worth in an interview, Tate said, "Net worth is very difficult to quantify. It is difficult because my companies are very hard to valuate. My companies rely so heavily on my brand. They are very difficult to sell. But $300-$350 million easily."
This was an approximate amount that Tate told his followers when asked but his real net worth must be definitely higher than this. Tate is famous for his orange Bugatti which has become iconic on the internet. Along with that, there are videos online where Tate can be seen buying watches worth $400k.
Also read: Who is Andrew Tate and why is he banned from TikTok?
Influence of Conor McGregor and Andrew Tate on their audience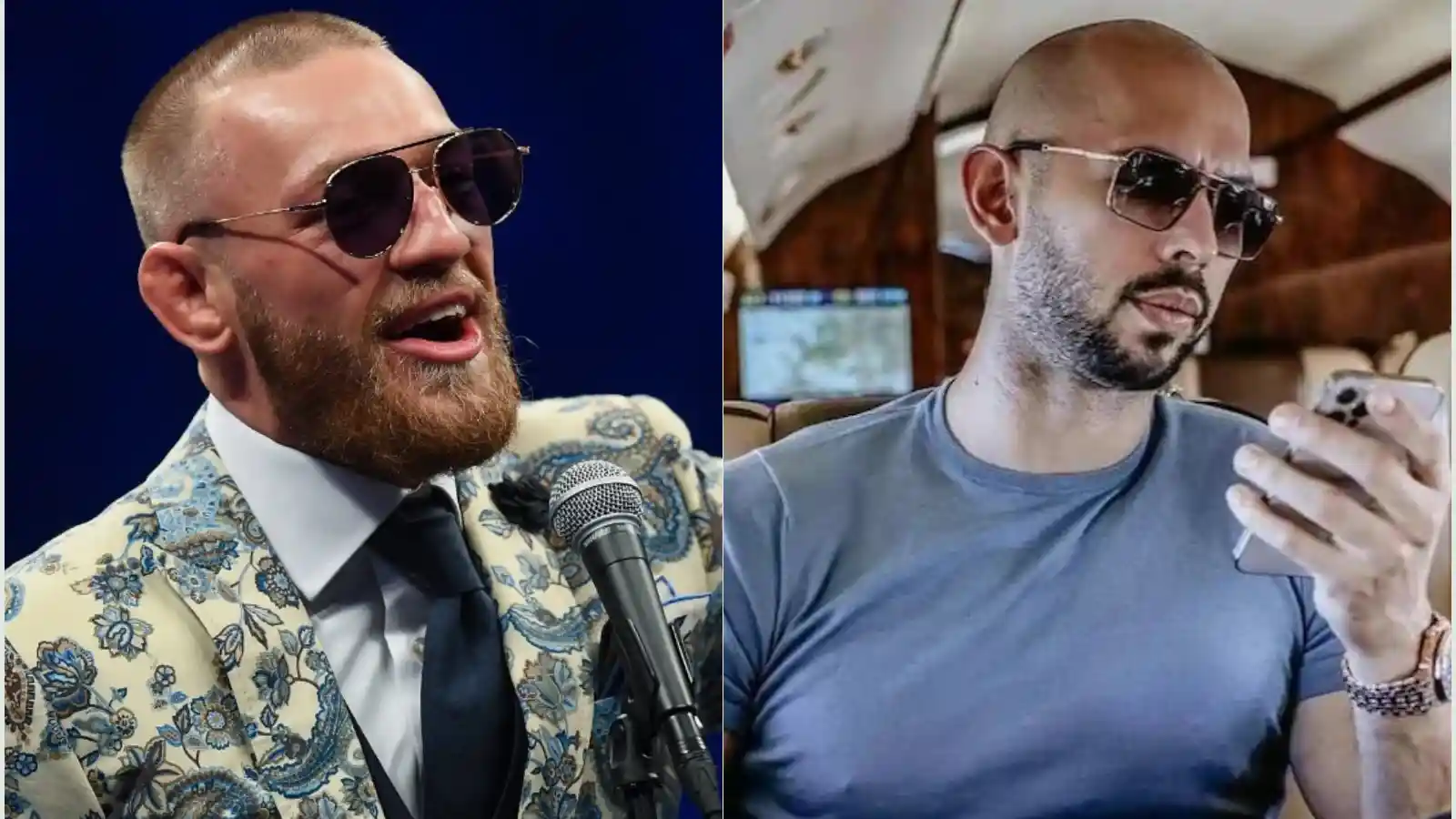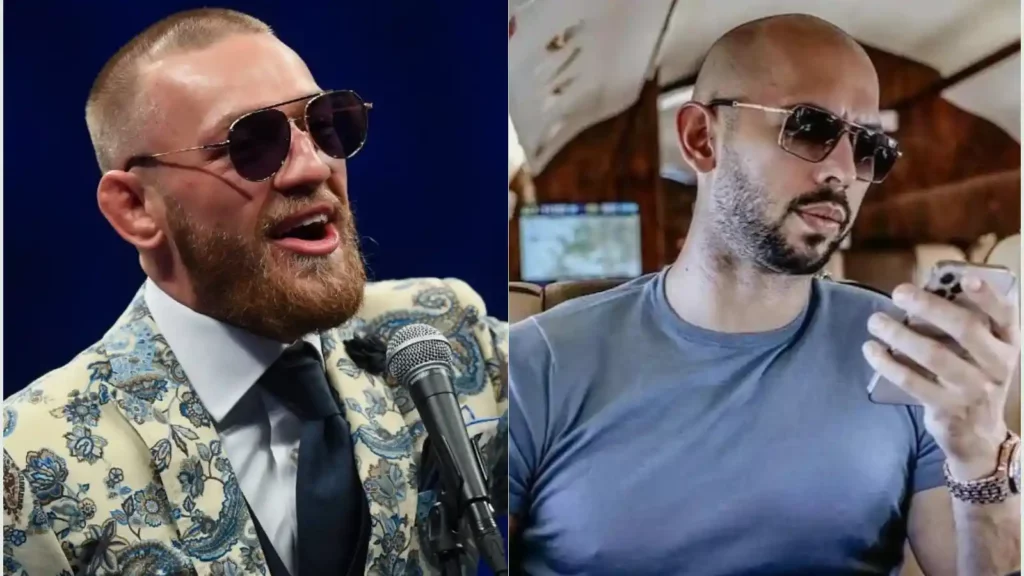 Both Tate and McGregor are very similar when it comes to the way they used their influence to become millionaires. These individuals are now looked upon by several youngers who dream about becoming rich and buying their favorite cars and mansions.
Individuals like these have also influenced other fighters who were complaining about fighters' pay. Now they have the opportunity to follow the similar footsteps and make more money than ever. While in comparison, Tate does have an upper hand over McGregor when it comes to net worth. But, the Irishman's shares in his Whisky brand are not something to avoid that easily.
Also Read: Conor McGregor flexes on Canelo Alvarez and Cristiano Ronaldo as he reveals his pay per minute