Beneil Dariush, the probable UFC lightweight contender, is asking Elon Musk to remove some corrupt officials from the US federal government. Dariush typically speaks softly, even when he is conversing with or referring to his competitors. The corruption in the government, though, is something that Dariush just can't seem to stand.
The UFC fighter recently shared a screenshot of a story about "fraud-ridden" COVID-19 assistance initiatives that appeared in The New York Post. Beneil Dariush tweeted, "Hey [Elon Musk], can you buy the federal gov, and lay off a few people? I think 90-95% will do. I know it's going to be expensive but I'm sure the fed will give you a loan."
Dariush's post appeared to be a reference to Musk's acquisition of the social media site Twitter and the alterations he made. Several Twitter executives were let go when Musk took control, while others departed the business. In order to clean up Twitter and get rid of bots, Musk also declared that he will start a crackdown on bogus accounts.
Also read: "I had a top 10 win and top 5 win" – Dariush believes he was more deserving than Islam Makhachev for title fight
When Beneil Dariush called out Elon Musk for the late delivery of his Tesla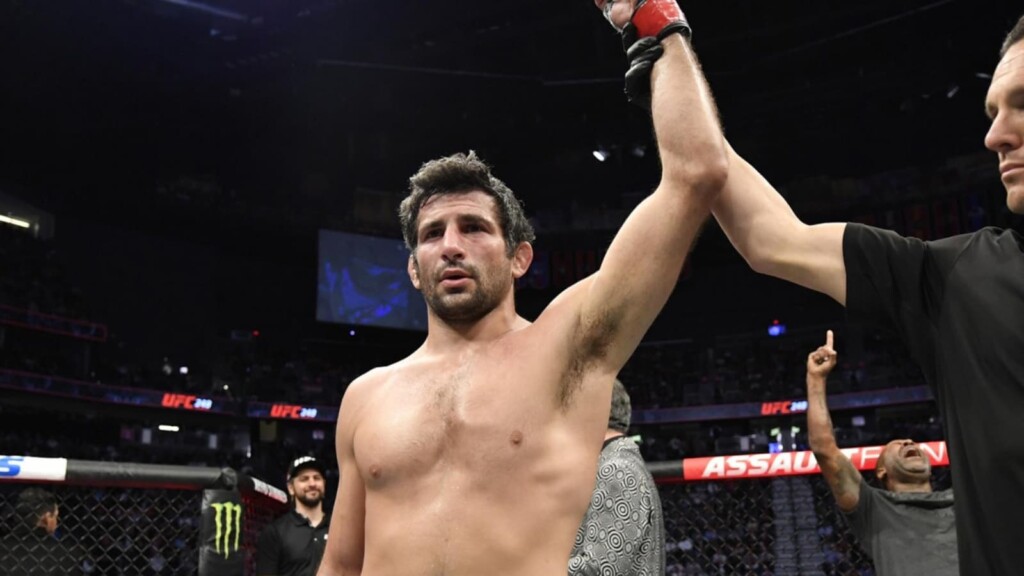 In the post-fight interview with Joe Rogan that followed his victory over Tony Ferguson at UFC 262 in 2021, Dariush took a dig at the Tesla Motors CEO. The boxer claimed that there had been a delay in the delivery of the new Tesla vehicle he had bought, and he wanted Musk to explain it to him.
Unexpectedly, Musk used Twitter to inform Dariush that his car will be arriving soon. Even while waiting for his order, he offered to lend the lightweight contender one of his personal vehicles.
Also Read: "Did he just preach Christianity to people of Iran?" – Beneil Dariush's controversial speech after amazing win at UFC 280 gets mixed reactions
Dariush acknowledged that he wasn't expecting Musk to respond and that he was just having fun with his call out. Beneil Dariush undoubtedly appears to be focused on looking after his family. What more appropriate venue for a client to complain than during the winning speech at one of the main events of the premier mixed martial arts promotion in the world?
Also Read: "I'd rather fight somebody who is relevant" – Beneil Dariush doesn't want superstar Conor McGregor, wants better opponent after UFC 280