Beneil Dariush who is soon fighting Charles Oliveira, speaks on the prospect of him fighting Islam Makhachev and on his accusations of using IV. According to Dariush, he doesn't care what he uses as long as he shows up on fight day.
Dariush will soon be fighting Oliveira to get a title shot, which he has been waiting for forever. If he does get the title shot eventually, he will be fighting Makhachev. And with the recent accusations of using IV in his fight with Alexander Volkanovski, Dariush weighed in on it.
Dariush said," I don't care man…use whatever you want, as long as you show up on the fight day, I don't care". With the way he has answered all his questions, Dariush doesn't care about the IV allegations or anything as long as he gets the title shot that he so deserves.
Beneil Dariush will soon be fighting Oliveira for the title shot. Oliveira will also be coming with all guns blazing to reclaim what was his. The fight between the two will be legendary – that's for sure.
Related: "Imagine Gane just punts him" – MMA fans revisit Rampage Jackson's hilarious reaction to watching Jon Jones crawl towards him during fight
Beneil Dariush vs Charles Oliveira set for UFC 288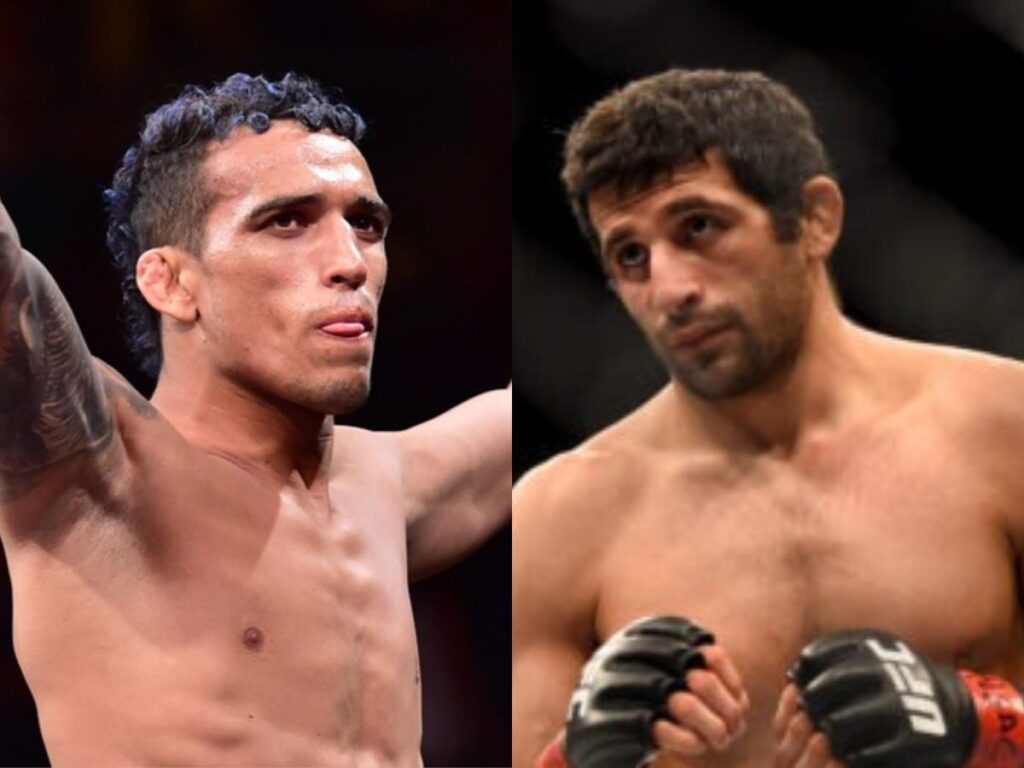 After losing his belt to Islam Makhachev, Charles Oliveira will have to go through Beneil Dariush to get a shot at the UFC lightweight title again. But it won't be an easy fight for Oliveira since Dariush has been waiting for his chance at the belt for a very long time.
UFC 288 will decide who amongst Dariush and Oliveira will get the shot at the lightweight belt. Oliveira will be fighting to get back what was once his and Dariush will be fighting to prove that he truly deserves the shot at the belt.
The fight between these two lightweights will be exciting to watch since Makhachev announced his interest to move up weight classes to try his hand at the welterweight division. Therefore, he will potentially fight his last lightweight fight with the winner of the Dariush vs Oliveira fight.
In case you missed it: