Bo Nickal is just a man on a mission and is running so rampantly over his opponents in the infancy of his MMA career that he might just become a UFC champion come 3 years down the line. Nickal came back to Dana White's Contender Series to bag another win in the special segment where the fighters are handed over UFC contracts after a spectacular performance. Nickal was not handed over the contract in his last win because UFC President Dana White wanted Nickal to get another experience before finally coming into the UFC.
"Incredible man, kid's incredible… Kid's confidence in himself is unbelievable, his game is amazingly well-rounded," said White on the post-event media scrum for DWCS 22: Week 10. Based on how he would promote a guy like Nickal, White said "You don't test him against ranked talent, you bring him in just like you would bring in any talent and you build him up, give him fights. The problem is that there are no easy fights here. It's not like the boxing model."
Nickal just called out Khamzat Chimaev and Logan Paul for a fight or a WWE showdown respectively right after getting a UFC contract. In reaction to calling out Chimaev, White said "Let's not get crazy here."
Also Read: "ABSOLUTELY confident in it," Bo Nickal believes he can BEAT Israel Adesanya if he matches up "RIGHT NOW"
Bo Nickal educates the UFC fans about his arrival as Twitter hails one of the best prospects ever in MMA history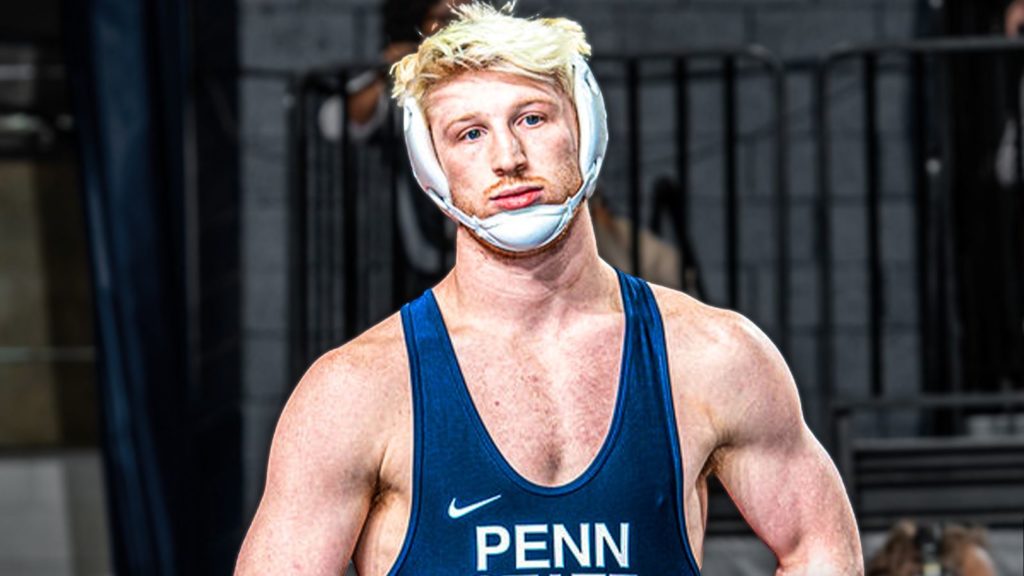 Nickal defeated Donovan Beard who was 7-1 coming into the fight. Nickal not only won but won over a much more experienced MMA fighter in under a minute via a vicious triangle choke. The reactions of the likes of Ariel Helwani, Henry Cejudo, Rob Font, Sean Brady, Jorge Masvidal and many more just say it all about the potential that Nickal has to unleash as he officially sets himself for the top-tier MMA competition on this planet.
Nickal, who is one of the most decorated freestyle wrestlers in US history, is a 2017, 2018 and 2019 NCAA champion, U23 World Champion and 2019 US National Champion. Nickal is now fighting inside the Octagon in the middleweight division. Watch the Twitter reactions to his third MMA fight and win.
Also Read: "B**CHED out to fight Diaz," Luke Rockhold fires humiliating shots at Khamzat Chimaev for UFC 279 weigh-in debacle
What do you make of Bo Nickal's spectacular and second consecutive win at Dana White's Contender Series? Now he comes inside the Octagon, who do you think should Nickal fight? White is not willing to put Nickal through the top title prospects as of now, but at least he can learn to lean towards the decorated wrestler's confidence and bet on him growing against anyone in the top 15. Either one of Chris Curtis or Brad Tavares can test Nickal's heart for fighting as these UFC fighters are known for their durability.
Also Read: "He was FORCED as a 170," Chael Sonnen reacts to Khamzat Chimaev's announcement of resuming fighting at middleweight