Arkansas native Bryce Mitchell made no secret of his longing for camo-themed shorts. The UFC's exclusive contract with Reebok limited fighters to a few minimalistic designs. However, it did not deter Mitchell, as he persistently voiced his desire for camo gear after each triumphant performance.
Notably, after winning his fight at UFC 249, Bryce Mitchell's pleas were finally heard. UFC CEO Dana White personally assured "Thug Nasty" that custom camo gear would be provided. The stage was set for Mitchell to unveil his unique apparel during UFC Fight Night: Hall vs. Silva, where he emerged victorious against Andre Fili. With the transition from Reebok to Venum as the UFC's official apparel partner, Mitchell's wish for camo gear was again granted. He wore it for his highly anticipated showdown at UFC 272.
Bryce Mitchell's distinctive style and persistence did not go unnoticed by his fellow fighters. Max Holloway, in particular, decided to follow in Thug Nasty's footsteps and request personalized fight attire. Holloway pointed out that Bryce Mitchell had already received a second set of camo shorts, this time created by Venum. Holloway sought to make a statement with custom-designed fight gear featuring a floral pattern for his clash against Alexander Volkanovski at UFC 276. He emphasized that Venum had fulfilled Mitchell's dreams of camo gear, and thus so should his.
Mitchell responded to the UFC's video of whether or not he will be bringing back his camo shorts in his upcoming fight this week. Expressing in the affirmative, Mitchell commented with a picture of him in his latest custom camo-shorts that he will flaunt in his next fight.
Related: WATCH: UFC Prospect Bryce Mitchell's desperate plea as Ex-Girlfriend rampages through his home killing fruit trees in his absence!
Fans react to Bryce Mitchell's now famous camo shorts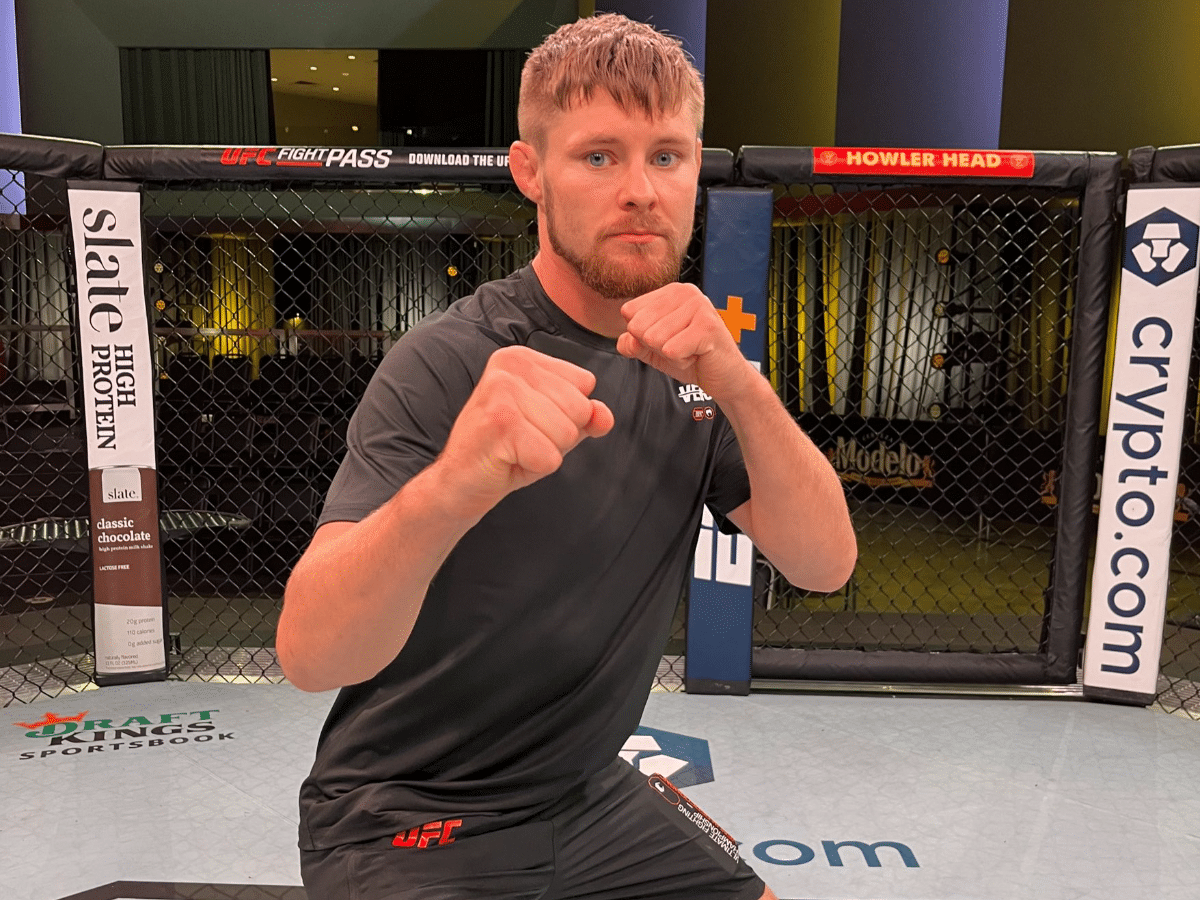 Bryce Mitchell's incredible performance in the UFC Octagon has gained him a dedicated fan base. The UFC recently released a video on their X page anticipating Mitchell's upcoming fight and mentioned his camo shorts. Fans reacted to the video expressing their thoughts on the now famous 'camo shorts.' Here are some of the reactions from X ( previously known as Twitter ) :
Bryce Mitchell competes in the featherweight division of the UFC. As of September 2023, Bryce Mitchell holds the #10 ranking in the UFC featherweight division. Mitchell withdrew from a UFC 288 fight due to a recurring disk injury. However, his upcoming fight against Dan Ige at UFC Fight Night: Fiziev vs. Gamrot has created significant buzz among fans.
In case you missed it!