Bryce Mitchell is currently on a six-fight win streak in the UFC, and apart from staying in the news for his illustrious performances inside the octagon, the fighter also doesn't shy away from giving his opinion on his social media handles.
Recently, Mitchell posted an Instagram video of him calling out Joe Rogan for making fun of flat earthers. According to Mitchell, Rogan disrespected him and his mother who believes in the flat earth theory.
He said: "I'm here to call out Joe Rogan for talking crap about me and talking crap about my mama. He's been doing it for too long. Me and my mama will tell you right now, this Earth is flat. It ain't moving around at no 600 something thousand miles an hour, spinning a thousand miles an hour, and floating through the universe constantly. This Earth is flat, it's fixed, and the stars and stuff rotate around us. The sun rotates around us. And I can prove that."
Mitchell was furious at the UFC color commentator and proposed to have a debate to see who will win. "I would love to debate you, Rogan, 'cause I'm tired of you making fun of flat-Earthers. And if you're so confident, come on and debate me, buddy. 'Cause I'm tired of this crap you're posting," said the UFC featherweight fighter.
Rogan is a curious individual who has called many scientists to his podcasts and believes that the flat earth concept is nonsense. However, it seems like many people don't agree with Rogan at all.
Read More: "Leading People Away From God"- A furious Bryce Mitchell challenges Rogan and Neil deGrasse Tyson to debate him on the Flat Earth Theory
Paulo Costa joins Bryce Mitchell in his claims against Joe Rogan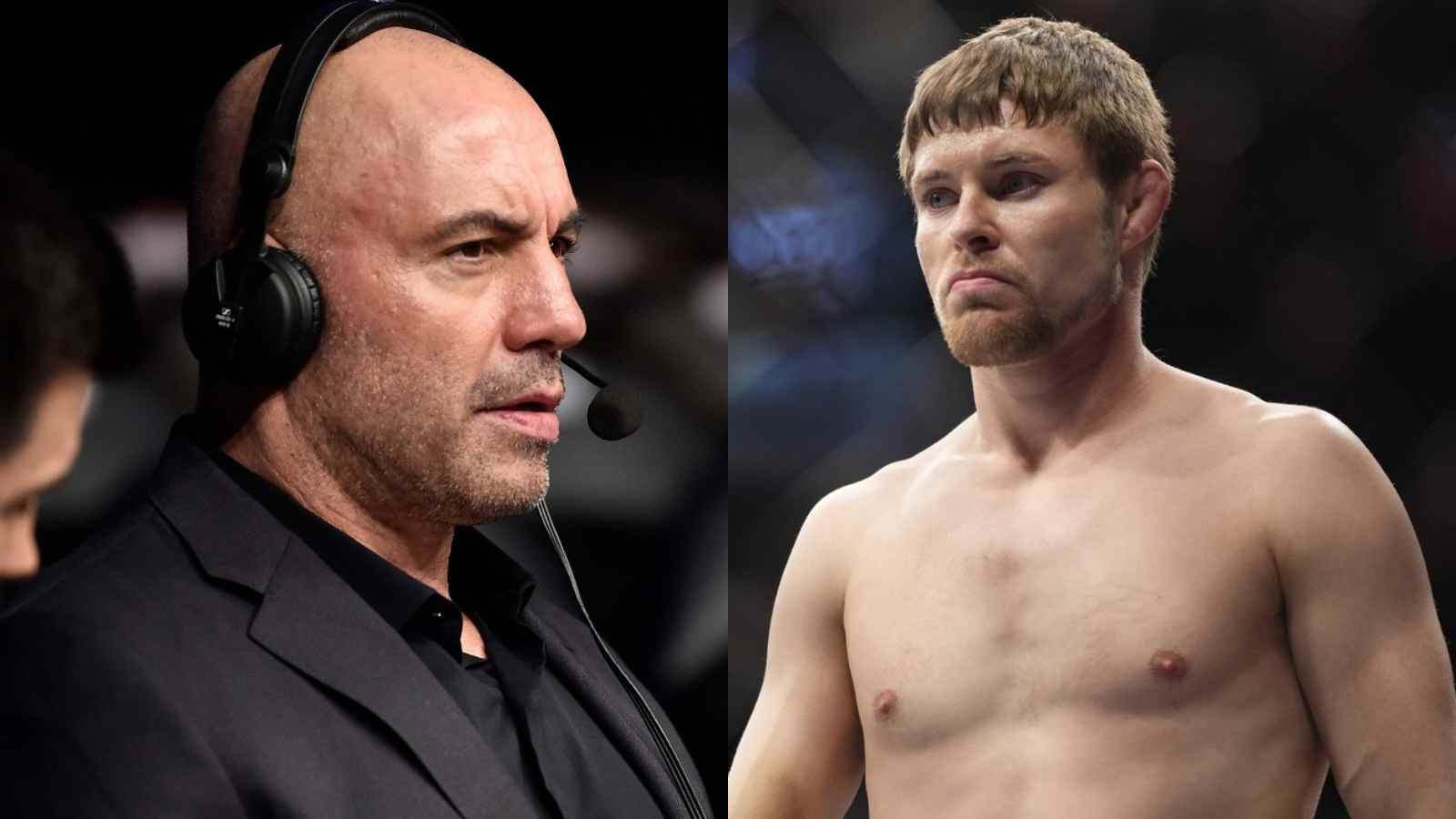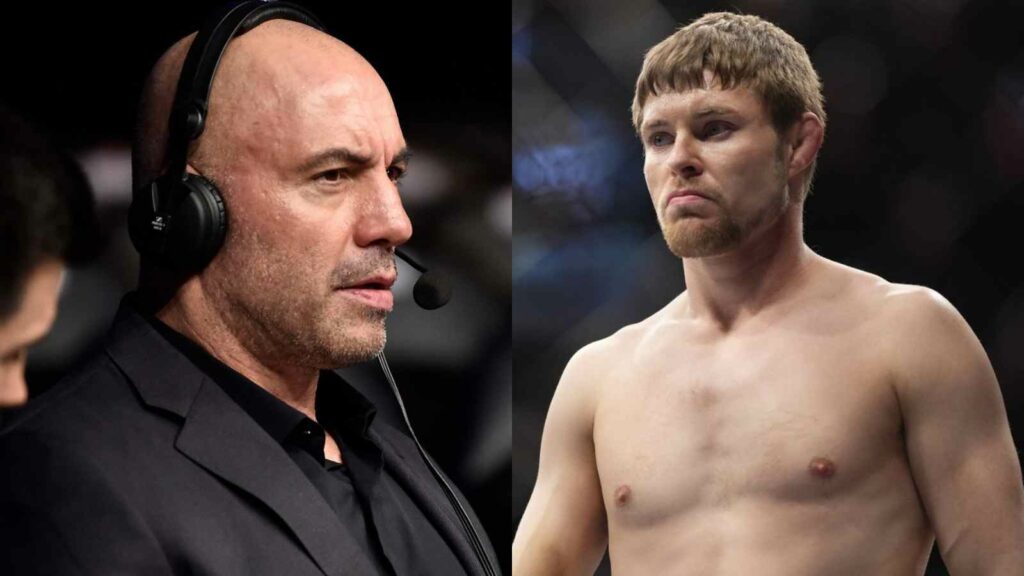 After Bryce Mitchell posted the clip, it blew up quickly and created a lot of fuss among fans and other UFC superstars. Among them, former UFC middleweight title contender Paulo Costa was the one to come and support Michell for his accusations.
Costa shared the clip on his official Twitter account and backed the fighter for sharing his thoughts. "Don't discuss with them champ. We're right!" wrote Costa in the caption.
Also Read: Joe Rogan's hilarious appearance on the latest Rick and Morty episode will leave every JRE fan in tears
Costa himself is a huge believer in the flat earth theory and has always spoken about it in the past. The Brazilian has shared his own theories in order to support the flat earth through many of his tweets in the past.
Rogan hasn't responded to any of the claims. However, many fans believe a podcast among Rogan, Mitchell, and Costa would be a nice idea to discuss the flat earth theory. 
Also Read: Joe Rogan has an incredible analogy to describe what it feels like getting a handj*b in place of a blowj*b